American Gay Porn Amateur, Kip / Bobby Owen
Years Active: 2014 – 2015
BOYS HALFWAY HOUSE INFO:
AGE: 23
Kip is a soccer player in his early 20's, and unfortunately he has a problem, and he is in need of recovery. Luckily for him, help is on the way! With a hot bod like his he is definitely fun to have around the House!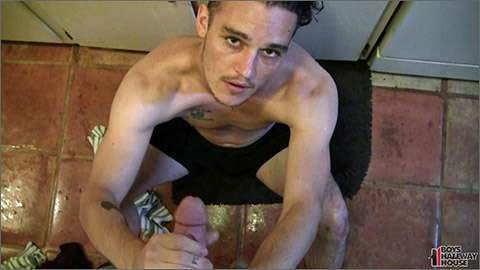 BAREBACK RECOVERY SESSION
Our latest resident, Kip, is a handsome guy in his early 20's. He has played a ton of soccer in his life, so he is fit and limber. He also has a great attitude, and he gets along well with everyone. Unfortunately, Kip has a serious problem with drink, and it has caused a lot of trouble for him recently. He has a persistent issue, in particular, with sneaking in bottles and trying to hide them – in order to take a sip when no one is looking. After an initial reprimand that obviously didn't work, I wanted to make sure that he got the message. As Kip was washing some dishes, I confronted him with his contraband. After some rather degrading treatment involving his booze and his throat, I whipped out my dick so that he really understood what would be happening if he keeps it up. I had him jerk me off and blow me for a while. Even for a straight dude, I haven't had anyone quite so reluctant to wrap those lips around my shaft in a while. MORE
CLICK HERE TO GO TO HIS BOYS HALFWAY HOUSE DETAILS
CLICK HERE TO GO TO HIS GAYROOM DETAILS