Hairy & Sexy Azerbaijan Gay Porn Star, Jalil Jafar
Known Aliases: Shamo, Jalil
Years Active: 2010 – 2015
KRISTEN BJORN INFO:
Nationality: Azerbaijan
Height: 6′
Weight: 200 lbs
Dick: 9 (22.86 cms) Circumcised
Position: Versatile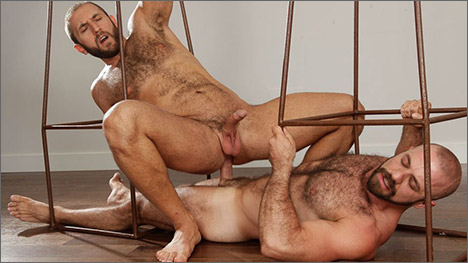 RAW ADVENTURES #2 – THE OBELISK: JALIL JAFAR, FELIPE FERRO
The Obelisk in the center of the city has stood tall and majestic for many years, as a beacon calling all gay men to come and admire and to find their own tall, erect and rock hard shaft. Felipe is sitting one day admiring this monument when Jalil passes by and Felipe's imagination goes wild. All of a sudden Felipe finds himself and Jalil in a room framed by their own Obelisk cages. Naked and erect they turn to each other and touch their daggers together. The men reach out to the other and tug on the fur that covers their muscled chests as their tongues greet one another in mid air. Felipe then opens his mouth and takes Jalil's colossal cock into his mouth and down his throat. Jalil then shows Felipe how much he loves the taste of cock and takes his cock all the way down to his furry patch of hair. Jalil positions himself between the two obelisks and lowers his ass down onto Felipe's hungry tongue. Balancing between the two obelisks Jalil changes position and slams his raw cock into Felipe's hairy hole. Jalil plays with Felipe's pleasure by plunging his cock and in out of the hungry, wet hole. Jalil pumps away at Felipe's ass until he coats it with his thick creamy load and then injects the last of his load deep inside of Felipe's ass. Felipe lies down, but not to rest, but to allow Jalil to grind his ass down on his steel rod. Jalil bangs away at Felipe's hard cock until Felipe shoots his gooey load on and inside of Jalil's ass.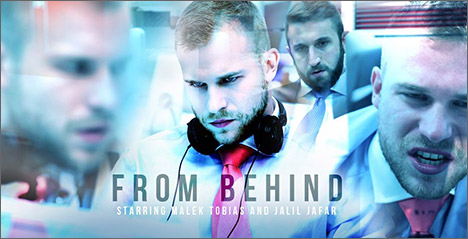 FROM BEHIND
Have you ever had the feeling you're being watched? You're sixth sense is telling you that gazing eyes are burning through the back of your skull? Lets be honest, if someone is eyeballing you, it's usually for one reason – they wanna hump you. That's the feeling young Malek Tobias gets when he's clocking up a bit of overtime one evening in the company office. Fortunately for Malek that searing gaze comes from his, hot , hairy, hunk of a suited supervisor, Jalil Jafar. When Malek peers furtively over his shoulder at his boss it becomes apparent very quickly that Jalil is a man of few words and blatant actions . Pulling out his cock through the fly of that perfect fitting navy suit of his, Jalil starts stroking it as Malek watches on from across the room. Such brazen sexual self confidence is a pull for any cocksucker and Malek is no exception going down on his bosses thick cock under the desk before being stripped and pummelled as Jalil rides his young tight hole making the office boy holler with, what we can only assume is pleasure. Are you ready to be taken FROM BEHIND ….
REALITY PORN #5: JALIL JAFAR & DENIS VEGA
CASTING COUCH #271: JALIL JAFAR & PAULUS GUELL
CASTING COUCH #248: SAL DUMAS & SHAMO
CASTING COUCH #194: ALEX MARTE & SHAMO
CASTING COUCH #186: AYMERIC DEVILLE & JALIL
CASTING COUCH #180: JALIL & ORIOL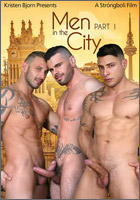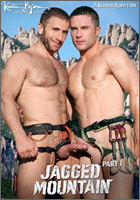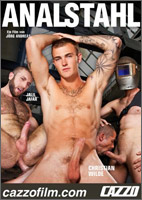 MADRID STORIES
MEN IN THE CITY
MEN IN THE CITY 2
JAGGED MOUNTAIN – PART 1
SANDS OF TIME
WILD ATTRACTION – PART 2
CASTING COUCH, VOLUME 11
CASTING COUCH, VOLUME 12
CASTING COUCH, VOLUME 7
CASTING COUCH, VOLUME 5
CASTING COUCH, VOLUME 6
ANALSTAHL
KRISTEN BJORN PRODUCTIONS
MEN AT PLAY
CAZZO FILM BERLIN