Handsome Blond German Gay Porn Star, Florian Hagen
Known Aliases:
Years Active: 2009 – 2016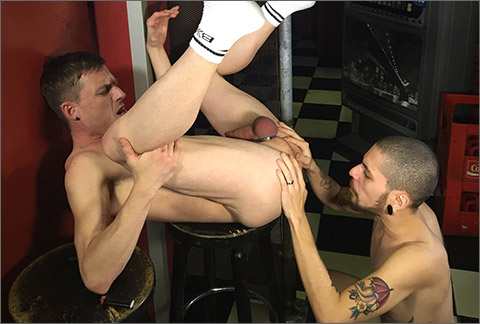 FLORIAN HAGEN & PACO PEDRAZA & PIETRO DEL TORO
The cum hungry German Florian Hagen is always on the lookout for bulging cocks. At the porn cinema Jaxx, he wanders through the corridors until he meets two Spanish pigs. Pietro del Torro, a hungry Spaniard leaves his buddy Paco and puts his juice cock through the gloryhole to greet Florian's Germanic face. A blow job is not enough and Pietro can no longer wait and goes to start hammering the Berlin fucker in the asshole. It's not long until the left behind Paco discovers the two in the cabin. Greedily he is on his knees and sucks cock dripping with ass juice. The incredible taste on the lips making him hornier and hornier. Now he wants to get his ass stuffed. Obediently, he pierces the Asscunt of his buddy, until it no longer holds out and Paco and Florian injects the cum in his face. While the cream from his mouth runs the German he thinks again about the next fuck.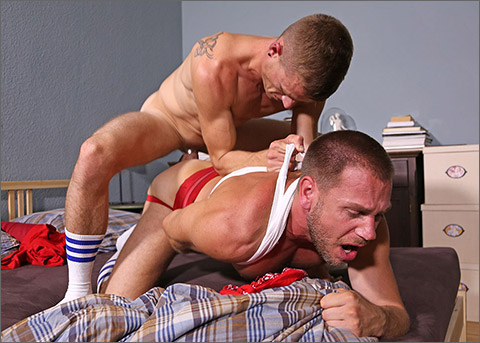 HANS BERLIN & FLORIAN HAGEN
What could be hornier than afternoon fuck between friends? Nothing, German pigs Hans Berlin and Florian Hagen think. To make it even more exciting, the two tread the line between subjugation and passion. The blonde porn star Hans eagerly waiting on Florian with a blindfold on his master. He falls directly on the tight hole of his buddy, licking the horny cunt and shoving his fat cock into the pink ass rosette. In all positions, Florian fucks the hot box until it glows. Hans pressing his loins against him and repeatedly popping his muscular ass against him. After Florian squirted his cum in his face, he leaves the apartment and the Hans moves on to finally spray his hot sperm out still with a dildo in his ass.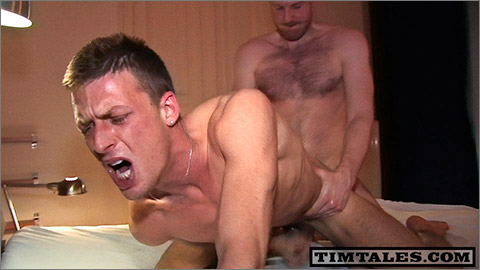 TIM FUCKS FLORIAN HAGEN
A new hot bottom on Timtales.com. Florian Hagen is one of those lean sporty guys, no matter in which position you fuck him, he always looks good with his tight body. And man….this guy is really hungry for cock. An uninhibited young man who is ready to fulfill your wildest dreams… We shot this first video with him a while ago and are now planning on making new stuff with him.
CAZZO FILM BERLIN
TIM TALES
SPRITZZ
CLICK HERE TO GO TO HIS CAZZO FILM BERLIN DETAILS