American Gay Porn Star, Don Webber
Known Aliases: Mark Wallace (Str8 Porn)
Years Active: 1983
OTHER INFO:
Also modeled as Hal for In Touch #70, Aug. 1982. Did a lot of straight porn under the name Marc Wallice among many others and directed some too. Forced to retire from the porn business when it was discovered that he was HIV positive and may have infected several women performers.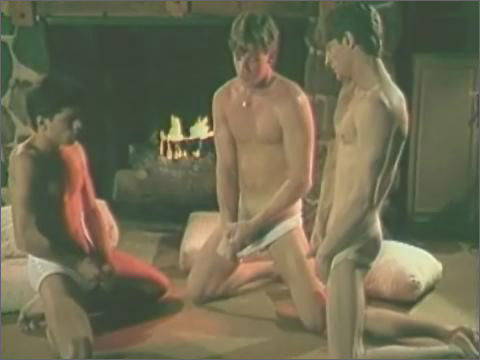 A MATTER OF SIZE: Scott Avery and Don Webber work over Brian Michaels, Doug Weston watches
The classic bestseller starring Bill Henson with Brian Michaels, Eric Stryker, Doug Weston, and eight more superstar in nonstop action. Everyone's favorite and a must.