American Gay Porn Star, Diego Tovar
Known Aliases:
Years Active: 2016 – 2019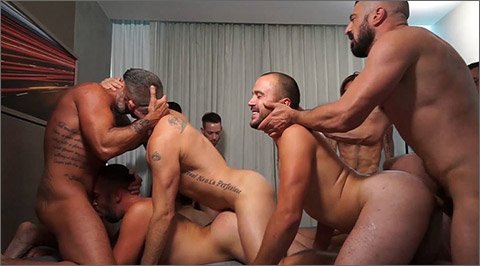 GAPE: Jason Morgan, Justin Morgan, Joel Someone, Josh Hunter, Marco Napoli, Eddy Sterling, Dean Rogers, Aaron Reese, Robert Rexton, T Willcox, Dayton O'Connor, Christian Matthews, Cesar Xes, Adrian Silver, Ryan Jamison, Diego Tovar, Giovanni Bangmore, Jaime Brazil, Jack Dyer
17 men and 2 bottoms. The kind of gangbang that only Treasure Island could make. The Morgan Twins – Jason and Justin – two holes no waiting. File in, line up, and fuck till you cum. And in some cases – cum twice for the twins. Featuring JOEL SOMEONE, JOSH HUNTER, MARCO NAPOLI, EDDY STERLING, DEAN ROGERS, AARON REESE, ROBERT REXTON, T WILLCOX, DAYTON O'CONNOR, CHRISTIAN MATTHEWS, CESAR XES, ADRIAN SILVER, RYAN JAMISON, DIEGO TOVAR, GIOVANNI BANGMORE, JAIME BRAZIL and JACK DYER.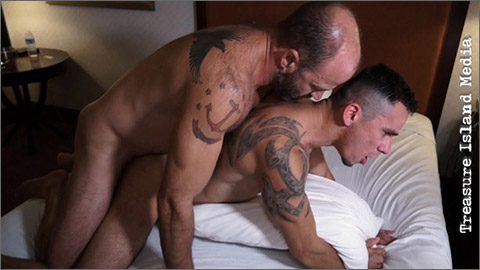 KENNY'S RAW FUCKS – Mad Dog Meets Pit Bull
Muscle pup DIEGO TOVAR is just learning how to enjoy getting fucked. For some men it's a process, for others, they got it at birth when the doctor pushed that thermometer up their little baby butts and they kept wishing he would push that thing in just a little deeper. Yeah, some men are born to do it, no doubt!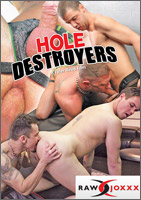 HOLE DESTROYERS
Diego Tovar takes on tall bottom Beau Reed and teaches him a lesson while Damon Andros destroys the hairy hole of Luke Harrington, Tommy Deluca's 10′ fuck stick really punishes Tyler Griz's slut hole then Alessio Romero gets Tommy's sloppy seconds and fucks Tyler's well used destroyed hole.