Spanish Gay Porn Star Hunk, Aday Traun
Years Active: 2013 – 2016
TWITTER @adaytraun
FUCKER MATE info:
Aday Truan is out newest chav mate. He looks and is a hard guy. He can be tough and sweet. He loves pounding a willing ass but also sensual intimate sessions. Aday welcome to aboard
Country: Spain
Position: top
Cock size: 9 Inches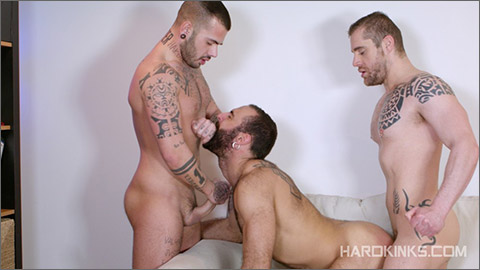 BEARDED PLAYTHING
Two alpha studs wanting to play and a slave who must obey all their wishes and be fucked trough all his holes. There are no limits. Can he hold everything that is coming?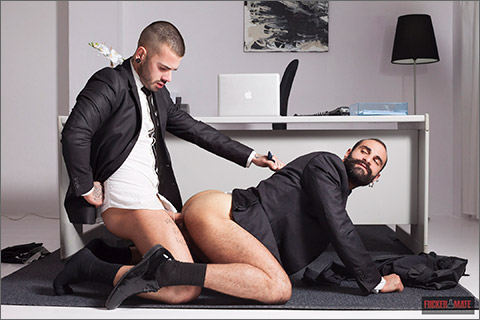 LOST & FOUND – ADAY TRAUN & PACO
Back in Barcelona after more than two years, today our sexy Italian mate Paco seems to be lost, looking for the place where he has to go for an audition. May be he is not ringing at the right door but he founds there Aday Traun, having a smoking break outdoor. Aday immediately notices Paco's big muscled ass and decides to approach and help him – now I open you the door, later I'll open your ass – this is what Aday has in mind. Paco parts with pleasure the eager looks of the other guy and both enter inside together. The two mates take a service lift to climb the building and right there inside they start kissing and licking each other; with fear and at the same time excitement of getting caught Aday wants to go further and first puts Paco on his knees to get sucked, then pulls his pants down to rim and prepare that hairy juicy ass for a thick hard cock. They can't resist and start fucking in the elevator then Aday bring the bearded guy inside his private office: now there's not fear of getting caught and he can take and dominate him just the way he likes.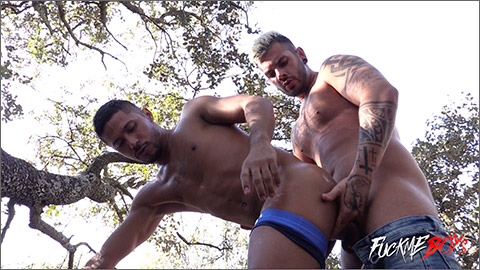 CRUISING
Two guys meet at the forest while doing cruising. Dani needs sucking cock badly and Aday is searching for empty his balls, so the fun begin!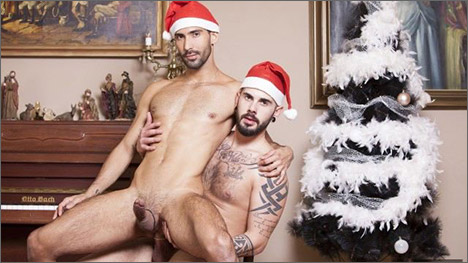 HOT CHRISTMAS: ADAY TRAUN & ALEJANDRO DUMAS
This week is special for everyone at Fuckermate.com. We celebrate bringing you one more year of hot videos with hot new mates every week. This week we brought together one of our favourite mates, Alejandro with another new mate, the hot and horny Aday. This is a Christmas special, a hot encounter between two hot and sexy mates. Aday and Alejandro celebrate a white hot Christmas.
FUCKERMATE
WORLD OF MEN
HARDKINKS
FUCK ME BOYS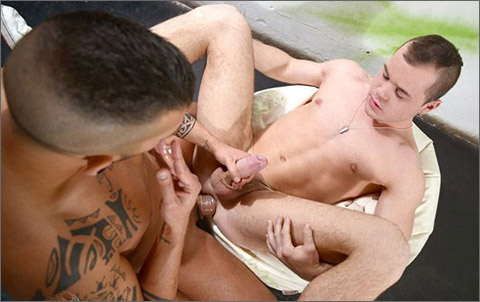 ADAY TRAUN FUCKS DIESEL O'GREEN
MADRID