BelAmi Czech Gay Porn Star Bel Ami, Rocco Alfieri
BEL AMI INFO:
Eye Color: Brown dark
Hair Color: Brown
Zodiac: Aquarius
Dick Type: Average
Dick Size: 17.5
Height: 187
Weight: 65
Rocco Alfieri's name came from an unexpected source. It was actually recommended by our Italian friend, Lucas Kazan. To be precise, because of Rocco's Italian look, Lucas recommended 3 different names and this is what we settled on.
   The boy himself comes from the same village close to Karlovy Vary (Carlsbad) as Andre Boleyn. I suspect Andre lusted after him in private for a while, and bring him to work for us was his way to get to have sex with him without have to admit the attraction.
   As for Rocco he is smiley, has a sense of humor and is very sensual.
   He is trained as a waiter and cook and currently works at one of Prague's classier restaurants. As you may know from his interview, his ambition is to open his own restaurant.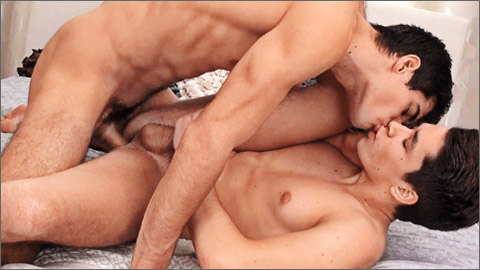 CONDOM FREE: ROCCO ALFIERI & JANIS ROOKLYN
Janis is one of the boys that we call our 'Flirting with Porn' models. He came and did a casting and photosession in 2015, returned in 2017 to film a scene and then a bit later for this final scene that he filmed with co-star here is our dark-haired beauty, Rocco Alfieri. Rocco was hoping that he would have been the one to take Janis' cherry, but since that enviable job was already done by Andy McAllilster, he seems quite happy to be only the 2nd guy who has fucked Janis.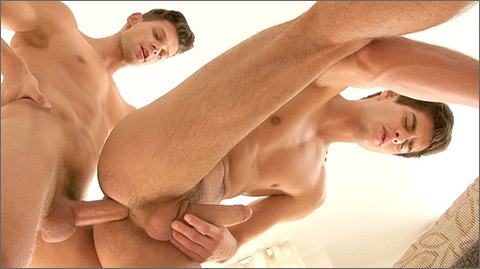 SPICING UP YOUR SEX LIFE with ROCCO ALFIERI & RHYS JAGGER
Rhys and Rocco's plan was to meet at home and cook dinner together. But apparently Rhys has another menu in mind: Rocco's smooth lips as starter, Rocco's long thick cock for the main course and Rocco's great hairy butt as desert. A real connoisseur would say: Boccato di cardinale!