Sean Cody Hung Uncut Amateur Gay Porn Guy, Robbie
Years Active: 2015 – 2016
SEAN CODY INFO:
Height: 5'7″
Weight: 145lb
Cock: 8.5″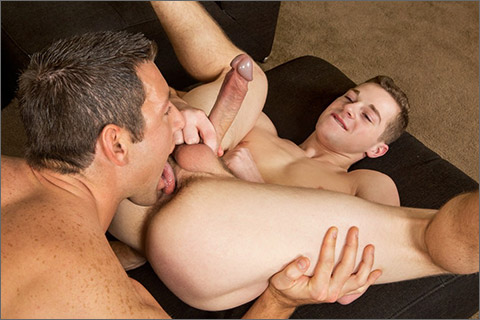 SHAW FUCKS ROBBIE BAREBACK
After getting fucked for the first time, Robbie was craving for some more. "I want to get pounded out by a real man! Someone that can really dominate me!" Robbie said. Shaw was the perfect guy for the job. "He's a small guy, I don't want to break him." Shaw laughed when Robbie asked for it rougher. "I'm not a wimp! Bring it." Robbie was clearly ready. Shaw didn't hold back at all when it came to fucking pounding Robbie.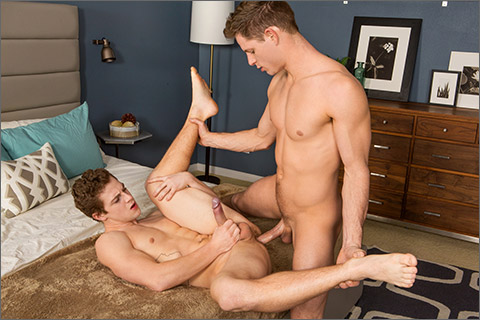 DEAN & ROBBIE FLIP-FUCK
Dean and Robbie together was such a sight for sore eyes. Especially seeing these two hotties rock climbing shirtless! Or as Dean likes to call it, "extreme hiking". Each time Robbie comes out here, he gets more and more excited about who we pair him with. We had to ask, "What do you think about Dean?" "He's cute, he's really cute. I just can't help myself." He continued, "I swear every time I come out here, I get more and more gay." I think we're turning him completely! The sex and the chemistry between these two was really apparent, and showed just how much they're really into each other!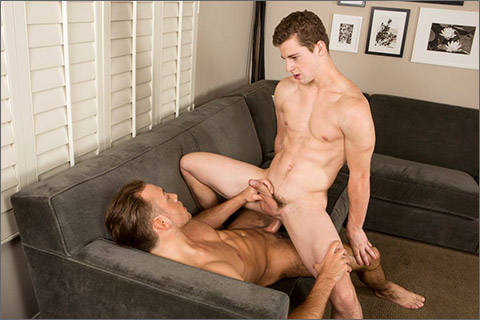 CORY & ROBBIE BAREBACK
With winter hitting everywhere but San Diego, Cory and Robbie decided to head out to the beach for a little naked-in-the-sun fun. "Do people ever fool around down here?" Cory asked. Robbie kind of laughed at Cory, "Why do you think they brought us down here?!" Clearly Robbie was on to our plan. The guys planted an umbrella down and got to business. Robbie wasted no time trying to deep throat all of Cory. They messed around for a while until finally it was time to bust, then ran straight back into the ocean bare-assed. When we got back to the studio, it was time for Robbie to prove that he really is a bottom. Cory pounded him out nice and hard until a thick load ended up deep in his ass. "I like coming out here and making new friends. Especially ones with a nice dick like his!"
CLICK HERE TO GO TO HIS SEAN CODY DETAILS