Blond Kinky American Gay & Str8 Porn Star, Rob Yaeger
Known Aliases:
Years Active: 2012 – 2015
TWITTER @yaegerman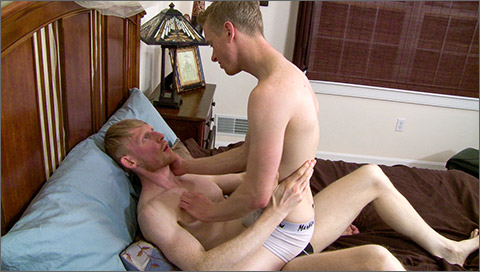 FORBIDDEN ENCOUNTERS 2: Rob Yaeger fucks Liam Harkmoore
Liam Harkmoore shows up at Rob Yaeger's house when his family is out of town. Rob is Liam's professor and they've been having an affair together in at school, but this is the first time Liam has seen Rob in his own home. The flames of lust burn bright between them and they grope each other wildly and kiss passionately in Rob's living room. Rob guides his student to the bed and they help each other take off their clothes. After teasing his body, Liam removes Rob's underwear and wraps his lips around Rob's hard cock, making him roll back his eyes in pleasure. Liam gets super hard blowing his teacher and he can't wait for Rob to put his dick into his pink asshole. Liam is a big-dicked bottom so he loves it when his professor tongues his hole and fucks him into the mattress. Liam shoots a big load of cum onto himself; and his teacher, unable to hold back anymore, does too.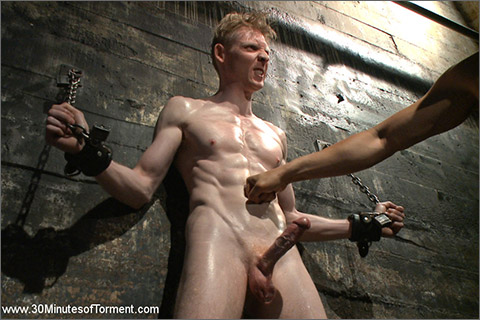 ROB YAESTRAIGHT KICKBOXER GETS DUNKED WHILE SHOOTING HIS LOADGER
The Wall – Muscled hunk Rob Yaeger starts off his first challenge hands and feet chained to the wall with his raging hard cock sticking straight up. Van pinches tightly on the stud's nips before wailing on his torso with heavy fists. Rob screams in pain as he feels the flog whip against his balls before Van moves him onto the next challenge. – The Pit – Hands bound behind his back, Rob stands in the pit with weights added onto his balls while medical clamps pinch down on his tender nipples. Van breaks out the flogger again as Rob's mercilessly beaten from front to back. – The Water Chamber – Inverted over the tub, Rob has clothespins clipped all over his body before he's lowered into the water below and beaten with the crop. After spraying him in the face, Van dunks the stud's head repeatedly under water before making him blow a massive load all over his stomach.
ICONMALE
KINK MEN
KINK.COM / BOUND IN PUBLIC
KINK.COM / 30 MINUTES OF TORMENT