Handsome Hung Hungarian Muscle Hunk Gay Porn Star, Ray Phillips
Known Aliases:
Years Active: 2002 – 2005
Csaba Borbely comments:
Ray likes to be the center of attention. He worked in a nightclub before he got into videos. He goes to the gym six days a week. He is a good boy, very polite.
ATKOL FORUM TRHEAD:
His schlong is quite amazing given his obvious slender build which looks a bit stressed to me. A co-star told me about 18 months ago that "Ray" was the current Csaba Borbely fave. A friend in Budapest was astonished when I sent him a shot of "Ray" showing his talents. He had no idea about his wares. He said that he was -at the time – a go-go boy and barman at a mixed bar in Budapest … Capella.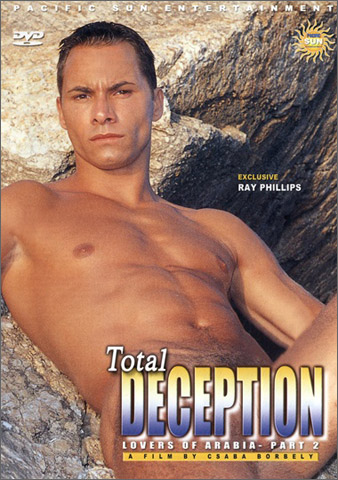 TOTAL DECEPTION – LOVERS OF ARABIA 2
How do friendship and sex go together when you are separated? In part two of Lovers of Arabia: Total Deception continues the search for Mustafa the best sex friend Ali has ever had. No soldier fucks hard enough, no soldier sucks long enough, no soldier rims deep Enough for Ali, and they ALL try! These sex starved studs do ALL they can to please Ali. Their cock hungry frustration builds more and more as they search every street and every house to find the missing Mustafa.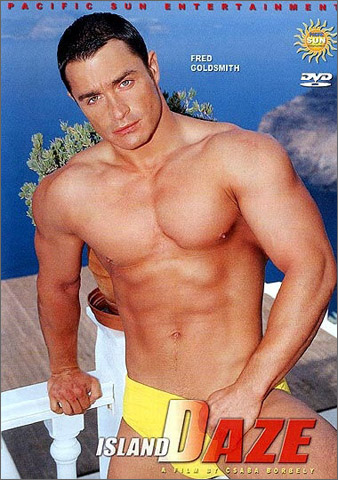 ISLAND DAZE
The three airport dudes (Brian Wels, Playgirl man of the year-quality Rick Perry, and the juicy, Latino-looking Ray Phillips) FINALLY show up at the damn villa, showing the briefcase of cash in order to be let in. Tim takes the money to Dean, who proclaims it counterfeit and tells Tim to take it back. The three men freak when discovering it's fake, the hot as fuck Ray Phillips angrily telling the young Tim, "Tell your boss he can suck my dick!" – then thinks about it and tells Tim he can suck it, too – and all three of the guys whip out their meat for Tim, who's taking his own meat out and chokes that chicken like he wants it dead. Soon the guys are mostly naked and everyone is servicing everyone, again with the macho Ray and Rick making out as Brian and Tim suck some big dick, Tim especially having a delicious sword fight in his mouth. Everyone shoots their globs of man-snow on Tim's face and chest before the fuckathon starts, Tim and Brian taking one end each of a double-headed dong up their assholes as Rick blows the sexy Ray. Hot beyond belief, one macho hunk sucking the other as the two boys fuck each other by shoving their butts toward each other, all the guys moaning like bitches in a straight film, until the circle jerk where everyone shoots again, moans nearly turning to yells. Next it's time for Tim and Renato to take some real cock up their ass, as Rick and his buddy plow sine boy-pussy, the two hunky tops switching off their younger, sexy bottom boys, all four men shooting some nice loads in the end – before crime boss Dean calls another crime boss, telling him he'll get the statue when he gets his money. The plane takes off again with the three men and their fake money.
VIDEO ON-DEMAND: Ray Phillips @ AEBN SMUTJUNKIES THEATER
DVDs & ON-DEMAND: Ray Phillips @ TLA VIDEO