Handsome Hung Uncut Cuban Gay Porn SuperStar, Rafael Carreras
Years Active: 2001 – 2016
TWITTER @RAFAELCARERAS
BIG MUSCLE PAGE #5883
LUCAS ENTERTAINMENT INFO:
Height: 5'9
Weight: 160 lbs.
Dick Size: 10″
Position: Versatile
Cuban cock-god Rafael Carreras is one of the most sexual men we have ever met. Rafael is one of those guys who is horny, hard and naked from dusk till dawn. With his hefty uncut cock, Rafael Carreras prefers to top his partners but knows just as good how to be a submissive bottom too.The craziest place Rafael has ever had sex was on a crowded beach where people were surrounding him as he fucked his buddy. In non-sex news Rafael Carreras currently resides in Ibiza, Spain where he owns a bar and restaurant so be sure to visit!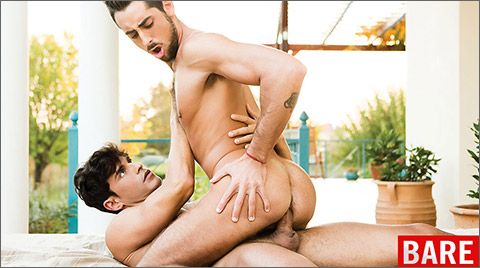 CUM-PUMPING PAPIS: Massimo Piano Rides Rafael Carreras' 10-Inch Cuban Dick
The last time we got our Massimo Piano fix he was banging Derek Allan long and hard in the butt (with some beautiful Grecian scenery surrounding them). But Massimo is versatile in the sack, and sometimes he wants total service in the back door. He and Rafael Carreras hit it off on set, and we all know that Rafael has superior skill in the art of topping. So wish granted, Massimo Piano. You want to hand your ass over completely and get fucked' Good, because Rafael Carreras is the man for the job.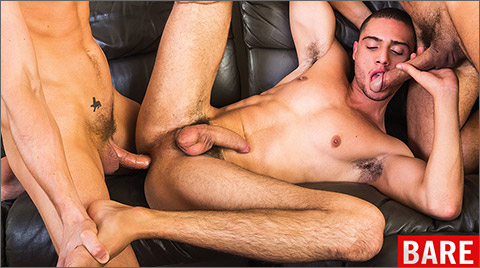 LUCAS MEN 2.0: Damon Heart Bottoms For Rafael Carreras And Javi Velaro
Damon Heart deserves credit: not only is he excited to take on the huge endowment of Rafael Carreras, but he also tests his bottoming skills with Javi Velaro at the same time. Some might shrink from the challenge (figuratively and literally) but Damon goes after them both. But there's only so much dick anyone can take, so Javi jumps in to save the day; he offers himself up as a bottom for Rafael and Damon alike.
LUCAS ENTERTAINMENT
RAGING STALLION
FALCON STUDIOS
TREASURE ISLAND MEDIA
RAW FUCK CLUB
DARK ALLEY XT
CLICK HERE TO GO TO HIS LUCAS ENTERTAINMENT DETAILS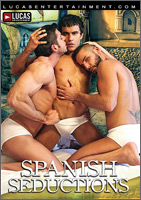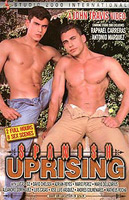 PURE SEX
PICTURE PERFECT (FVP-219)
MASTER OF THE HOUSE
SET IN STONE
MEN IN MALLORCA
LOST DIARY OF GIOVANNI
AUDITIONS – VOL. 34: INTERNATIONAL STUDS
PASSION
SPANISH SEDUCTIONS
AUDITIONS – VOL. 40: RAFAEL CARRERAS' UNCUT CANADA
AUDITIONS – VOL. 43: EURO GUYS
BACKDOOR
POWER PROFESSIONALS
MEN IN LOVE
AUDITIONS – VOL. 44: HUNG FOR HUNG
AUDITIONS – VOL. 45: SEXCLUSIVES
AUDITIONS – VOL. 47: GREECE MY HOLE
COCK RIDERS
THE LAST DAY
THE POWER OF LOVE
STAGES OF SEX
AUDITIONS – VOL. 49: CONCRETE JUNGLE
GENTLEMEN 9: CLOSING THE DEAL
BAREBACK SEX FEST
JOEY PELE: BAREBACKING IN BERLIN
GENTLEMEN 14: RAW PROFESSIONALS
JUST DO HIM RAW
LUCAS MEN 2.0
CUM-PUMPING PAPIS
FUCK IT!
FACE FUCKERS
THE RAFAEL CARRERAS COLLECTION
MASCULINE EMBRACE
THE VITO GALLO COLLECTION
MEN IN STOCKINGS
PISSED ON
ASSHOLES
STRETCH MY HOLE
TOY WITH ME
CUM GUZZLERS
FUCK!
BARCELONA BOUND
MELTDOWN
BEDTIME STORIES 1
SPANISH UPRISING
DEEP PLUNGE
DOWN ON THE FARM
THE FAMILY JEWELS
DRIVEN
GHETTO
GORED
FUCKING HOSTILE
WORKLOADS
A MONSTER INSIDE ME 3
CUM WHORE