Cute Czech BelAmi Gay Porn Guy, Pip Caulfield
Known Aliases / aka:
Years Active: 2017
BEL AMI INFO:
It is time for your first look at Pip Caulfield. Kevin's reaction was thus: It may be another Kevin Warhol as he seems to be a lot like me. That is an overstatement as Kevin is certainly unique. However, they both possess the same levels of sexuality, good humour, and positive energy.
Pip is one of the sweetest and most generous models that we are working with. He is always willing and happy to lend a hand (and not only hand) whenever the need arises. Luckily Pip is blessed with an almost boundless sexual energy as we will be able to see as we get to know him better
   His good nature also makes him the perfect scene partner for almost anyone. Pip is a core part of our Viva Colombia series which is on Freshmen, and also on BelAmiOnline in the upcoming Jambo Africa series.
Eye Color: Blue-Green
Hair Color: Brown
Zodiac: Aries
Dick Type: Average
Dick Size: 16
Height: 172
Weight: 61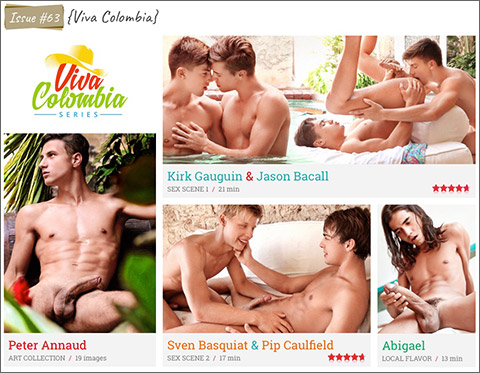 FRESHMEN ISSUE 63 – VIVA COLOMBIA: Sven Basquiat & Pip Caulfield
This is Kevin's first scene from Colombia! Luke had arrived in Columbia very ill so stayed in bed the first few days leaving Kevin to take over his role. We hope you like it as much as we do.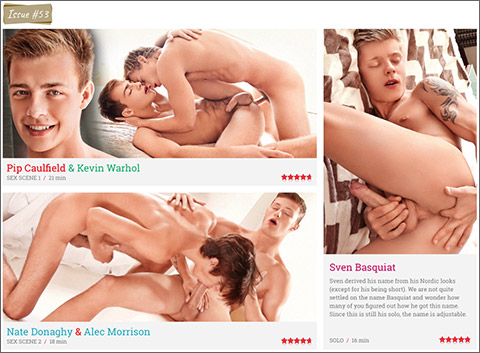 FRESHMEN ISSUE 53: Pip Caulfield & Kevin Warhol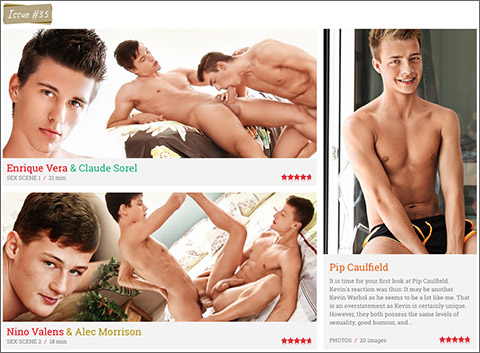 FRESHMEN ISSUE 35 – PHOTOS: Pip Caulfield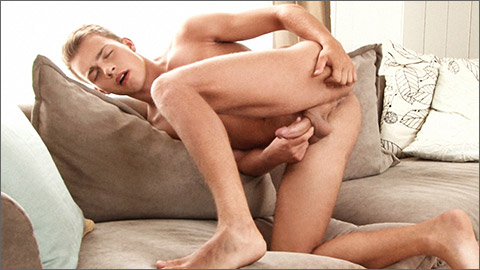 CASTING: PIP CAULFIELD
Our casting boy today is Pip Caulfield. Pip is one of the new generation of Freshmen boys and will get his proper introduction on Freshmen.net in our first June edition.
   For the time being though, take a look at Pip when he first arrived at our offices here.