Hairy European Argentinian Cazzo Film Berlin Gay Porn Star, Paulus Guel
Known Aliases: Pavlvs Guell (Lucas Entertainment), Paulus Guell (Kristen Bjorn)
Years Active: 2010 – 2012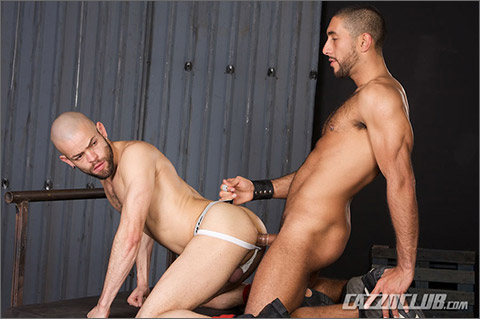 MANUEL ROCCO & PAULUS GUEL
In our casting archive we have found today a very special treat: Paulus Guel and Manuel Rocco. Manuel is a horny bald guy that is always on the lookout for the next cock. And you can see the lust on his face when he looks at Paulus. The wild smooching makes Manuel horny that he aims at Paulus' hairy armpits and gleefully licks the sweat. He pushes the head of bearded Englishman up onto his throbbing piston. Turkish Paulus enjoys the attention his bald head is getting until his man pussy itches for more. Manuel moves his talented to jaws to lick softly Paulus' ass. Before the spanking that ensues Paulus' slippery tongue delves deep inside Manuel making way for his magnificent cock. On the back, on his knees, and on all fours he fucks him with animalistic intent until the juice shoots all over.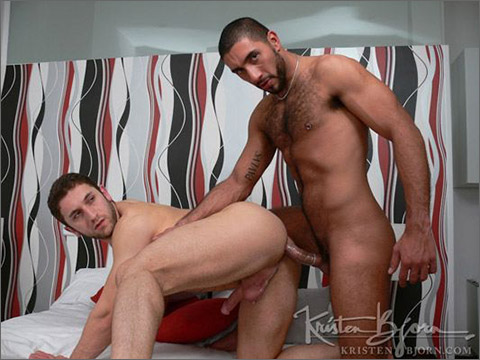 CASTING COUCH #271: JALIL JAFAR & PAULUS GUELL
What do you get when you join together two handsome, sexy, hairy Mediteranean men, a wild encounter that would make the Greek Gods envious that they are still not in power. Paulus unleashes Jalil's huge cock and services it with his beautiful, luscious lips. He devours Jalil's cock all the way down his throat upon first advance. Jalil moans with desire as the head of his cock continues to go deeper and deeper into Paulus' throat. Paulus gives Jalil a teasing strip show, taunting him with his nipple play. Jalil resists no longer and frees Paulus' straining uncut, fat cock. Jalil wastes no time and begins pleasuring Paulus' huge piece of meat. Paulus then flips Jalil onto his back, spreads his legs and begins to lick and suck at his beautiful pucker hole. Basking in the taste, the feel, the strength of Jalil's hole, where his fat cock will soon be entering. Jalil's tight hole begins winking, inviting Paulus in for more pleasure. Paulus begins his push for pleasure. His fat cock enters Jalil with power, passion, pleasure and force. This is the fuck of a man with desires for complete pleasure. Paulus continues his power fuck upon Jalil and Jalil replies with every ass muscle twitching and grasping at that hot cock to go deeper and harder. As the passion builds so does the eruption. Jalil releases his famous geyser load of cum that flows like a ragging spring river that has reached flood levels. Paulus joins in with his huge load that only adds to the flood of cum that drenches Jalil in the river of pleasure.
CAZZO FILM BERLIN
KRISTEN BJORN
LUCAS ENTERTAINMENT
CLICK HERE TO GO TO HIS KRISTEN BJORN DETAILS