Hung Handsome Czech Gay Porn Star, Marco Bill
Known Aliases: Patrick Iceberg
Years Active: 2008 – 2013
BEL AMI INFO:
Eye Color: Blue
Zodiac: Gemini
Dick Type: Average
Dick Size: 20
Hair Color: Brown dark
Height: 190
Weight: 78
Marco came by his stage name through another production company. He appeared in a number of low-budget Czech productions and then began really pursuing George Duroy to work with Bel Ami and land an exclusive contract. We shot with him for about half a year before signing him as an exclusive. He is a very good top with lovely blue eyes and a beautiful, long dick that he keeps hard. George suspects he likes sex with other boys even though he considers himself heterosexual and has a girlfriend. "He definitely does not need Viagra to perform with boys," George says. Early on, Marco tended to create conflict on set, which the crew found exhausting. That is, unless George was around, at which time he became very cooperative. "He can be warm or dirty, and he can be detached in a very sexy way without knowing it," says George. By professional training he is a hair stylist. Now that Marco has worked with us for some time, he has developed a trust and this shows in his performances.

MILAN SHARPE GETS DP'D BY SCOTT REEVES & MARCO BILL
Milan Sharpe takes on Marco Bil and Scott Reeves in the first part of this double episode. Milan is quite a talented bottom so we chose to pair him up with2 of our more energetic tops. Since they both fuck him in turns in the first part we just have to wonder how part 2 is going to turn out.
   Most of you probably guessed after part 1 what was going to happen here. With both guys taking turns to Fuck Milan in the first installment, the logical conclusion to this was to have them both fuck him at the same time is part 2. Milan is one of only few models we have who will happily take on this task, and as always, we are happy to utilize his hidden talents.
BEL AMI
WILLIAM HIGGINS
HAMMER ENTERTAINMENT
STAXUS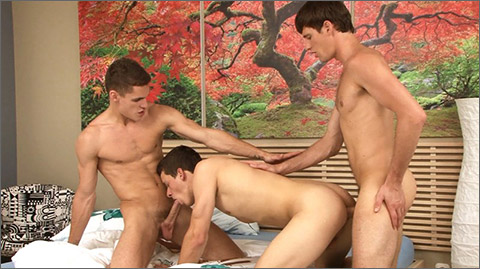 MARCO BILL & CHRIS HOYT & SCOTT REEVES
MILAN SHARPE GETS DP'D BY SCOTT REEVES & MARCO BILL
MARCO BILL & SASCHA CHAYKIN
ERIK BOUNA & MARCO BILL'S HOME VIDEO
PHILLIPE GAUDIN & MARCO BILL
ROGER LAMBERT & MARCO BILL
ARIEL VANEAN & MARCO BILL
MARCO BILL & JULIEN HUSSEY
DARIO DOLCE & MARCO BILL
MARCO BILL FUCKS COLIN HEWITT
PIN-UP: MARCO BILL
MARCO FUCKS SASCHA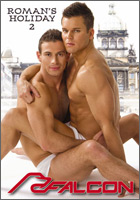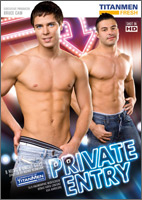 ROMAN'S HOLIDAY 2 (FVP-196)
PRIVATE ENTRY
NEVER ENOUGH
LET'S TALK ABOUT SEX
VIRGIN NO MORE 2
LOVE ME TENDER FUCK ME HARD
BIGGER THAN BIG 2
TOUGH & TENDER
BIGGER THAN BIG
DROP YOUR PANTS
EYE CONTACT
SKIN ON SKIN
THREE
GET IT UP
BAREBACK BITCH BREEDERS
BARE BUKKAKE BITCHES
ROUGH ROLLERS
BASEMENT BUTT FUCK
RAW PISS PRISON (RAW CRIME)
RAW SPEED
BAREBACK BEACH PARTY
GRADUATION GANG BANG
BAREBACK MONSTER COCKS
BAREBACK BEACH PARTY
BAREBACK MONSTER COCKS: BIG COCKS TIGHT ASSES
WELL HUNG FUCKERS
READY FOR MORE
URBAN BUTTHOLES
SEX BOY TOY
INSIDE TIMOTHY NIXON
BAREBACK SNOWRIDERS
BOYS IN THE WOODS
BAREBACK CITY
BAREBACK TICKET TO RIDE
BARE ON AIR