Handsome Bearded Ginger ChaosMen Amateur Gay Porn Guy, Kodi
Known Aliases:
Years Active: 2016
BRIAN OCKERT / CHAOS MEN INFO:
Start Age: 25
Debuted: August 29, 2016
Height: 5'8″
Weight: 150 lbs
Cock: 6″ Cut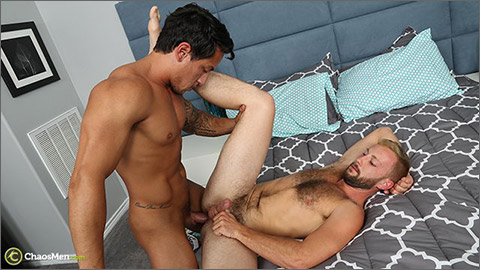 RAW: KODI & LEDGER
Ledger was down to fuck a guy and said he would also suck some dick. I was relieved as this would make his first video a lot more interactive.
   Kodi was more than happy to start by servicing him. Wow! He is really an expert cock sucker! Now you see Ledger's cock, and then you don't!
   Ledger also had some surprisingly good cock sucking skills. I believe he has messed around with guys before, but it all sounded one-sided with him receiving head or possibly fucking them.
   But Ledger earnestly gets in there and sucks Kodi's cock, trying to give him as much pleasure as possible.
   Kodi goes back to sucking on Ledger's cock, also rimming his hot hole.
   Ledger then fucks Kodi like a pro. Actually both guys seem very skilled! Kodi is definitely a power bottom, which I think you see in action while he is riding on top of Ledger.
   Ledger fucks the cum out of him, then adds his own load to his hole!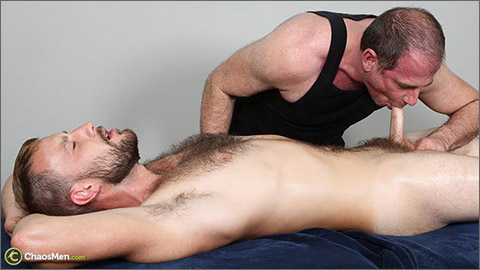 SERVICED: BRYAN & KODI
After Kodi had come in earlier in the week to do his solo, I knew I wanted to get him back to do a massage themed video. He was only going to be in Austin a short while.
   It was a holiday weekend, and neither of us had much going on, so we setup a last-minute morning shoot on a Sunday. I just set the cameras up, and pretty much shot a video in 25 minutes.
   Sorry for the lack on HiRes images. Kodi was really turned-on and a couple times I needed to slow down to stop him from cumming too soon. He actually came before I could stop and take some nice still images. Ooops!
   There is a lot of chemistry, kissing and despite wanting to try to keep to a staged video format, you can tell that things escalated quickly! Camera angles get a little off as we paid more attention to each other rather than where the cameras were aimed.
   Kodi was only in town for a week, but I really liked his energy, and will do my best to get him back so we can see him properly fucked!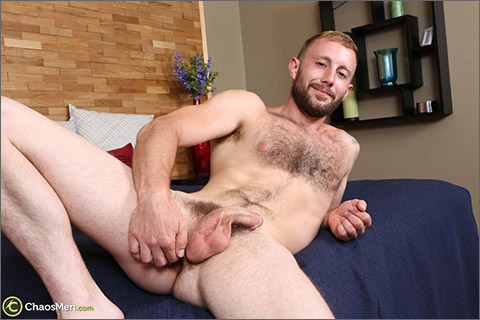 SOLO: KODI
Kodi was in town on a construction gig, when he reached out saying he was heading home soon, but would like to start doing some porn work.
   I had gotten pictures earlier, and he had his pubes trimmed up and only a little chest hair, so when he sent me updated pics, I was thrilled to see he had let all his great body hair go natural. So I jumped at the chance to get him in right away.
   Kodi likes the dudes, and says he is great cock sucker and an eager bottom. I got the vibe he likes to be dominated, so I filmed the solo aggressively, and you can tell he was super excited to stroking his cock for us.
   He puts a butt plug in, and I love seeing how happy it makes him.
   Kodi busts a nice load, the toy slowly slides out as his cum shoots out of his cock!
CLICK HERE TO GO TO HIS CHAOSMEN BIO PAGE