Handsome Hung American Gay Porn SuperStar & Colt Studio Model, Ken Ryker
Known Aliases / aka: Bill Flagstaff (Colt Original Name), Buck Ramsey
Years Active: 1993 – 2005
FALCON STUDIOS INFO:
Hair: Blonde
Eyes: Hazel
Body Hair: Hairy
Facial Hair: None
Weight: 230
Height: 6′ 4″
Build: Muscular
Skin: White
Tattoo: None
Piercing: None
Dick Size: 11-3/8″ cut
Position: Top
Born: 1972; Chonju, Korea
Directed as Ken Ryker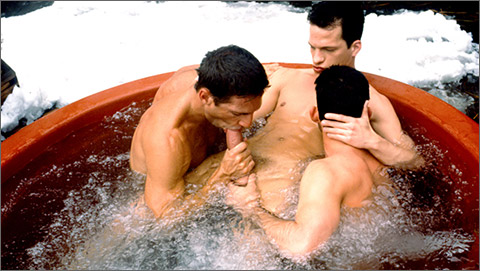 THE OTHER SIDE OF ASPEN 4: Ken Ryker fucks Jake Andrews
Gay porn superstar Ken Ryker feeds his legendary cock to the hungry mouth of Jake Andrews, who deep throats the giant piece before taking it up the ass. It's power bottom meets total top in a pairing of pros.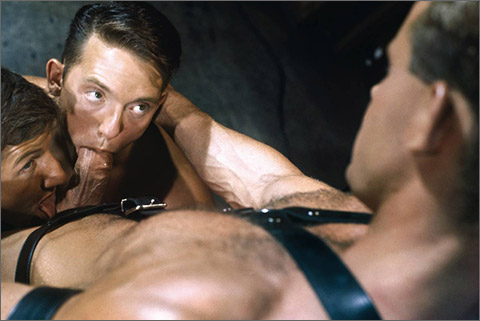 BACKROOM: J.T. Sloan and Ken Ryker fuck Josh Powell
Ken Ryker serves as gatekeeper to the backroom. Unsure of a couple of prospects who want admission, Ken takes J.T. Sloan and Josh Powell to the backroom for a private audition. Both serve Ken's huge cock well. Then J.T. and Ken take turns on Josh's hole.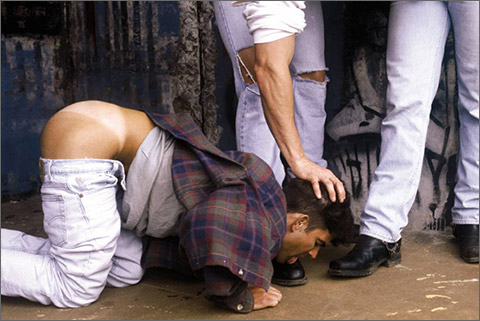 THE RENEGADE: Ken Ryker and Hal Rockland face-fuck Joe Kent
A desolate cliffside road… the rumble of a Harley Davidson echoes across the rugged hillside. Ken Ryker and Hal Rockland are looking for some hot action. Stopping to take a piss by an abandoned bunker, the two renegades are spotted by Joe Kent, a handsome young hitch-hiker willing to do anything for a ride. First Ken, then Hal, take turns with his slurping willing mouth, ramming their cocks down his gaping throat. They force their young sex slave to the floor, fingering and slapping Joe's sweet white ass as he licks their boots. Hal can hold back no longer, shooting gobs of hot cum into the cold mountain air. Ken soon erupts, spurting thick streams of cum.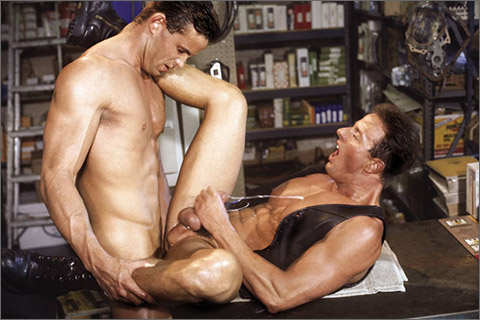 THE RENEGADE: Ken Ryker fucks Trent Reed
Hunky mechanic Trent Reed has been servicing Ken's bike, but after sniffing the sweaty leather vest Ken's left behind, servicing Ken sounds hotter. Pulling his cockmeat out of his tight jeans, Trent starts stroking his thick cut meat until blast after blast shoots all over his smooth muscled torso… Ken walks in and fucks the muscular mechanic's mouth relentlessly uintil he shoots his load all over Trent's chest. The feel of Ken's load drives Trent over the edge and he shoots his second load. Then Ken bends Trent over the workbench and pounds his tight ass slow and hard. When the blindingly powerful orgasm finally hits trent, it is as if a bolt of loigtning went coursing up his spine from the base of his balls to explode in a wave of pleasure. As Trent collapses after his third ball-draining orgasm, Ken slowly drags his massive fuckpole out of the mechanic's ravaged ass.