Sexy Spaniard Gay Porn Star, Josh Milk
Known Aliases: Joseph Araya
Years Active: 2013 – 2015
TWITTER @JoshMilkxxx
UK NAKED MEN INFO:
Age: 23
Cock Size: 7″
Body Hair: some hair
Body Type: Defined / Muscular
Sexy Guapo, and a boy you could proudly take home to mama, this sizzling hot Tamale is Josh Milk, pale green eyes, smooth, perfect skin, big uncut dick and a hot, cock milking arse hole. LUV watching this boy take a hot dick and a creamy load in that beautiful face.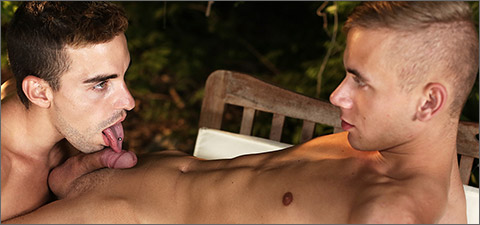 SUN, SANGRIA AND SEX: HUNKY SPANIARD GIVES RAY MANNIX A HARD FINGERING & FUCKING!
It's clear from the off that Josh Milk is in a particularly provocative mood at the start of this scene – teasing the camera with his mean, broody glare, whilst deliberately dribbling the contents of a drinks-can down his handsomely toned torso. Little wonder that Ray Mannix is quite literally like a rabbit-in-headlights as a result. No doubt about it, the young Czech beauty is helpless against such a high-octane display of raw sexuality; and before you know it he's down on his knees, pulling Milk's cock out of his speedos and giving head as if it was his one and only duty!
   Not that the Spaniard is noted for having any less enthusiasm for dick, it must be said – a fact that's promptly underlined when the two fellows switch roles and Milk gives his buddy a clearly much-needed blowjob in return. But there's no disguising the fact that Milk is the dominant partner in this scene; and it comes as no surprise when he finally bundles the blond boy over a bench and proceeds to finger Mannix's hungry little pucker. Not that playing with the lad's butt-hole is ever going to be enough to satisfy Milk's overriding libido; and it comes as no surprise when he finally replaces his probing fingers with his thick, meaty, uncut cock.
   In no time at all, the Spanish stud is balls-deep in Slavic butt – signalling the start of a terrific set-piece that will almost certainly push you over the edge. Not before Mannix has displayed his first-class sluttish credentials, however – taking time out to suck Milk's cock between positions. All of which eventually culminates in fine blasts of spunk from both horny bastards!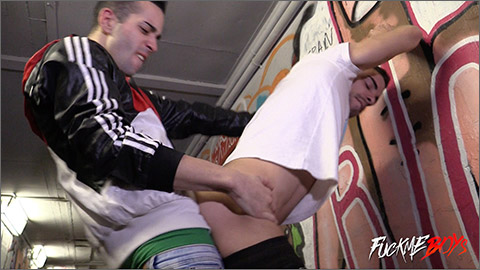 NEW BANG-BUDDY
One tunnel two guys, lonely night its fire!!
   Rafa Marco was going back home when found Josh Milk in that kinky underground tunnel, they started with a kiss and it goes hot as hell, they finished in Josh's car, sucking, fucking, and having fun.
STAXUS
UK NAKED MEN
FUCK ME BOYS
FUCKER MATE
LUCIO SAINTS
LUCAS ENTERTAINMENT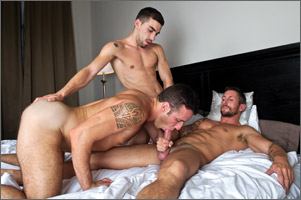 RAW DOUBLE PENETRATIONS 2
SCENE 2: Michael Lucas Fucks Josh Milk and Alejandro Alvarez Raw
SCENE 3: Nick North And Josh Milk Double Aaron Steel's Raw Pleasure
JOSH MILK & GUILLAUME WAYNE
JOSH MILK & SITO GARCIA [CRUISING-THREESOME]
JOSH MILK FEEDS OFF 3 BIG COCKS AT BOYBERRY GLORY HOLE
RENE FUENTES & JOSH MILK [INTERRACIAL-DOUBLE CUM] URBANSEX: JOSH MILK & LUCIO SAINTS