American Gay Porn Star, Johnny Torque
Known Aliases: Jonny Torque
Years Active: 2009 – 2016
TWITTER @Johnny_Torque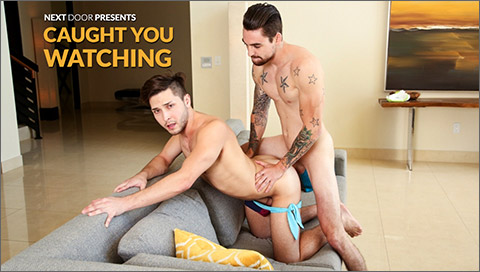 CAUGHT YOU WATCHING
With their fellow roomie busy out by the pool, Brandon Rivers steals away inside to go check on Johnny Torque, who has been gone for quite some time now. Passing by a cracked doorway, Brandon catches Johnny in the middle of a furious self-love session, but makes the mistake of bumping the door and Johnny looks up and sees him, giving chase as Brandon flees. Catching up to him on the sofa, he throws Brandon down and with his dick still out, puts it all up in Brandon's face. To his astonishment, Brandon takes it willingly, opening his mouth and sucking on the tip, then downing it completely as Johnny feeds it to him. Brandon sucks Johnny off quietly so as not to alarm or bring any suspicion. Johnny trades off with Brandon and gives him head, licking his balls as he jerks Brandon off, and Brandon gets all the way turned on, asking Johnny if he's ever had his ass eaten. Johnny shakes his head but bends over anyway as Brandon eats him out, tonguing Johnny deep as he realizes how much it turns him on. Ready to fuck, Johnny bends him over and pounds Brandon's sweet ass from behind. Brandon takes it like a champ but tells Johnny he wants to be in control, so he mounts Johnny and proceeds to ride him good and proper. Johnny watches Brandon's bubble butt bounce on his cock, giving it a nice smack as he watches his cock disappear inside Brandon. As they fuck, they hear the back door open and sprint to the bathroom. Fairly positive that they haven't been caught, Brandon tells Johnny to fuck the cum out of him so Johnny pins him up against the sink and pounds him hard as Brandon strokes himself to orgasm. Covered in his own cum, Brandon tells Johnny to feed him his load, so he gets down on his knees as Johnny quenches his lustful thirst. Exhaling, they hear the door creak and catch their other roommate spying through the door. Seems what goes around cums around after all.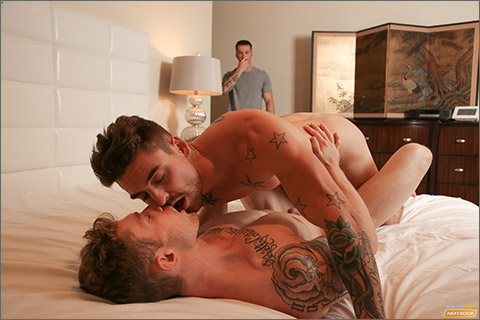 THE REUNION – EPISODE 2: HARD MISTAKE
Tension mounts as prodigal son Johnny Torque returns. Markie, Quentin and Paul were hoping that their tryst behind the church would stay a secret, but it appears Johnny also caught a glimpse of the fun, and it's put Markie in between a cock and a hard place. As he and Johnny make the bed, their past feelings are evident, and as one thing leads to another, Markie finds himself pinned beneath Johnny in a passionate embrace that makes him remember why they were involved in the first place. Johnny slips down to Markie's waist and begins sucking him off. Markie gets hard immediately, and Johnny can sense his hunger. Markie pushes Johnny up against the head board and deep throats his ex's dick, spitting on the head and slobbering all over the shaft, then throwing him down on the bed and mounting him. Markie rides Johnny's dick like he was making up for lost time, but Johnny wants control, so he flips Markie over and pounds him from behind, running his hands along Markie's back before grabbing him at the waist and thrusting long and hard. Markie wants to see Johnny's face as he cums, so he flips over into missionary and begins to stroke himself off as Johnny continues to hammer away. Markie spits his load all over himself, dousing his stomach as Johnny pulls out and blasts him with a load years in the making.But wait? Is that Quentin creeping just outside the doorway?
THE REUNION
GOLDEN GATE SEASON 3: SEDUCED BY SAN FRANCISCO
FRAT HOUSE CREAM
DYLAN, JOHNNY & TYLER
JOHNNY TORQUE & TRENT DIESEL
BACKROOM LIVE: TRENT LOCKE + JOHNNY TORQUE
BACKROOM LIVE: BRODY WILDE & JOHNNY TORQUE
JOHNNY TORQUE FUCKS DARIUS SOLI
JOHNNY TORQUE FUCKS DYLAN ROBERTS
JOHNNY TORQUE SOLO
JOHNNY TORQUE
BRENDEN CAGE & JOHNNY TORQUE – RIP & STRIP
JOHNNY TORQUE BULLIES BRENDEN CAGE
JOHNNY TORQUE SOLO
THE BANGOVER
BALLS IN PLAY
YOU BET YOUR BALLS
JAMES HUNTSMAN LIVE: SEPT 28, 2011
ORIFICE SPACE
CHRISTMAS ORGY
DOUBLING UP
SUDS & STUDS
DIRTY WORK
CHAT PARTY LIVE
THE DUNGEON CLUB
JAIL RAIL
PAYING FOR QUALITY
SUMMER FLING
ONE LAST TIME
THREE'S A CHARM
HOLE END THEORY
BROKEN DOWN WHEELS
DUFFEL DISCOVERY
PRIVATE MATTERS
THE GAY UNCLE
JOHNNY TORQUE
SORRY MOM
WHEN NO ONE'S LOOKING
CAUGHT WITH A DIRTY MAGAZINE
CAUGHT WITH A DIRTY MAGAZINE
FUCKING ON THE EQUIPMENT
TWINK SHOT
PULLING STRINGS
HOW THE TWINKS STOLE CHRISTMAS
NO STALLING
COUCH POTATOES
HYPNO-SEXED!
HARD LUCK
DOCTORS' DOUBLE DOSE
STEP-BRAT
HARD PLEDGE
SENSUOUS PASSION
PRO BONER
CODY'S SHAMELESS PLUG
PIGS
OFF THE CUFFS
POOL STICKS & DICKS
RAGING BONER
STRAIGHT HUNK JOHNNY TORQUE'S FIRST TIME BOUND
ROOF-TOP FUCKING!
CLASSIC COCK SUCK!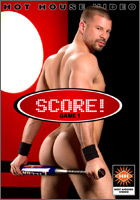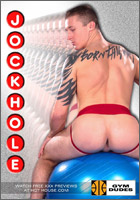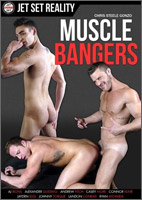 GOLDEN GATE: SEDUCED BY SAN FRANCISCO
THE GUYS NEXT DOOR – PART 1 (FVP-213)
SCORE! GAME 1
SCORE! GAME 2
CHAMPS
JOCKHOLE
BACKROOM EXCLUSIVE VOL. 24
BACKROOM EXCLUSIVE VOL. 25
BACKROOM EXCLUSIVE VOL. 27
AMERICA'S NEXT HOT BOTTOM
ASS BANGIN' FUN
MUSCLE BANGERS
WAXED