Falcon Studios American Gay Porn Star, Jeff Pole
Known Aliases / aka:
Years Active: 1992
Falcon Studios stats / info: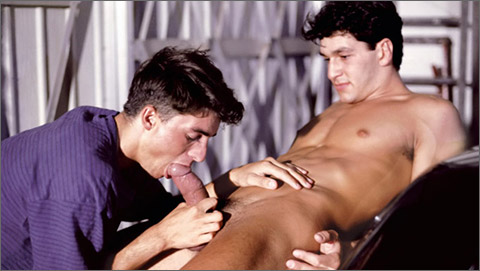 DRIVING HARD: Jeff Hammond, Kris Lord fucks Jeff Pole; Jeff Hammond blows his load
Having reached their destination, chauffer Jeff Hammond can't figure out why his two passengers won't get out. Whoops, looks like the two of them have made the backseat of the limo their personal playground where Jeff Pole can slide his mouth up and down Kris Lord's meatpole before he gets it rammed up his hole real hard. And Jeff has a front row seat to the unexpected floor show, giving him a well-deserved break.