Slutty American Gay Porn Star, Jay Davis
Known Aliases:
Years Active: 2013 – 2015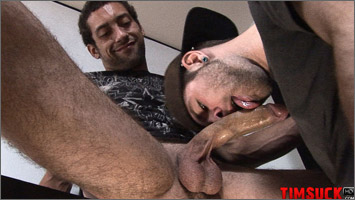 DJ & JAY DAVIS
When Jay Davis first came to us years ago, he was all sloppy puppy enthusiasm and charming enough to get by on that. Even then he was serious about cocksucking and devoted himself to study and practice, regularly worshiping at the altar of any and all dicks he could find. These days, it's second nature for Jay to open wide and swallow cock down to the balls. The li'l bonehead is so hungry, nothing can distract his tongue from to the thick slab of meat in his mouth–except for the temptation of DJ's sweet, needy asshole, of course.
JAY DAVIS JACKS
DJ & JAY DAVIS
JAY DAVIS & STEVEN RICHARDS
   and others
   TREASURE ISLAND MEDIA
   TREASURE ISLAND / TIM SUCK
   TREASURE ISLAND / TIM FUCK
   TREASURE ISLAND / TIM JACK