Cute Young Blond Czech BelAmi Gay Porn Star, Jarrod Lanvin
Known Aliases:
Years Active: 2017
BEL AMI INFO:
Jarrod Lanvin came to us at the same time as his friend Joaquin Arenas. Since they were already buddies they even went through the casting and training process together. While Jarrod has quite a bit of content on Freshmen, his first hardcore scenes on BelAmiOnline have been as supporting actor to both Helmut Huxley and Kieran Benning.
   Jarrod excels at being a sensual and capable bottom so you can expect to see him more in the future with some of our biggest boys.
Eye Color: Blue
Zodiac: Virgo
Dick Type: Average
Dick Size: 17.5
Hair Color: Brown light
Height: 190
Weight: 77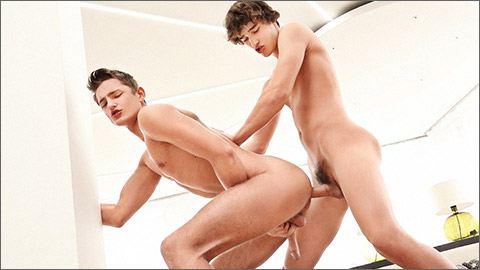 KIERAN BENNING & JARROD LANVIN
As you are able to tell from the introduction to this video, Helmut and Jerome's apartment is our second filming location in Prague. Luckily for them (or not) they were both away when we needed to use the apartment to film this scene with Jarrod and Kieran.
   While this series is about Kieran, we feel that we should note that this is probably the best performance to date from either of these guys.. Kieran gives us a very passionate and sensual performance, showing us exactly why he is the 'Perfect Package' while Jarrod also gives us what is probably his best performance to date.
   Next week we will have the conclusion of our Perfect Package mini series with what was supposed Kieran's solo (but with Jason Bacall around, things get a little out of control).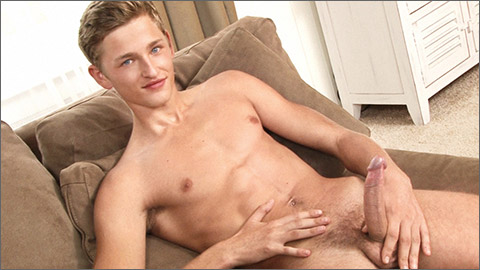 CASTING: JARROD LANVIN
We are happy today to be able to introduce you to Jarrod Lanvin. Jarrod is one of the newcomers whop are making their hardcore debut over on Freshmen this month. In Jarrod's case it is with Nate Donaghy.
   Jarrod is a friendly blue-eyed blond who is studying at an agricultural school and is just learning to drive. Let us know what you think of Jarrod and who you think he'd be best paired up with!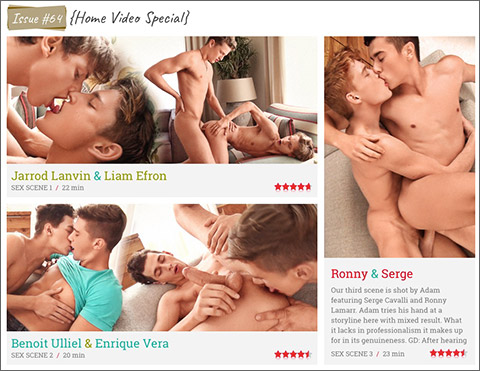 FRESHMEN ISSUE 64: HOME VIDEO SPECIAL: Jarrod Lanvin & Liam Efron
This week introduces our Home Video Special. As you will be seeing more of these, I feel it's useful to define "Home Videos". In our case, it is usually model-generated content shot in real-time over the course of 20 to 60 minutes. Our thoughts our that what they lack in polish they will make up for in spontaneity and freshness. Plus, they act as a nice training ground for new cameramen. The first of these is shot by Kevin. Fortunately for him, Jarrod and Liam prove the ideal subjects for his experiment.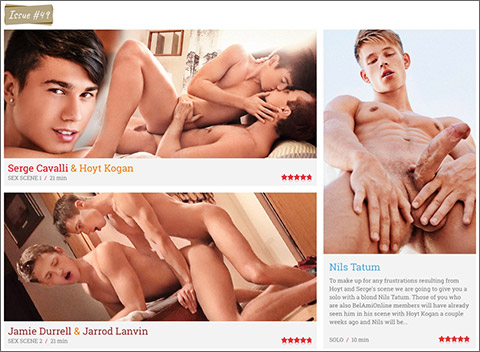 FRESHMEN ISSUE 49: Jamie Durrell & Jarrod Lanvin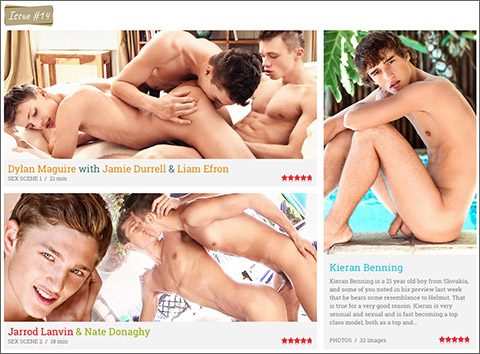 FRESHMEN ISSUE 14: Jarrod Lanvin & Nate Donaghy
Jarrod Lanvin @ FLIRT4FREE
BEL AMI LIVE AT FLIRT4FREE