Hard Brit Lads Gay Porn Star, Jack Green
Years Active: 2014 – 2015
Age: 19
Height: 5′ 10″
Cock: 7.5 inches, uncut
Body Type: Athletic / Muscular
Prefers: Versatile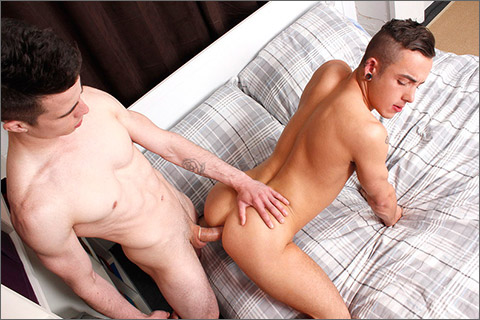 HARD FUCK FANTASY: BRUTE CLUB FUCKS JACK GREEN
Stroking his handsome young dick, cute dark haired twink Jack Green lays back on his bed letting us see his tattooed and toned body, his smooth skin slightly tanned, as he plays with his now rock solid dick, imagining his perfect fuck buddy and what he'd do with him! Appearing instantly, the damn sexy Brute Club arrives right on cue, his muscular frame and cute boyish face making way for his giant twink dick, this is some porn star in the making! Brute gets immediately into action with Jack, stroking his skin then coming by to offer his giant dick to his waiting bottom boy who willingly take sit down his throat – who wouldn't?! After some intense deep ass licking, Brute is ready of truly offer his services to Jack and slams that long thick dick into him, moving the full length back and forth inside that smooth beautiful butthole, leaving Jack gasping for breath as each thrust fucks the breath out of him, all the while jerking himself off until he can't hold back and empties his sack over himself, swiftly followed by the gallons of spunk squirting from Brute, the smile on Jack's face says it all!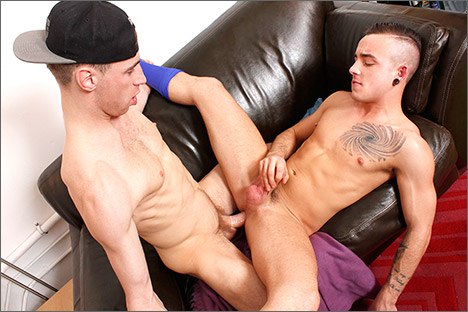 HUNG JOCK FUCKS INKED FRAT BOY: KAYDEN GRAY FUCKS JACK GREEN
Shooting hoops as they waste time with each other, cute young Jack Green and lean muscle man Kayden head back after some sweaty outdoor play and get to grips with each other in the common room. Stripping off their damp clothes, these two boys lap each other's salty bodies and Jack's cute pink lips work down Kayden's sexy body towards that growing bulge and soon wrap around his famously thick dick, getting pushed down do his throat is stretched wide and Kayden almost shoots his load straight down it! Saving himself for later, the attention is moved towards his mates delicious ass, framed perfectly around his jock strap, his legs are worked hard as Jack bounces on top of Kayden's cock ibn every position possible, Jack just can't get enough, and it's easy to understand why! Their football socks pulled high over hard and burning leg muscles, these frat boys end up covered in hot spunk and Jack's aching hole tired and never the same again!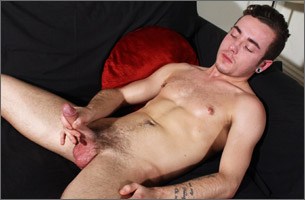 JACK GREEN HARD BRIT LADS SOLO
Super cute 19 year old Jack chats first, he is confident, with a great smile and a deep sexy voice. He talks about sex, what he likes, and how he keeps fit. Then the solo begins with Jack stripping from his sports kit down to his white briefs. He has a very hot, fit body, and an impressive hard bulge in his undies, which are moist with precum. Taking out his cock, Jack gently slides his foreskin back and forth over the head, rubbing the precum in, takes off his undies, and gets down to some very hot solo action, as he plays with his big dick, so hard it throbs and twitches as he plays with his nipples and strokes his athletic, perfect body. On the sofa now, Jack continues, working up more precum, showing it to the camera, and jerking off nice and slow, giving plenty of sexy looks to camera. He starts to speed up, and as he gets close, his muscles bulge and tighten, shiny with sweat. Jack jerks off hard for a bit, till the jizz starts pumping out thick and heavy over his tight six pack, all shown in horny slow motion. He squeezes out every last drop giving a final sexy look to camera.
CLICK HERE TO GO TO HIS HARD BRIT LADS DETAILS