American Blond Twink Gay Porn Star, Ian Levine
Years Active: 2013 – 2015
TWITTER @IanLevineXXX
FABSCOUT INFO:
Age (2013): 19 y.o.
Height: 5'8""
Weight: 135 lbs
Swimmer's Build
Hair: Blond / Brown
Eye: Blue
Cock: 6.5" cut
Gay, Versatile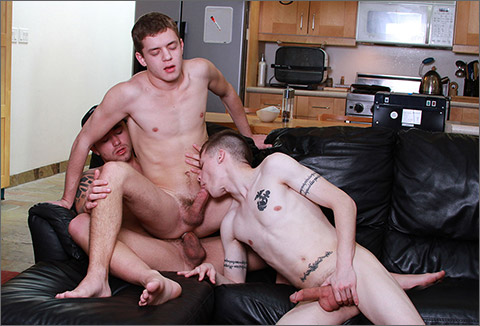 IAN GOES TO HEAVEN
Ian is a quiet one, but he's the kind of quiet that doesn't last long when you throw a couple big dicks at him. Dillon bent Ian over to eat his ass for a couple minutes before penetrating him from the back, while Leo penetrated him from the front. They wasted no time and got straight into the fucking right off the bat… and that's ok. After countless positions of fucking, Leo pounded the cum out of Ian, then pulled out and shot the biggest load we've ever seen all over his back! Don't miss the behind the scenes footage too!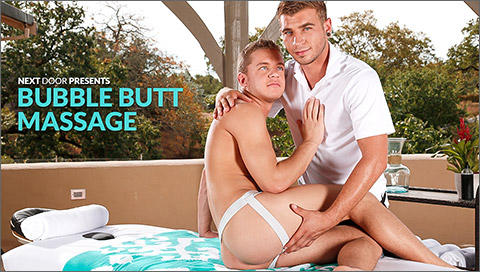 BUBBLE BUTT MASSAGE
In a world where every massage experience is an uncharted course for adventure, Ian Levine makes himself comfortable on a table belonging to one Alex Greene, of the Vineyard Spa.
   Ian's heard stories, in fact he's heard particular yarns involving Alex. That's why he's taken special precautions to ensure that Alex will be massaging him today. Once they meet, Alex turns his back so Ian can get comfortable and settle in for a soothing rubdown. Ian chose to wear something scant, sexy, and fun: a playful jockstrap that displays his plump, rounded buttocks nicely.
   Alex is indeed enticed at the first site of Ian's gorgeous rear end. He gets right into the rubbing. As the pressure increases, Alex, only after receiving the green light from Ian, pushes the towel off of Ian's backside, completely exposing his sweet cheeks.
   Alex massages in an increasingly presumptuous manner, titillating will and eager Ian. It's not long before Alex is face deep in Ian's ass. He licks the tight, pink hole, taking breaks to use his thumb to play with it.
   Ian is delighted to have such a hot guy enjoying his tender hole. When Alex moves around to the front of the massage table, where Ian's face is, he pulls out his swollen cock and Ian gladly accepts It into his mouth. All the ass play was making Ian hungry for fat dick, and it came just in time.
   After slurping and licking Alex's fine erection, it's Ian's turn to put his throbbing meat into Alex's mouth. Alex gives Ian the royal treatment, taking the firm cock deep into his throat. Then it becomes time for Ian to get the 'deep' treatment.
   Alex lifts Ian's legs, slides his dick inside that tight pocket, and fucks it hard. Ian can scarcely believe the power Alex can generate. Every thrust felt like it was coming harder and faster than the last. Soon it was time for Ian to flip over so Alex could pound him doggystyle on the table.
   Join this extremely intimate massage session at the Vineyard Spa and find out why the special rubdown packages are being booked so regularly!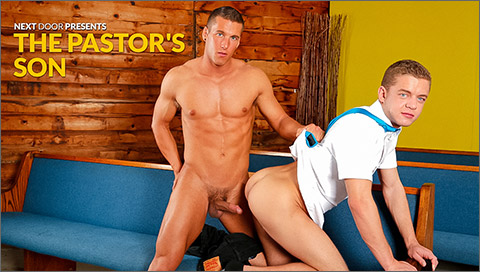 THE PASTOR'S SON
As Ian sits with his hands folded and eyes closed, Pastor Peterson finishes up Sunday morning service with a prayer. The Pastor's son, Rod Peterson, sits behind Ian, over his left shoulder. Ian has the strange feeling that eyes are on him during the final moments of the prayer. He turns around slightly and notices Rod is staring at him intently.
   When the prayer wraps up and the congregation filters out into the foyer, Ian goes into the bathroom to relieve himself. Rod sees this as an opportunity. He hurries everyone out into the garden and locks the door to the sanctuary. When Ian emerges, he and Rod are alone. Ian asks Rod about the stares during the service.
   The night before, Ian thought he was sending someone from an anonymous chat room nudes of himself, along with a message about how much he'd like to have sex with a man. It turns out, however, the anonymous guy was actually Rod, the Pastor's son! Rod works his way up to telling Ian that it was him, and Ian is completely shocked. But Rod has been planning to make Ian feel at ease.
   He starts by telling Ian that the two of them have the same inclinations. Rod moves in close and the two kiss passionately. Soon they're sitting on a pew, making out and undressing each other. Ian doesn't waste much time before going down and taking Rod's dick into his mouth. Wow, Rod's hard cock tastes better than he could have imagined. Rod can't believe the church goody-two-shoes is slobbing his knob!
   Next, Rod gets a taste of Ian's fine dick. Then he turns him around and licks his sweet hole. He gets it nice and wet for what's next — Rod's big, throbbing erection. Rod slides it in carefully at first, then works up to a good, hard pounding. After slamming Ian from behind for a while, Rod lays down on the pew and lets Ian take a ride. Watch Ian and Rod connect on a brand new level for the first time as they discover how much fun church activities can really be!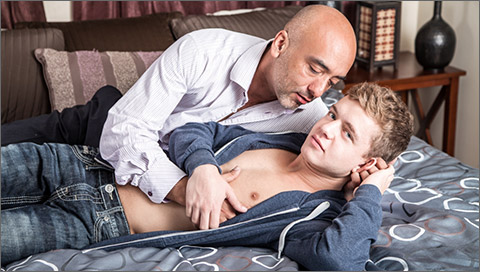 THE STEPFATHER: Brian Davilla fucks Ian Levine
Adam Russo sits his soon-to-be stepson Casey Tanner down to try and bond with him before he marries Casey's mother. Casey goes into his room and receives a phone call from his friend Ian Levine, who just got in from fucking his much older physics professor, Brian Davilla. The two met up at a hotel, careful not to get caught because Brian could be fired over their affair. They begin their tryst by kissing and feeling each other up on the bed, slowly removing their clothes as things got steamy. Ian teases Brian's dick before taking it out and stuffing it as far as it can go inside his throat. When Brian's dick is ready, Ian slides the thick meat into his tight young hole. Hairy bear Brian fucks twinky Ian hard on the bed, stuffing his face into the bedsheets. Ian flips over and Brian teases his ass, licking his pink asshole until he's ready for round two. Brain can't take the buildup anymore and he finishes on his hairy stomach. Back on the phone call, Ian tells Casey he should try an older man sometime.
ICONMALE
HELIX STUDIOS
CHANNEL 1 / RASCAL
JAKE CRUISE'S COCK SURE MEN
JAKE CRUISE / HOT DADS HOT LADS
PRIDE STUDIOS
GAY ROOM
PHOENIXXX
GUYS IN SWEATPANTS
KINK.COM / BOUND GODS
KINK.COM / BOUND IN PUBLIC
CLICK HERE TO GO TO HIS HELIX STUDIOS DETAILS
IAN LEVINE FUCKS PARKER DEMIAN
MATT SIZEMORE FUCKS IAN LEVINE
INVITING DOORS
RAM SESSION
WAKE AND BANG
INTIMATE ARCHITECTURE
HOT COCK MASSAGE
IAN LEVINE GAY CASTINGS
HOT COCK MASSAGE
BLUEPRINT TO MY HEART
WILL IT FIT?
FUCK SLAVE IAN GETS IT GOOD
3 TWINKS AND A SHARK
CUTE POOL BOY BUTT BANGING
BONDAGE ENVY
PIZZA BOY WITH RIPPED ABS GETS FUCKED WITH THE SHOCKSPOT
IAN AND TYLER'S SHOWER FUCK
IAN: TIED UP AND DOMINATED
IAN GOES TO HEAVEN
SEX THERAPY
PHOENIX HEAT: BOOTY CONTEST
IAN'S PRIVATE DANCER
COCK SLUT THREEWAY
HELIX PLAYS BASEBALL(S)
BEHIND THE DUGOUT!
BIG DICK FOR BUBBLE BUTT
BEACH THREESOME
HE SHOOTS, HE SCORES
REAL CAM: DUSTIN GOLD AND IAN LEVINE
MAKE YOURSELF COMFORTABLE
PHOENIX HEAT: COOL DOWN
PHOENIX HEAT: BOOTY CONTEST
THE ART OF BREAKING UP – PART 2: SEX WITH AN EX
IAN PHOTOSHOOT
DOWN TO SPANK
TRIPLE DIPPIN'
TEAMMATE'S FIRST TIME
A TWILIGHT BAREBACK DP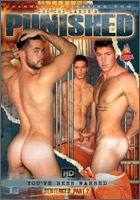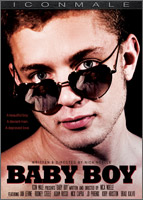 SENTENCED – PUNISHED, YOU'VE BEEN WARNED – PART 2
MORNING WOOD 2
JOCK & BALLS
HARD TO SWALLOW
PUT A COCK IN IT
BABY BOY
FATHERS & SONS 2
FORGIVE ME FATHER 2
REAL COUPLES BAREBACK
SUGAR DADDIES
SCHOOLBOY FANTASIES 2
THE STEPFATHER