Blond Handsome American Gay Porn Star, Eric Stryker / Mike Saunders / Noel Kemp
Known Aliases: Mike Kelly, Michael John Saunders, Eric Striker
Years Active: 1981 – 1986
RETRO MALES INFO:
Born: September 24, 1954 (Erie, Pennsylvania) – February 19, 1988
Tall, blond Eric Stryker, known for his handsome features and muscular physique, hailed from Erie, Pennsylvania. After serving as a sergeant in the Air Force, then working in construction in Phoenix, Arizona, Stryker moved to L.A. and began a modeling career, working with Colt Studios. He worked in the industry from 1981 through the mid '80s making appearances under the screen names of Mike Kelly and Noel Kemp also appearing in over 50 films. After his lover died of AIDS-related complications in 1984 and Stryker was diagnosed as HIV+, he became an activist for AIDS awareness, working with the AIDS Couples Group and the AIDS Project Los Angeles and traveling the country speaking. He continued his studies in architecture and his regular workouts. Stryker had a part in the 1987 PBS documentary IT STARTS WITH A, in which he can be seen marching in the Christopher Street West parade in L.A.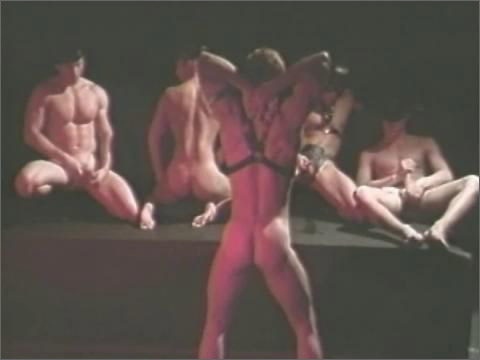 A MATTER OF SIZE: Eric Stryker Leather Fantasy, with Lance Chisholm, Mike Ryan, Steve Krause, Brad Walsh
The classic bestseller starring Bill Henson with Brian Michaels, Eric Stryker, Doug Weston, and eight more superstar in nonstop action. Everyone's favorite and a must.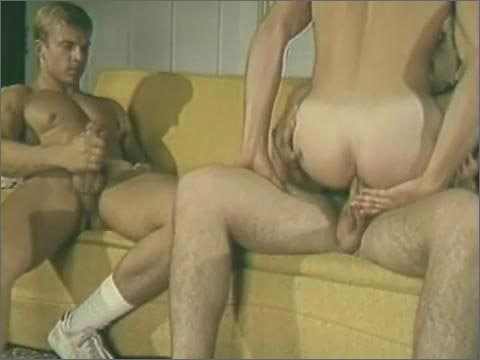 A MATTER OF SIZE: Eric Stryker fucks Bill Henson; Doug Weston fucks Eric Stryker & Bill Henson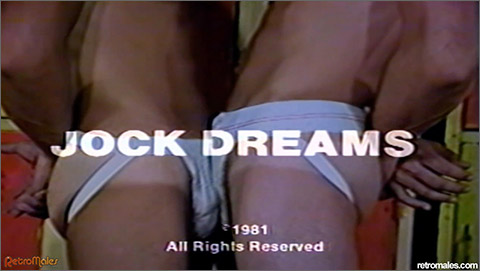 RAWHIDE – JOCK DREAMS: J.W. King fucks Mike Kelly
J.W. King makes a winning play when he keeps the opposing high school team's star player down in the locker room during the big game!
CLICK HERE TO GO TO HIS RETRO MALES DETAILS
More of Eric Stryker at: AEBN SMUTJUNKIES THEATER