Men At Play European / Argentinian Gay Porn Hunk, Emir Boscatto
Years Active: 2015 – 2017
TWITTER @emirboscatto
MEN AT PLAY INFO:
Stage Name: Emir Boscatto
Country: Argentina
Age: 33 Years Old
Eyes: Green
Hair: Blond
Body Type: Bodybuilder
Sexuality: Gay
Role: Total Top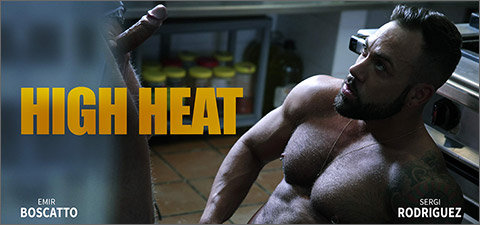 HIGH HEAT
Emir Boscatto, like most bosses in the Menatplay world, knows how to use his authority to get what he wants. So when cocky, buff chef Sergi Rodriguez threatens to leave over some dispute among the kitchen staff, Emir uses his most effective tool to win over the grouchy worker. After sucking off his boss, all that arrogant chef needs to keep him in his place is to get his hole eaten out and to feel Emir's meaty cock up there while his butt cheeks are spread over his stove. 'Too many cooks spoil the broth' they say, but if your boss throws you such a juicy bone the cooks will soon work out their differences.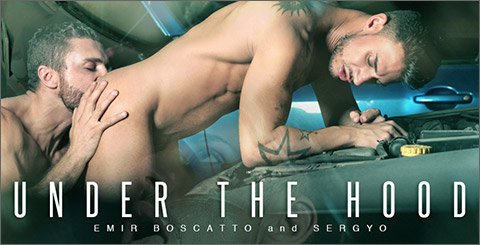 UNDER THE HOOD
Newcomer to Menstplay Sergyo is broken in by hunky Mechanic Emir Boscatto, and when we say broken in we mean it. Emir goes all hard and rough on the young and handsome excecutive, pushing him down on his knees and choking him with his big tool, getting his meaty dick nice and wet for a good ass-pounding. Emir pins his fuck-boy under the hood if his car and sets to work on his deliciously, smooth ass, ramming his hole and making him scream with every thrust of his rock hard dick. Emir then gets Sergyo to ride his cock, working it with his tight hole until Emir is ready to give the boy his hot, tasty load.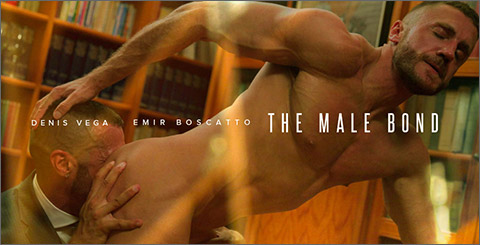 THE MALE BOND
MENATPLAY presents a Worldwide exclusive in the form of ex Big Brother contestant EMIR BOSCATTO who makes a leap into the world of Gay Porn. 33 year old Emir who came runner up in the 2011 Argentinian edition of the reality show, has been regular face on the celebrity scene in Latin America, appearing in a number of TV shows and gaining a huge following on twitter. But Emir being the hot blooded Latino that he is, has always had a desire to show his fans his other talents on camera. And for his big debut we have paired him up with none other than MENATPLAY star DENIS VEGA – and the result is a white-hot, muscle fest that's sure to mark a turning point in Emir's career. And once you see how the Argentinian beefcake is stacked and hung there is no doubt that he will become a clear Porn favourite. Download the uncensored scene now and see how these two prime specimen of Men bond with each other at a wedding party and discover eachother's muscular bodies for the first time… and just in case there was any doubt we're talking about deep, passionate and very sweaty Male Bonding.
CLICK HERE TO GO TO HIS MEN AT PLAY DETAILS