Hung Handsome Blond American Gay Porn Star, Chad Knight
Known Aliases: Chad Nite
Years Active: 1991 – 1995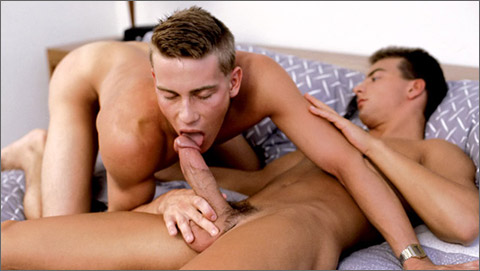 DRIVING HARD: Jeff Hammond fucks Chad Knight
Chad Knight is freakin' out about gettin' hitched. He needs to relax and get over his pre-wedding jitters. Luckily hunky chauffeur Jeff Hammond arrives to give him a hand … and whatever else needed to help the nervous groom out. Eagerly sucking Jeff's cock seems to be doing the trick until Chad yields and Jeff takes control with a wide-stretching ass pounding that leaves Chad calm and satisfied.

THE OTHER SIDE OF ASPEN 4 (FVP-100): THE 13 STUD ORGY
It's off to the races as 13 studs give yet another orgy for the record books. From the huge meat of Ken Ryker to the chiseled body of Jackson Phillips to all stars like Max Grand, Carl Erik and Kevin Dean, this one has it all, including dildo play and a double penetration with the masked Bryce Colby taking both Dean and Phillips. Colby also takes a line of studs in a hot gang bang.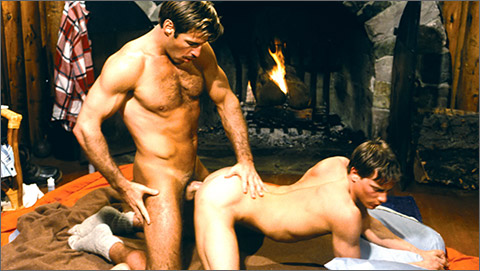 THE OTHER SIDE OF ASPEN 4 (FVP-100): Eric Stone fucks Chad Knight
Chad Knight gets rescued by big and hunky Eric Stone, who warms him up by the fireplace. One kiss is all it takes to have the two embracing in a romantic encounter, as the hairy Stone towers over Knight, fucking the smooth bottom in a memorable moment.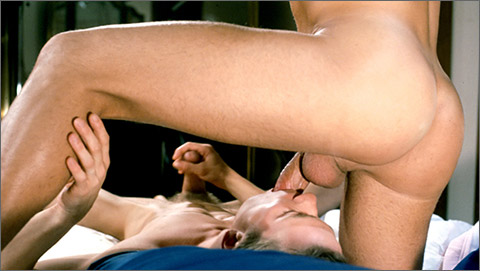 THE OTHER SIDE OF ASPEN 4 (FVP-100): Johnny Hanson fucks Chad Knight
Johnny Hanson comes home to find a resting Chad Knight and apologizes for treating him badly. The two kiss and make up, with Hanson whispering to his lover as they give one of the most memorable pairings Falcon has produced. Hanson asks Knight to look at him as he sucks, then fucks him to close the scene.