Handsome Blond Power Bottom, Gay Porn SuperStar, Christopher Daniels
Known Aliases: Casey Daniels
Years Active: 2011 – 2015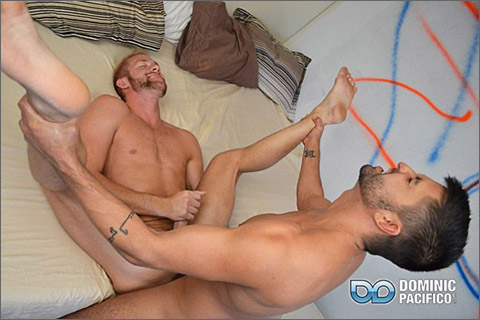 DOMINIC HOOKS UP WITH CHRISTOPHER DANIELS (CHRISTOPHER CUMS TO FUCK)
Dominic couldn't wait to get his big dick inside Christopher, and after some horny texting they finally hooked up for a hardcore fuck! Dominic is quick to get sucking on his new buddy's big pink cock, then licks and fingers the dudes hot hole and finally slams his meat in! A power fuck has Christopher unloading all over himself, and Dominic joining in the messy climax!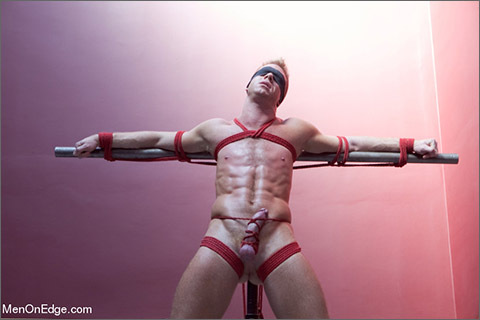 PORN SUPERSTAR CHRISTOPHER DANIELS – BOUND, VIOLATED AND EDGED
Super hunk Christopher Daniels comes to KinkMen looking for a challenge. He's fairly new to BDSM and we ease him into it nicely. We tie him up and rip off his clothes as Sebastian teases Christopher's fat cock. He blows on the stud's blond pubes and slowly licks his hard shaft. We edge him over and over. That just makes him moan and beg to cum. We violate his muscular hairy ass with our fingers and dildo as we stroke and tease his aching cock. Christopher is tied spread eagle in bed. We worship his manly feet and edge him some more. The stud can't take it anymore and is ready to burst. We take it up a notch and tickle the hell out of him as the post orgasm torment!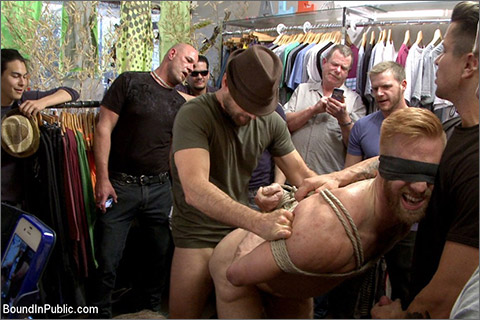 GREEDY WHORE STUFFED FULL OF COCK AT A LOCAL CLOTHING STORE
In the heart of the Castro here in San Francisco, Trenton Ducati walks his bound and blindfolded stud, Christopher Daniels down Market street. They find a local clothing store and head on inside with Christopher on display up front. Trenton asks the manager if it's alright for them to have some fun in the store and tape it for their home movies. With the manager's approval, Trenton whores out his bound stud to the crowd, bending him over as they each line up to eat out his ass. Christopher's dragged around the store servicing everyone anyway they see fit. As the greedy whore licks their boots and swallows their cocks, the crowd bends him over and takes turns fucking his slutty hole. After stuffing him full of cock, the guys line up and reward Christopher with load after load of cum dripping down his eager face.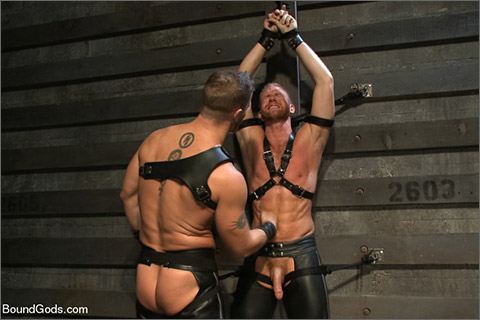 50/50
Super stud Christopher Daniels is hanging out with another super stud Jeremy Stevens. Both want to play but neither want to submit. They decide to take turns. Being new on BG, Christopher gets tied up first. He endures the gut punching and the flogging fairly well. Christopher says, "Now, it's my turn." He straps Jeremy to the concrete wall and uses electricity on the stud's ass and balls. Jeremy says, "Is that all you got?" Pissed off, Christopher pulls out the cattle prod and the party begins.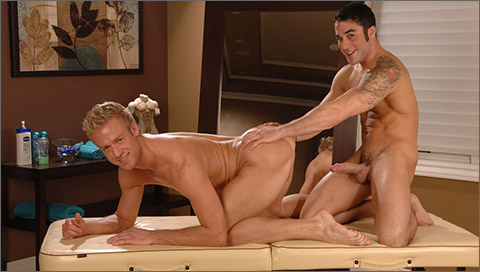 THE SOOTHING TOUCH
Samuel O'Toole knows the only way to relax after a week of hitting the gym. That's why he's visiting Christopher Daniels, a tall, muscular man well known for his magic rub-down technique. Samuel has heard very good things about this handsome masseur. He wants to find out if Christopher really has what it takes to help him blow off some steam.
   Christopher's method is rather unique. He always starts by finding out where his clients' tension centers are most tight. Samuel has had some trouble in his ass muscles lately, an area in which Christopher is an expert. He's handling Sammy's tender cheeks with care, working his skilled hands over Sammy's meaty ass and around his crack. When Samuel turns over, Christopher is not surprised to see Samuel's fat cock has become erect and quite hard. He assures Samuel 'It happens all the time.' Christopher's special massage includes a portion of gentle dick stroking, followed by soothing fellatio. Samuel opts for the deluxe package, which means Christopher will be receiving a hard pounding in the ass from Samuel and his massive hard-on. This is really the way to go if you need to relieve a substantial amount of tension.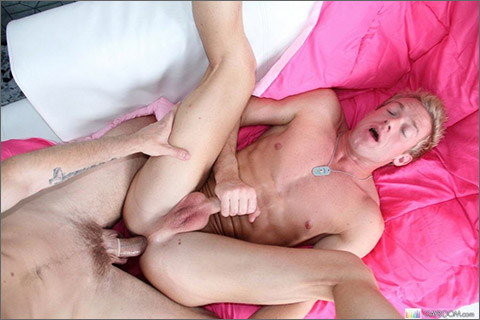 BLOND HOTTIE FUCKED IN ASS
Christopher came by the house for some hard ass fucking. He never suspected that I had such a huge cock. I stretched his tight asshole until I blew my load all over him.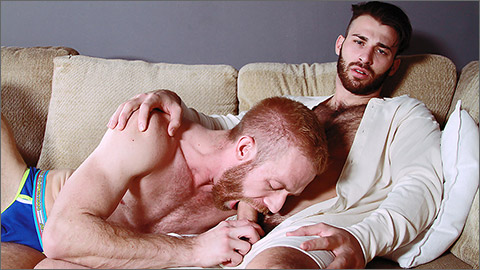 LONGING
Jarec Wentworth and Christopher Daniels are in love. They enjoy every caress as they kiss and touch each other affectionately, and passionately. They take turns sucking on one another's huge, hard dicks. Jarec slides his thick, juicy tool into Christopher's tight ass, and fucks him intimately.