Hung Canadian Webcam Ron Lloyd Legend Model & Solo Webcam Star, Brody Biggs
Known Aliases: RRider420
Years Active: 2018
TWITTER @RRider420
RON LLOYD / LEGEND MEN INFO:
QUICKSTATS
Height: 5′ 9″, 175.3 cm
Weight: 167 lbs., 75.9 kg
Eyes: Smokey
Hair: Light Brown
Length: 10 inches, 25.4 cm
Girth: 7 inches, 17.8 cm
Cut: Loosely Cut
Smooth: Mostly
Hairy: Just Blond Fuzz
Sign: Cancer
Boxers: Boxer Briefs
Briefs: Only When Modeling
Neck: 16.5 in, 41.9 cm
Bicep: 15 in, 38.1 cm
Waist: 31 in, 78.7 cm
Calves: 15 in, 38.1 cm
Shoe: 10.5
Ink: A Few
Handle: RoughRider420
Low Hangers: Big Time
QUICKSEX
Activity: I Really Like To Rough Fuck
Favorite Toy: Fleshlight
Butt Plug: Sometimes
Fingers: Fingers Are Fun
Web Cam: You Betcha
Jerk Off: I Do It For A Living
Deep Throat: I Am Looking For Someone That Can Take It All
QUICKLIKES
Animal: I Really Love Dogs Of All Breeds
Poker: It Is One Of My Passions
Season: Summer For Sure!
Most Unusual Job: Definitely Web Camming
Best Features: I Say My Chest And You Say My Cock
Gym: Usually 4-5 Times A Week
420: Oh Yeah!!

BRODY BIGGS 4 – JUST KEEPS CUMMING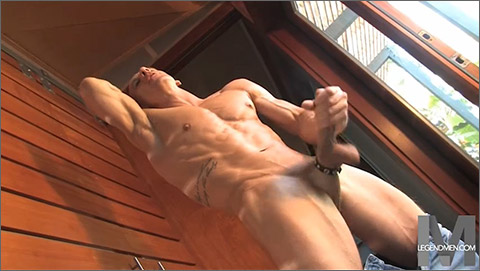 BRODY BIGGS 3 – FLESHJACK & SOLO
[Total: 455 Average: 4.9]