Slutty Blond American Kink Men Gay Porn Star, Connor Patricks
Known Aliases: Conner Patricks
Years Active: 2012 – 2017
TWITTER @ConnorPatricksX
BAIT BUDDIES INFO:
Height: 5′ 10″
Weight: 150
Hair: Brown
Eyes: Blue
Cock: 6.5″
Cock Type: cut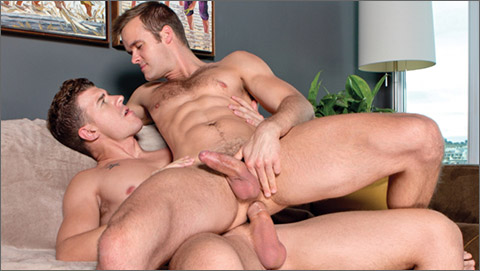 URBAN SPOKES: JJ Knight fucks Connor Patricks
In downtown San Francisco, JJ Knight pedals away from the business school when he nearly collides with Connor Patricks. Luckily, Connor only has a few scrapes, and JJ invites Connor back to his place to clean up. Once inside, they take thing to the next level. JJ pulls Connor close for a kiss, which sets off an instant chain reaction. Their clothes come off, Connor drops to the floor, and JJ pushes his gargantuan member down Connor's throat. After rubbing their cocks together, JJ eats Connor's ass, using his tongue and his fingers to push spit directly into Connor's tight, pink hole. With Connor in doggy style position on the couch, JJ presses the head of his cock between Connor's ass cheeks. Once he's all the way inside, he starts picking up speed, stretching Connor's hole wide with intense thrusting. In one fluid motion, JJ picks Connor up and spins around, landing in a seated position on the couch with his cock still inside Connor's ass. Connor shows off his powerful legs, using them to lift himself up and down while riding JJ's megacock. With his rod filling Connor's hole, JJ reaches around with his right hand and strokes Connor off, causing him to shoot a massive load. JJ works his cock until his cum explodes all over his chest. As they lay together on the couch, JJ tells Connor to check out 'Urban Spokes', a club full of hot gay cyclists who like to ride bikes and ride each other.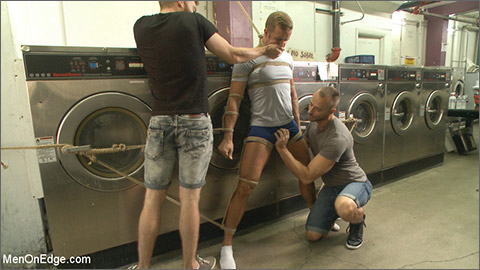 CUTE GUY OVERPOWERED AND EDGED IN THE LAUNDROMAT
It's a quiet day at the laundromat — just Connor Patricks and two pervs who won't stop checking him out. Connor's ass bent over a dryer becomes too tempting, so Jessie and Sebastian nab the hottie and tie him up right there in the laundromat. He struggles against the ropes as his captors strip him down and play with his cock. Soon, Connor begs not to be let go, but instead to get off, as Jessie sucks on Connor's raging boner and Sebastian presses two hitachis over Connor's balls and taint. After a vicious tickling, Jessie and Sebastian move Connor to a laundry cart, tying his ankles above his head. With his ass wide open, Connor has his prostate pounded with a vibrating dildo. His captors trade the vibrator for two more dildos, spitroasting the boy and having him eat Jessie's ass. Each edge becomes more painful for Connor's dick as it bulges under a tight cockring. By the time Jessie and Sebastian allow Connor to cum, the boy shoots a thick load all over himself. After getting a taste of his own cum, Connor takes an apple polishing and is left in ropes as Jessie and Sebastian leave to let the spin cycle finish.
KINK.COM / BOUND GODS
KINK.COM / BOUND IN PUBLIC
KINK.COM / MEN ON EDGE
KINK.COM / NAKED KOMBAT
KINK MEN
DOMINIC FORD
MEN.COM
JASON SPARKS LIVE
PRIDE STUDIOS
PHOENIXXX
GAY ROOM
GAY ROOM / MAN ROYALE
BANG BROTHERS / BAIT BUS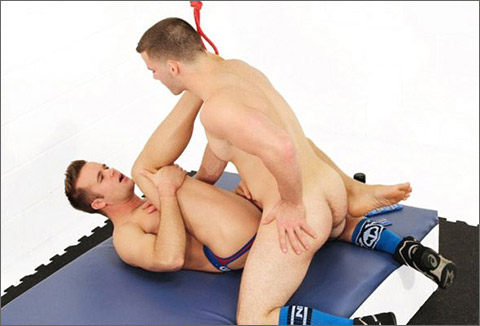 ANGEL ROCK TOPS CONNOR PATRICKS
DYLAN HAUSER & CONNOR PATRICKS
MAX CAMERON TOPS CONNOR PATRICKS
CONNOR PATRICKS
MAX CAMERON & CONNOR PATRICKS
ANGEL ROCK TOPS CONNOR PATRICKS
CONNOR PATRICKS & ANGEL ROCK – RING TOSS
SPARK IT IN THE REAR
CONNER PATRICKS & LOGAN VAUGHN FLIP-FUCK
POWER BOTTOMS
MAKING A SPLASH
POWER BOTTOM CONNOR
PENETRATING FUN
ANAL SUNRISE SURPRISE
PEEPING TOM
BEND ME OVER
JUMPSTART ERECTION
RIDE 'EM COWBOY
TAKE A DIP
FASHIONABLE LAY
HARD WORK & SWEAT
WHAT THE WIFE DOESN'T KNOW…
BUDDY BONERS NEED SOME ATTENTION!
CONNORLIGULA – ROMAN GLADIATOR LIVE SHOW – PART TWO
ROMAN GLADIATOR LIVE SHOW – PART ONE
HORNY DOCKWORKERS AND THE BONDAGE SHIPMENT
GYM PERVERT BEATEN DOWN AND FUCKED INTO SUBMISSION
CUTE GUY OVERPOWERED AND EDGED IN THE LAUNDROMAT
HOT DOCK WORKER TAKEN DOWN AND HIS ACHING HARD COCK EDGED BY TWO PERVS
ISAAC "HARDCORE" HARDY vs CONNOR "THE PULVERIZER" PATRICKS
DAYTON "THE D.O.C." O'CONNOR vs CONNOR "THE PULVERIZER" PATRICKS
CONNOR "THE PULVERIZER" PATRICKS vs AXEL "THE FURY" FLINT
CAMERON "THE KIN-KILLER-CADE" vs CONNOR "THE PULVERIZER" PATRICKS
CONNOR "THE PULVERIZER" PATRICKS vs CHASE "THE CHAMP"
HOT RIPPED STUD TORMENTED AND GANG FUCKED AT LOCAL SEX CLUB
BATHHOUSE WHORE TORMENTED AND GANG BANGED BY A HORNY CROWD
RIPPED STUD IS MADE TO PLAY SPIN THE BOTTLE BIP STYLE
STRAIGHT STUD GETS GANG FUCKED IN A CROWDED CRUISING BATHROOM
ROUND ASS ON THE BAITBUS
CONNOR PATRICKS & CHASE AUSTIN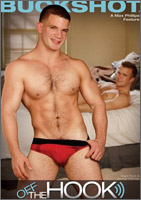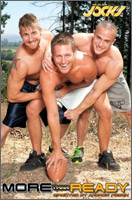 OFF THE HOOK
MORE THAN READY (JVP-158)
HIS SON'S BOYFRIEND