Handsome Bel Ami Kinky Angel Gay Porn Star, Torsten Ullman
Years Active: 2015
BEL AMI INFO:
Eye Color: Blue
Hair Color: Blond
Zodiac: Aries
Dick Type: Average
Dick Size: 19
Height: 182
Weight: 74
Torsten is one of those rare boys who decided to select a stage name that he came up with by himself. He came to us more than 2 years ago but George decided to not release any scenes until now for fear that we would put in a lot of effort and then he would change his mind. As it turns out that didn't happen, and by now all his friends know about his career with us and in fact as a result of his work for us, his demand as a hairdresser in a regional town in Czech republic has exploded (Torsten is fairly serious about become the best he can as a hairdresser). He is also flexible and very sexual with barely any inhibitions. At this point he is part of our 'Musketeers' team and will be part of a new reality series GD is planning to shoot around them.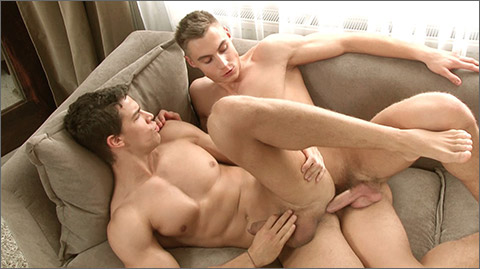 SUMMER SIZZLER with KRIS EVANS & TORSTEN ULLMAN
Every since we started doing the programming schedule for BelAmi's Summer of Love we've been looking forward to your reactions to this combination. Despite one being dark and the other fair, Kris and Torsten have a lot in common, although Kris obviously has a few years on the young Torsten. Great dicks, near perfect bodies and a hunger for sex.
   As with every week during our summer special, this is a flip flop scene with Kris topping an admiring Torsten in the first part and then the young contender taking his turn to fuck Kris in part 2. For those of you interested in seeing a bit more of Torsten when he first came to us, there is more with him in August and September editions of KinkyAngels.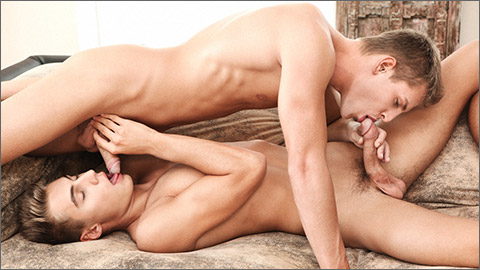 KINKY ANGELS ISSUE 35 – OF COURSE I LIKE YOU
The previous issue's photo-teaser of Harris and Torsten posed the question, "So you like me?" The palpable chemistry between the two made the answer obvious. This scene is the first of three introductory scenes for Torsten. The others are with Kevin and Joel.
BEL AMI
BEL AMI'S KINKY ANGELS