Hung Handsome Czech Gay Porn Star, Milan Sharp
Known Aliases: Mark Reeves, Mark Reevs, Eli (EastBoys)
Years Active: 2011 – 2015
BEL AMI INFO:
Eye Color: Blue-Grey
Zodiac: Leo
Dick Type: Average
Dick Size: 20
Hair Color: Brown light
Height: 169
Weight: 61
Milan, including his puzzling name ( which we inherited from another studio) came to us via a friend of a friend and was attractive right away with his ability to accommodate and take pleasure from the largest dicks, and even in multiple. Since working with him we have also come to realize that he is a nice and very well natured boy who speaks fluent English and Spanish as well. Milan works as a bus steward and likes to travel. So, be prepared to see Milan in a series of double penetration scenes in the future.

MILAN SHARPE GETS DP'D BY SCOTT REEVES & MARCO BILL
Milan Sharpe takes on Marco Bil and Scott Reeves in the first part of this double episode. Milan is quite a talented bottom so we chose to pair him up with2 of our more energetic tops. Since they both fuck him in turns in the first part we just have to wonder how part 2 is going to turn out.
   Most of you probably guessed after part 1 what was going to happen here. With both guys taking turns to Fuck Milan in the first installment, the logical conclusion to this was to have them both fuck him at the same time is part 2. Milan is one of only few models we have who will happily take on this task, and as always, we are happy to utilize his hidden talents.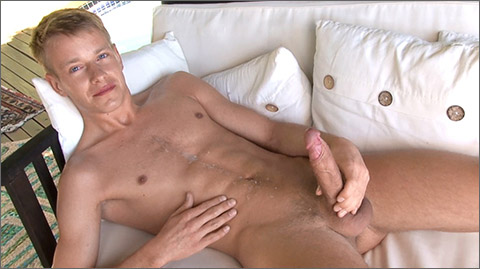 SOLO: MILAN SHARPE PHOTOSESSION VIDEOS
We usually refer to Milan as one of our regular guest stars, as he had worked and continues to work also for some other studios. Milan is blessed with a naturally lean build and impressive cock. This set of pictures was taken during our last visit to South Africa by Eliot Klien.
NIGHT SCENE with ZAC DEHAAN & MILAN SHARPE
MILAN SHARPE GETS DP'D BY SCOTT REEVES & MARCO BILL
TWO TOPS IN HIGH DEMAND
SOLO: MILAN SHARPE PHOTOSESSION VIDEOS
TWINK ANAL EXPLORATIONS!
DOUBLE-HEADED DILDO FUN GETS THESE BIG-DICKED BOYS WORKING EACH OTHER'S ASSHOLES!
JACE REED JOINS HIS SKIING BUDDIES FOR A BIG-DICKED THREESOME!
HOT HORNY TOP GIVES BLOND TWINK A REAL HARD BONE TO FUCK AROUND WITH
MILAN SHARP GETS HIS ASS FILLED WITH BIG BLACK COCK & OODLES OF BLACK SPUNK
HORNY CZECH TWINK PROVES HE'S GAME FOR SOME INTERRACIAL BARE DOUBLE-COCKED FUN
JOCKSTRAP FUN ANYONE? MILAN SHARP GETS SPORTY & HORNY, THEN FUCKED & CREAMED
HOT MORNING SEX SEES MILAN SHARP FUCKED RAW AROUND THE BED BY HIS HORNY BOYFRIEND!
SPIDERMAN RESCUES DICK-LOVIN' TWINK WITH A THICK SERVING OF HARD RAW COCK!
HOT & HORNY HEROES ENJOY A SPUNKY, RAW, BIG-DICKED SUPER-FUCK!
HERO-WORSHIP LEADS TO COCK-WORSHIP AS SPIDEY GETS TO FUCK HUNGRY TWINK ASS!
FIRST A DILDO, THEN MILAN SHARP'S RAW COCK. ALEX CANDY'S ASS KNOWS NO FUCKIN' LIMITS
SUPER-SUB MILAN SHARP GETS POUNDED LIKE A FUCK-DOLL BY HIS BIG-DICKED MATE
TWO BLOND ANGELS HAVE ONE DEVIL OF A TIME IN A SPUNK-SOAKED FLIP-FLOP FUCKATHON!
TWO HORNY STUDENTS FUCK THE JIZZ OUT OF EACH OTHER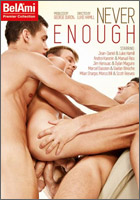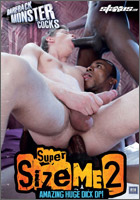 HUNGRY EYES (FIC-049)
NEVER ENOUGH
LUST FOR BOYS 2
DREAMBOYS EXTREME – STRAIGHT CZECH RENT BOYS 2
DIRTY RIDERS
UP FOR IT
WEB OF SPERM
BARE B&B
DIRTY GAMES
SUPER SIZE ME! 2
SUPER SIZE ME! 3
SUPER SIZE ME! 5
DADS FUCK LADS
MORE
RAW SCHOOL SCANDAL
CHILL OUT
FIRE IN THE HOLE
PAINT IT BAREBACK
SYMPHONY 69
COCKOUT / TWINK WRESTLE MANIA
FANTASY FOOTBALL
SNOW PATROL
MAXXXED OUT
YOUNG & COCKY TWINKS
SACRÉ DÉFONCE