Polish / British Twink Gay Porn Star, Kamyk Walker
Known Aliases: Kamyk Rybak, Kamyk Walken, Steamy
Years Active: 2013 – 2016
TWITTER @KamykWalker
STAXUS INFO:
Kamyk is Polish. He moved to England 2 years ago and spoke no English when he arrived. He lives in London and loves to go clubbing and explore the city. He has his own Facebook page with over 27000 fans and he is very popular in Poland. His dream is to become one of the top models in Europe!
Date of birth: 10th April 1991
Height: 5.6 feet / 170 cm
Cock size: 6.5 inches / 16.5 cm
Ethnicity: Polish
Role: Versatile
Interesting Fact:
Kamyk has a huge love for Hello Kitty and his idol is Brent Corrigan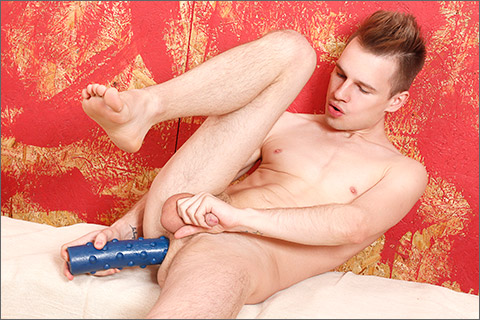 TWINK ASS PLAY
Sweet sexy young Kamyk Walker joins the shed and it's a good thing too! His pale smooth skin and horny appetite belie the innocent look on his cute face. He strips off within minutes to show us his sweet pink ass and quickly fills it with giant dildos as thick as his own arm! This is one talented young twink who truly knows just how much his ass can take but doesn't't shy away from working it sider each time!! This is proven with the massively thick pink dildo he chooses to work inside him next, not even going slowly, once he pushes it past his ring it's a fast pumping as he jerks himself off whilst fucking his ass hard, pulling back and forth over the rubber and pulling it all the way just to sit down on it all over again and bounce incessantly – a true pro twink who loves ass stretching action!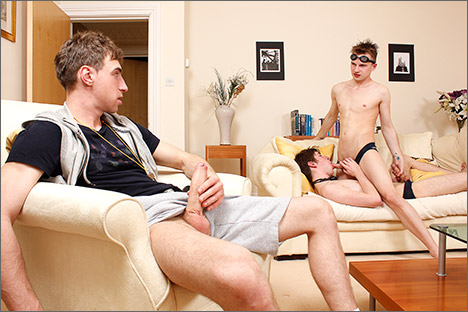 SWIMBOY
SCENE 1 – SWIMBOY THREESOME: Kayden Gray, Jeremy Chris, Kamyk Walker
Super hung coach Kayden Gray has a focus that can never be broken, especially when it concerns two of his young charges in the form of Kamyk Walker and Jeremy Chris. Watching the two boys making out on the sofa next to him, dressed for the pool but getting their exercise in a much more entertaining way! As dark haired Jeremy and blond boy Kamyk start to get into it, Kayden takes over and fits between them, his giant dick swinging in front of them, as big as their arms and the greed in their eyes is easily visible! Both sucking on it and taking it in turns to stretch their throats, Kamyk is the slim young fucker to get the real treat, Jeremy opening up his hole with his hot tongue and juicy dick first, fucking him as Kamyk slurps down Kayden's shaft. Once nicely open and loose, Kayden takes his turn on Kamyk, turning him over so we can see his smooth pale skinned body getting fucked hard and deep, ready for the cum covering it's about to get!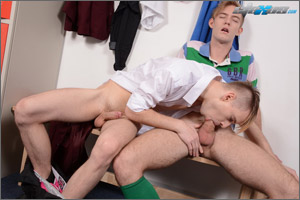 TWO HORNY BLONDS ENJOY A BAREBACK LOCKER-ROOM FLIP-FLOP FUCK WITH OODLES OF HOT JIZZ!
Playing sport can really take it out of you, but the ever-gorgeous Jaxon Radoc is always assured of a warm welcome back in the changing rooms – not least of all from Kamyk Walker, whose appetite for cock is always second to none! A point that's underlined in this ball-bustin' escapade, when Walker immediately falls to his knees so that he can start rigorously slurping on the thick meaty dick that pops out of the Aussie demigod's jocks!
   What follows is an almost textbook display of full-on cock-worship, with the young Polish lad deep-throating his school-mate's knob right down to the fuzz; before Radoc promptly returns the favour, albeit maybe a tad less enthusiastically. That, of course, is a totally forgivable misdemeanour given Radoc's nigh-on untouchable porn status; but what (if anything) he fails to deliver in the oral stakes he more than makes up for when he first rims his buddy's ass-hole and then follows on by thrusting his ramrod deep inside!
   Clearly unwilling to be outdone, however, Walker promptly pushes the tempo of the scene up even further by flip-flopping onto Radoc's fuck-hole – even to the point where he's banging away from underneath whilst simultaneously giving head. But as dexterous as such antics may be, it seems only right and proper that the coupling reaches its conclusion with one last switchover – Radoc topping Walker's ass a second time, before both lads spew the pent-up contents of their balls in all directions for a cum-drenched finale!
Tags: Uncut cocks, Twinks (18+), High Definition, Rimming, Locker room, Deep throat, Blond haired, Bareback
BULLDOG PIT
STAXUS
EUROCREME
EUROBOY XXX
HARD BRIT LADS
CLICK HERE TO GO TO HIS STAXUS DETAILS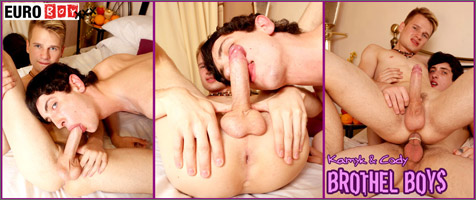 BROTHEL BOYS – KAMYK WALKER & CODY REED
TWO HORNY BLONDS ENJOY A BAREBACK LOCKER-ROOM FLIP-FLOP FUCK WITH OODLES OF HOT JIZZ!
TERRIFIC OUTDOOR THREESOME AS HORNY RUNNING TRIO TAKE TURNS TO TAKE IT UP THE ASS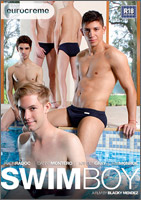 SWIMBOY
   SCENE 1 – SWIMBOY THREESOME: Kayden Gray, Jeremy Chris, Kamyk Walker
   SCENE 2 – SOGGY BISCUIT ORGY!: Jeremy Chris, Kamyk Walker, Kimi Monroe, Danny Montero, Jaxon Radoc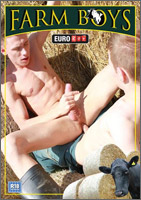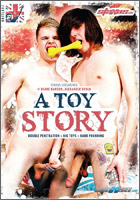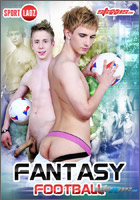 FARM BOYS
DOUBLE TROUBLE
BROTHEL BOYS
WEB OF SPERM
UP FOR IT
LIGHTS OUT
Y NOT
SPECIAL BREW
OFFICE DELIVERIES
HOODIE SLUTS
A TOY STORY
RAW SCHOOL SCANDAL
SHORE LEAVE
PAINT IT BAREBACK
FIRE IN THE HOLE
HANGIN'
SNOW PATROL
PLAY TO WIN
FANTASY FOOTBALL
BALLERINO