Sexy Brazilian Gay Porn Star, Jonathan Miranda
Known Aliases:
Years Active: 2016 – 2017
TIM TALES INFO:
Jonathan is a Brazilian bomb! There is something so unique about this guy. Not only is he passionate and smart, he has this body language to die for. Jonathan is an architecture student from Sao Paulo. I first met him in Barcelona and the moment I saw him ride a cock, I realised how gifted he is. Jonathan is a phenomenal bottom with a perfect bubble ass but also a great top. Sensuality at it´s highest boiling point.
Country of birth: Brazil
Height: 5'11" (181 cm)
Weight: 174 lbs (79 kg)
Cock: 7″ uncut (18 cm)
Position: Bottom and Top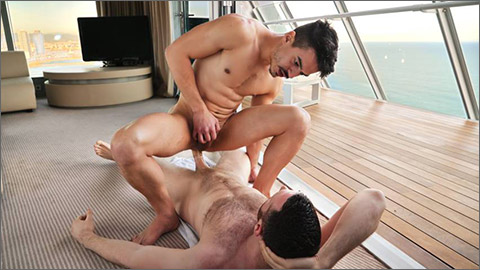 TIM KRUGER FUCKS JONATHAN MIRANDA
Our sexy architecture student Jonathan Miranda climbs Tim's massive tower. Jonathan was looking forward to ride that famous cock. Literally fucked at new heights 🙂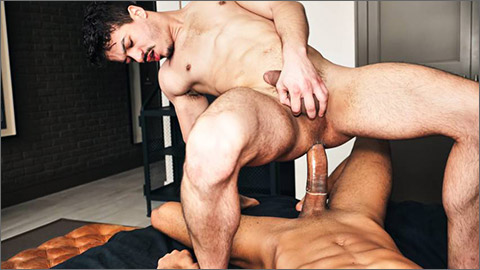 CAIO VEYRON FUCKS JONATHAN MIRANDA
Timtales is celebrating Carnival this weekend with two epic Brazilians. Timtales Exclusives Caio Veyron and Jonathan Miranda are a perfect fit. Caio was hungry for a hole that day and he took ownership of Jonathan's wide ass. He fucked Jonathan so hard that the condom broke three times (seriously). It's a scene between passion and anger that will leave you drenched in cum just like the lucky Jonathan.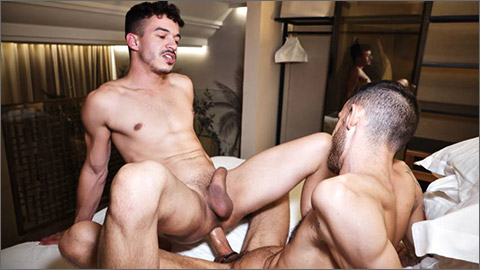 RODOLFO FUCKS JONATHAN MIRANDA
You wanted chemistry, well here's an explosion. These two can't get enough of each other. Rodolfo who was meeting Jonathan for the first couldn't simply fuck him, no, he had to make love to him. They were so in sync, it's like they never noticed me filming!
   It's a perfect scene to introduce Timtales' newest family member Jonathan Miranda. A Brazilian architecture student that embodies sensuality and passion like no one. Watch him ride and take Rodolfo raw cock with such emotions. I'm sure you'll get overwhelmed, just like Rodolfo did 🙂