Sexy, hairy hottie Rogan Richards is meet smooth, muscular doctor - PQ Leer, whose wandering hands would have him struck off anywhere in the civilised world - but not here. The doctor inspects Rogan's tight foreskin and deciding a bit of spit would loosen it up - he goes the extra mile. Our Doc slurps on that juicy, uncut, joint, deep throating it as far as he can, until hunky Rogan is rock hard, and then the sexy doctor spreads and begs for that uncut tool deep into his hot, fuck-hole. Rogan pumps the lads arse, stuffing him full of dark meat. The camera gets in good and close to see the Docs tight hole ripple and spread around the cock, until Rogan's is up to his nuts and up to the Doc's guts.
THIS PREVIEW CONTAINS ADULT SEXUAL CONTENT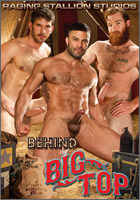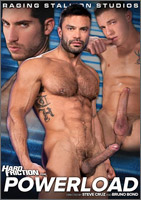 Raging Stallion:
BEHIND THE BIG TOP

SCENE 1: Rogan Richards & Leo Domenico fuck/spit-roast Logan Vaughn
POWERLOAD

SCENE 1: Rogan Richards fucks Trenton Ducati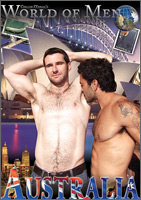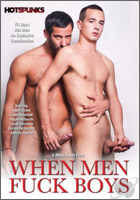 Collin O'Neal's World of Men:
AUSTRALIA
EuroCreme / Hot Spunks:
WHEN MEN FUCK BOYS
SCENE 1: Rogan Richards fucks Jesse Jackman
Tattooed muscle man Rogan Richards tries to pull his usual bait-and-switch scam. Things don't look good, but thankfully he has henchmen Jesse Jackman to take his aggression out on. He pulls the stud in by the belt, kissing him as their beards graze. Rogan buries his face in Jesse's hairy salt-and-pepper chest, then offers his big uncut cock. Jesse spits on it, Rogan whipping it on the sucker's massive chest. He fucks Jesse's face, spit dripping from his shaft as his tight balls get worked. He fucks Jesse's face again, making him gasp for breath. Rogan sucks the stud back, reaching up to grab his pecs. He eats him out and grinds on the bottom's ass, fucking him from behind as Jesse's eyes roll up. Rogan's tight balls slam his ass, Jesse then sitting on him as his own boner bounces. Jesse gyrates down deep, Rogan reaching around and rubbing the bottom's bod as they fuck. Jesse gets on his back for more, his pubes soon covered in cum.
THIS PREVIEW CONTAINS ADULT SEXUAL CONTENT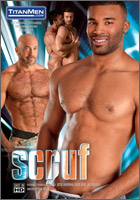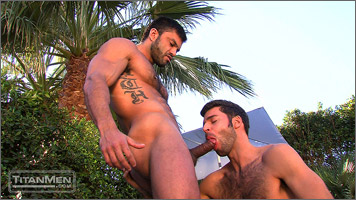 SCRUF / SCRUFFY

SCENE 2: Rogan Richards fucks Dario Beck
Online Film Presentations: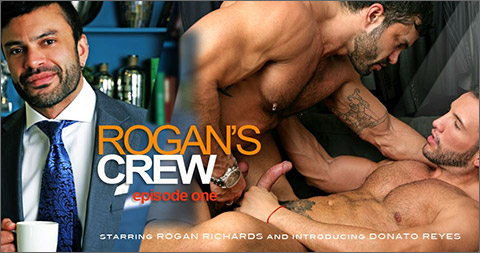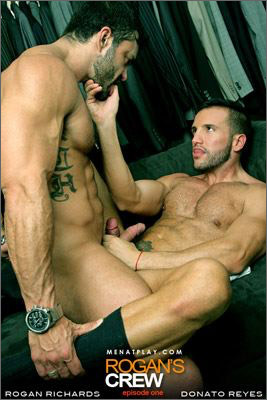 Men At Play online:
ROGAN'S CREW: EPISODE 1
ROGAN'S CREW EPISODE 2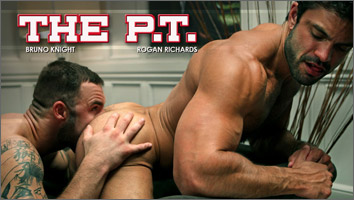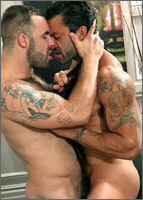 THE P.T.

THE P.T.
INTRODUCING ROGAN RICHARDS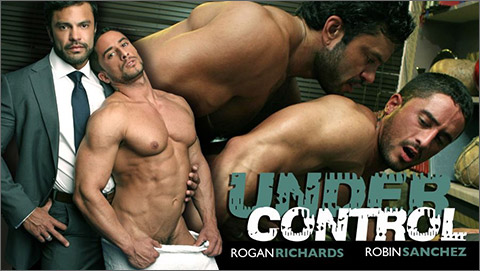 UNDER CONTROL
RUFDUP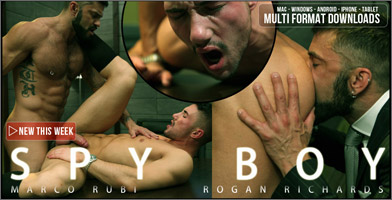 SPY BOY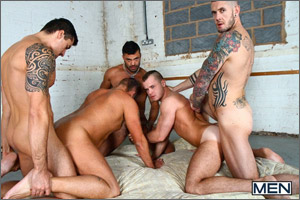 Men.com / Men of UK online:
YOU'VE BEEN CAUGHT
BREAKING EM IN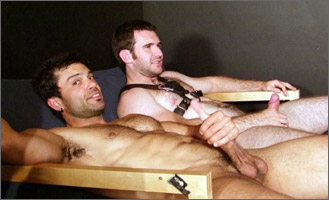 World of Men online:
ROGAN FUCKS JOSH HARRIS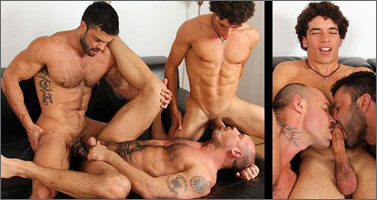 Jake Cruise / Cock Sure Men:
JAKE DECKARD, ROGAN RICHARDS & AUSTIN MERRICK