Online Film Presentations: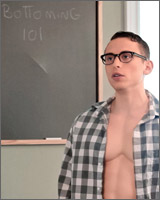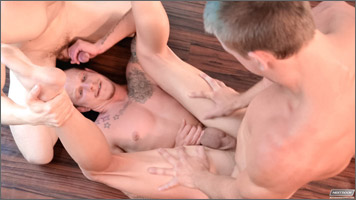 BOTTOMING 101
Fresh from their instructive class, Austin Storm, Dante Martin and Jaxon Colt are eager to put what they've learned to practice. Jaxon is a little unsure, but Austin and Dante are very studious when it comes to this sort of thing. Dante runs through his instructor's check list, and Jaxon disappears into the restroom to douche while Austin and Dante move on to some advanced techniques, disrobing each other and beginning to grope at each other. Interrupted by Jaxon coming out of the stall, Austin and Dante shift their focus to Jaxon's instruction. Sitting him on a chair, they both finish undressing, their cocks now at perfect chin level for Jaxon to 'double major'. With a dick in each hand, Jaxon pulls them closer and begins to nibble on the head of each, mashing the heads together and tonguing them with a teasing hesitancy. Dante grabs the lube and bends Jaxon over the table, moistening him up as Austin grabs a dildo off the desk and begins to work it in. Jaxon moans from the penetration as Austin rams him with the dildo, but Jaxon, now adjusted and more comfortable, wants the real thing. So Austin and Dante flip him over on top of the desk and take turns pumping him full of hot hard cock. Dante pounds him as Austin slaps his cock against Jaxon's chest, then they all move down to the floor as Austin takes his turn, before both guys shower Jaxon with a bucketful of cum that coats Jaxon's face and sends him rushing with new found excitement, causing him to spray his own load all over his stomach. Teacher would be so proud!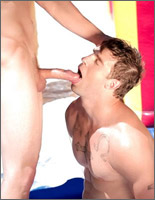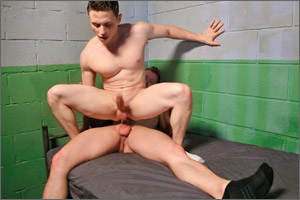 Next Door Buddies:
THE NAKED CHALLENGE
BLUE STEEL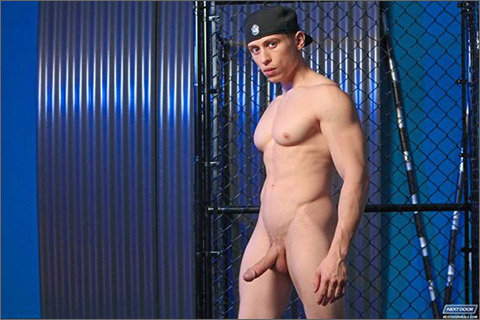 Next Door Male:
DANTE MARTIN SOLO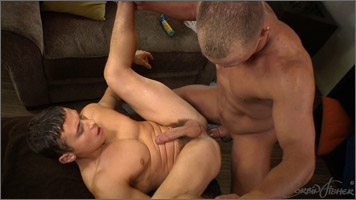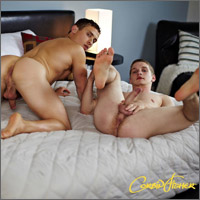 Corbin Fisher / Amateur College Men:
CHASE FUCKS CARSON
CARSON CUMS IN HARLEY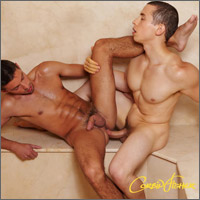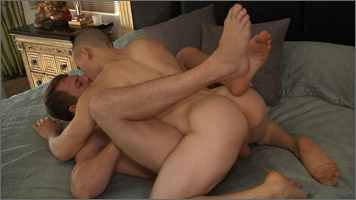 CARSON SHOWERS DOUG WITH CUM
CARSON BONES PHILIP
CARSON POUNDS JON
CARSON SWINGS HIS BAT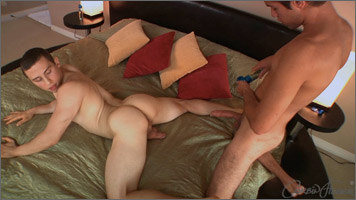 ZEB CUMS ON CARSON
Zeb shoves his cock in faster, kissing Carson as he sinks down onto the bed. "Yeah, fuck me," Carson says. Zeb slams it into his ass, even as Carson's bubble butt rises up to meet every thrust!
Carson flips over onto his back. Zeb drives his cock back in and strokes Carson's dick. Zeb pounds an insanely huge load out of Carson. Cum sprays all over Carson's abs and chest, even up to his neck! The cum just keeps pumping out.
Zeb pulls his cock out and blasts his load on top of Carson, drenching him in hot cum!