Raging Stallion: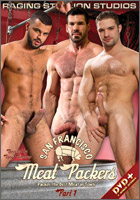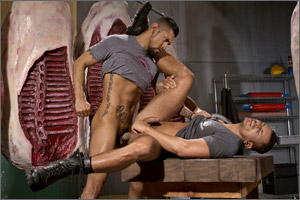 SAN FRANCISCO MEAT PACKERS - PART 1
SCENE 1: Boomer Banks tops Angelo Marconi
Free-ranging and ass-fed. That sums up the salami of Boomer Banks. He's slapping it on the palm of his hand, watching it grow, knowing that Angelo Marconi is lurking behind one of the hanging slabs of beef in the meat locker where they work. Angelo emerges with his mouth open. First, a helping of tongue, then he's ready for a different serving of meat. Boomer's massive sausage is but a single swallow for Angelo's skilled throat. Angelo's balls are trussed in rawhide and his prime rump is ready to eat. His fingers and Boomer's tongue compete for space in the tight chute, and Boomer whets his appetite by licking the ass juice off Angelo's fingers. Angelo has no problem accommodating such a massive slab of meat and his cock thickens perceptibly. He grabs onto an overhead meat hook to stabilize himself as Boomer slams into him, tenderizing his hole. Thick streams of cum cement their spent bodies in a seal of approval.
THIS PREVIEW CONTAINS ADULT SEXUAL CONTENT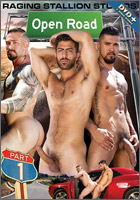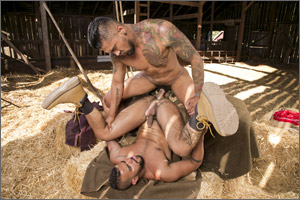 OPEN ROAD - PART 1

SCENE 4: Boomer Banks fucks Tony Orion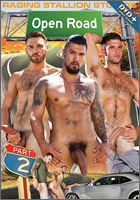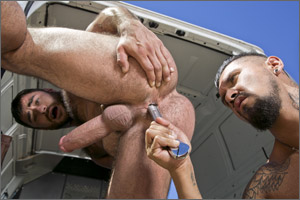 OPEN ROAD - PART 2

SCENE 1: Boomer Banks fucks Mike Dozer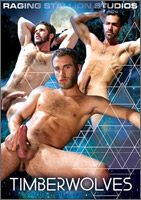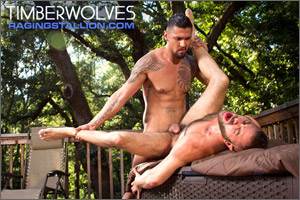 TIMBERWOLVES

SCENE 1: Boomer Banks fucks Marcus Isaacs
Raging Stallion / Monster Bang: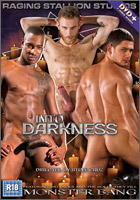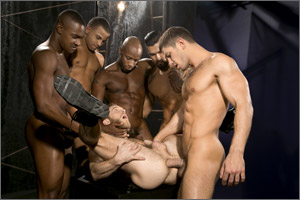 INTO DARKNESS

SCENE 1: Shawn Wolfe, Boomer Banks, Trelino, Tyson Tyler & Dato Foland
SCENE 3: Race Cooper, Shawn Wolfe, Boomer Banks, Trelino, Tyson Tyler & Dato Foland
SCENE 5: Shawn Wolfe & Boomer Banks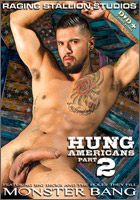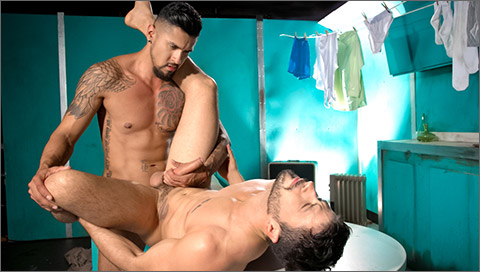 HUNG AMERICANS - PART 2

SCENE 4: Boomer Banks fucks Ray Han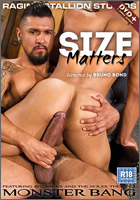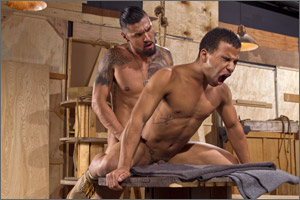 SIZE MATTERS

SCENE 1: Boomer Banks fucks Trelino
Raging Stallion / Hard Friction: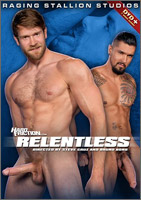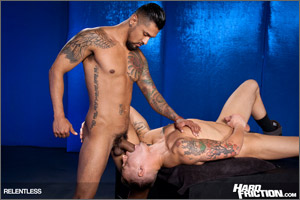 RELENTLESS

SCENE 2: Boomer Banks fucks James Ryder
Raging Stallion / Fetish Force: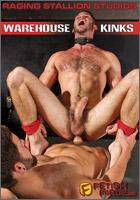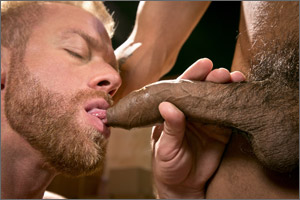 WAREHOUSE KINKS

SCENE 4: Boomer Banks abuses and fucks Christopher Daniels