Premium Gallery & Content Sites:
Extensive variety of Galleries from the 80s to present. One of the Premier "Gallery Sites" on the web. Has serveral other add-ons, such as Chi Chi LaRue's "Live & Raw" for members. Merges all the Galleries of Men, Freshmen, [2] and Unzipped magazines.


Extensive Galleries featuring the Men and Videos. Also the first place to see the new men.
Videos on demand, and exclusive Web Only content.


On-Line Shop & Members Galleries. Includes exclusive Casting Couch / Audition sessions and "Boyfriend Material" web only performances in members area. Members also get additional discounts for Studio 2000 product and a bonus DVD monthly.


Massive Galleries, Web-Only Solos and Duos. In the Dungeon... the nastier side of Hot House and Club Inferno Films on-line for viewing.
Studio Links:
Gallery / Media Sites: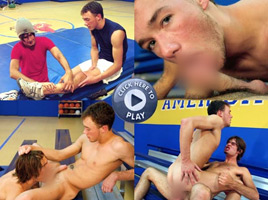 On-Line studios of director Jim Steele. On-Line Streaming Media and Galleries of Solos and the Men together.

Young smooth Men in solos and duos. Both Streaming and Downloadable media and Photo Galleries.
Part of RAGING STALLION network of Websites.
other Sites of interest:

MYSPACE PROFILE: myspace.com/kirkcummings