Sexy Daddy Pierced cock Hairy Handsome American Gay Porn SuperStar, Zak Spears
Known Aliases / aka:
Years Active: 1993 – 2009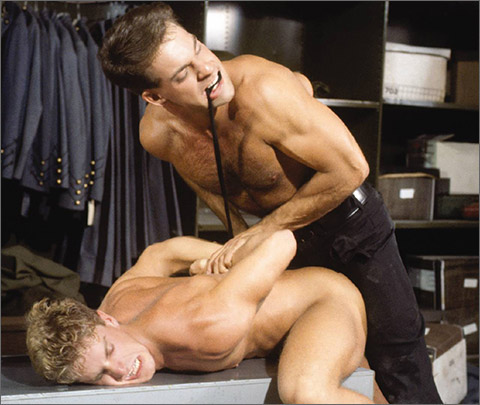 THE ABDUCTION – REDEMPTION: Zak Spears & Jesse Tyler flip-fuck
The commandos raid the Legion headquarters, easily overpowering the guards to get to the secret box that contains all the incriminating photos of the Legion's operations. Blond Jesse Tyler struggles with Zak over the box, and Zak spanks his smooth and creamy buns before invading his enemy's territory. Underdog Jesse never quits, and soon turns the tables on Zak, gets the box and triumphs for good.

ZAK ATTACK: Zak Spears fucks, fists and dildo-fucks Thom Barron
Experience an intense session of sucking, fucking, and ass-play featuring Zak Spears and returning Falcon man Thom Barron. These two talented players get down to some serious sexual play and Zak knows just what it takes to satisfy Thom's hungry and eager desire.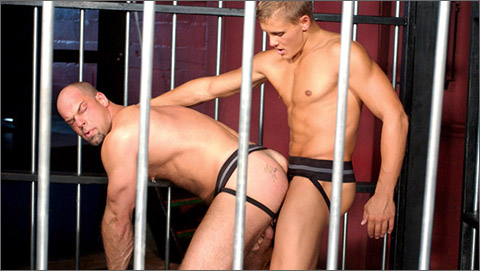 ZAK ATTACK: Brad Patton fucks Zak Spears
Witness the incredibly hung Brad Patton's first amazing leather scene as he submits Zak's greedy affections and expert skills. The erotic interplay is intense as these demanding studs work themselves to the edge of satiation and into release.

HOUSE RULES: Zak Spears and Scott Baldwin
Zak Spears has his way with athletic dream boat Scott Baldwin outdoors on a patio by trading blow jobs and 69 upside-down with Scott being upended as he slurps on his cock. Both deliver big loads, and perform with grace and fervor.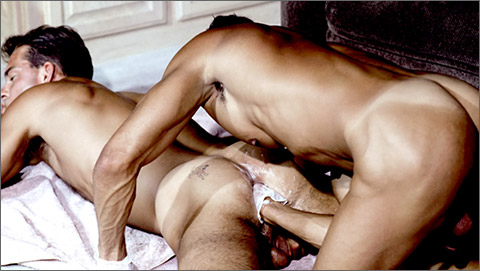 SUMMER FEVER: Brad Stone fucks dildo-ducks and fists Zak Spears
Baking in the hot afternoon sun, Zak Spears looks over and eyes the scrumptious Brad Stone making him fantasize about what could be. His delirium fleshes out with the two studs quickly losing themselves in the glory of each other's flesh, drowning in muscular pecs and big thick cocks. There is so much to gobble up that neither man is left wanting. Zak's ass is twitching for attention and Brad happily licks and fucks the hole, before ramming a gloved fist and greased dildo up the hairy channel.
FALCON STUDIOS
CHANNEL 1 / RASCAL
ALL WORLDS VIDEO
CATALINA VIDEO
RAGING STALLION FETISH FORCE
HOT HOUSE ENTERTAINMENT