Rock Hard Blond Randy Blue Gay Porn Star, Zack Norris
Years Active: 2015
RANDY BLUE INFO:
If you felt that there has not been a blonde twink with perfect abs and smooth skin and blue eyes and a chiseled jaw and a rock hard dick in your life, then thank god you stopped by to take in the hotness that is Zack Morris. Zack is very shy. But his body is so stunning, you can easily forgive his quiet demeanor. And when this boy gets naked and starts to fuck, he comes to life. He is a gold star gay and has never done anything with another woman. He considers himself versatile and I must say that I cannot wait to see more of this future gay porn star as he works his way through the men of Randy Blue.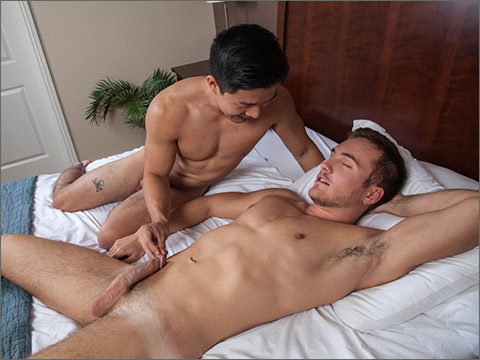 COOPER DANG DARES ZACK NORRIS TO BAREBACK HIM
Both Cooper and Zack are both very shy. So I decided to give them a cocktail to loosen them up. They decided to break the ice by playing an innocent game of truth or dare. After some fun with ice cubes and tickling, Zack pulled Cooper close to him and they started to kiss. Kissing turned to sucking cock. Sucking cock turned into rimming. And once Cooper had his hole nice and wet, Zack simply had to slip it in. Watch as Zack tops for the first time at Randy Blue. Cooper loves taking every inch of this hot blonde adonis. Finally Cooper begs for his cum, and Zack pumps a load deep inside of him. I wish all games of truth or dare ended in a cream pie.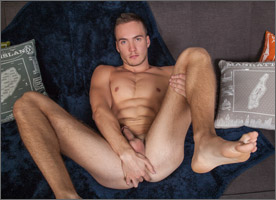 ZACK NORRIS PREPARES FOR HIS BAREBACK DEBUT
When Zack walked in, my fucking jaw dropped to the floor. This guy was absolutely stunning. Young and smooth, I had him pegged as a hot blonde haired blue eyed twink, but as soon as he took his shirt off, I was staring into his rock hard six pack and some massive pecs. This guy is fucking ripped. He was very quiet and shy, but he soon loosened up as he took off more and more clothes. Zack identifies as a gold star gay, and loves to both bottom and top. He starts off his solo by getting naked and showing off his hard rigid cock. Then he bends over and shows off his pink hole. He slides a finger in. It has him so turned on he flips over and nuts all over himself. He is excited as fuck to do more.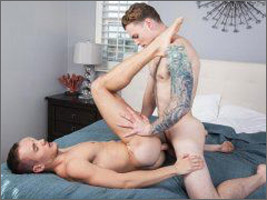 GAY STUD ZACK NORRIS GETS FUCKED RAW BY ZANE PORTER
ZACK NORRIS PREPARES FOR HIS BAREBACK DEBUT
RANDY BLUE LIVE CHAT & PRIVATE SHOWS
CLICK HERE TO GO TO HIS RANDY BLUE DETAILS