Czech Twink Gay Porn Star, Yuri Adamov / Dima Novakov
Years Active: 2014 – 2015
STAXUS INFO:
Yuri loves flowers and going for walks with his dog. Yuri speaks Czech and Russian, he loves cars, travelling, photography, cycling, and he likes to go to the gym.
Date of birth: 14th July 1994
Height: 5'10" / 178 cm
Cock size: 6.7″ / 17 cm
Ethnicity: Russian
Role: Bottom
Interesting Fact:
Yuri's biggest fantasy would be to have a hot threesome at the beach.


TWINKS IN HEAT: CUTE YURI GETS HIS ARSE BANGED & CREAMED, THEN TAKES THE PISS!
If cheeky-chappy Pyotr Tomek was hoping for a quiet time in the sauna then his dreams are very firmly shattered the moment that Yuri Adamov sits down next to him! After all, we all know what Adamov is like when he thinks he has the chance of enjoying some hard, uncut cock; and the sight of Tomek in nothing more than a towel, his naked, tanned skin sweating in the heat, is enough to get the young, eager bottom into quite a heated frenzy! Fortunately for all concerned, there's a pool nearby to enable both lads to let off a little steam; but it's only the briefest of respites, and before you know it they've headed off to make the most of a nearby sofa in order to give each other deep, sensuous blow-jobs.
   Of course, just watching these two beauties as they 69 each other could get most fans creaming off right there and then; but proceedings only intensify still further when Adamov finally succumbs to all temptation and plonks his arse down on Tomek's thick, rigid love-stick! Needless to say, this cute little slut is soon riding away like a consummate professional, his own dick standing proud as he does so; but, after unsaddling to give his buddy another good sucking, his performance becomes a lot more guttural when Tomek begins to pound him from behind.
   What's more, the volume increases still further when he's banged from above – his arse stuck up in the air, enabling him to jizz into his own face whilst Tomek first whitewashes his hole and then sticks his sticky, gooey cock deep inside! The sight of Adamov being pissed on at the end simply serves as the cherry on the cake in a scene that's pretty much a born classic!
STAXUS
WILLIAM HIGGINS
STR8HELL
MILE HIGH MEDIA / MALE REALITY
CLICK HERE TO GO TO HIS STAXUS DETAILS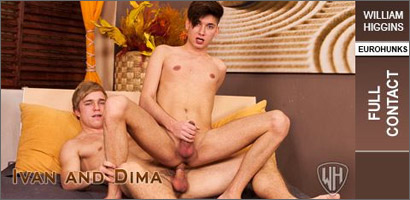 FULL CONTACT: IVAN MRAZ & DIMA NOVAKOV – SCREEN TEST
CUTE YURI GETS HIS ARSE BANGED & CREAMED, THEN TAKES THE PISS!
HORNED-UP YURI ADAMOV TAKES ON AN INTERRACIAL DOUBLE-DICKING!
PRIESTLY THREESOME RESULTS IN A NO-HOLDS-BARRED SUCK & FUCK-FEST… PLUS A RAW DOUBLE-PENETRATION!
FLIP-FLOPPING FUCKERS ABANDON THEIR PRAYERS TO EXPERIENCE SOME RAW DICK UP THEIR ASS!
HORNY SOCCER BUDDIES KICK OFF WITH A SPUNKY FLIP-FLOP FUCK!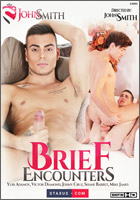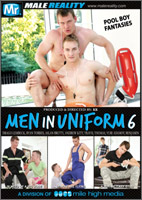 TWINKS DESTROYED
TWINKS DESTROYED 4
SUPER SIZE ME! 9
PISS WHORES
BRIEF ENCOUNTERS
DREAMS CAN CUM TRUE
RAW GRAVEDIGGER
RAW RESPONSE
RAW SCORE
BLACK PISTE
IN THE ASS OF THE FATHER
POLICE PROWLERS
SCARED STIFF
TICKETS PLEASE!
TWINKS IN HEAT
WORLD CUP WANKERS
SKATE OFF
DIVE IN
DUNGEON DREAMS
DUNGEON DREAMS 2
EASY RIDERS
STAND TO ATTENTION
MEN IN UNIFORM 6
MY BOYFRIEND IS GAY 12