ChaosMen Amateur Guy, Ulysses
Years Active: 2015 – 2016
BRIAN OCKERT / CHAOS MEN INFO:
Start Age: 23
Debuted: October 12, 2015
Height: 5'9″
Weight: 165 lbs
Cock: 7.5″ uncut
Ulysses is another hot Cuban guy! I am on a roll on them this October!
   He had some gay friends who told him he should come do video work, and he was totally down for it. It is something that he had put his mind to, and he was going to be all in. As you will see next week, during his Edge video with Vander, he totally brought his 'A' game to the shoot.
   Ulysses has a great dynamic personality. Easy to talk to, and fun to be around. A very engaging and positive type of guy.
   His body is amazing and his trimmed body hair really works for him. After a bad motorcycle accident, he spent months in physical therapy, then worked really hard at getting in shape again. His work definitely paid off!
   He does identify as straight, and watched straight porn the entire time he was here, but I am left wondering if he is more Bi than straight. We shall see. My 'gaydar' or 'bidar' is going off.
   He sure knew what to do for his solo. He works that cameras like a pro! Some of the best ass gyrating I have seen!
   His cum shot is awesome! Very sensual, and his load flies out in every direction like a sprinkler head!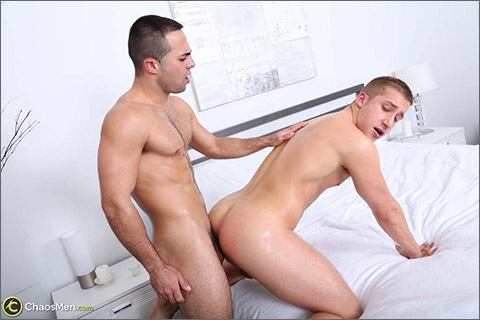 PURE: RYLAN & ULYSSES
I knew Rylan could do passion, while Ulysses certainly has proven he is a passionate performer. That sexual energy is the key ingredient to a Pure video, so for Rylan's inaugural raw scene, I knew they could pull it off.
   Rylan was super eager to work with Ulysses. The nerves he had before doing his solo and serviced video were totally gone this time out.
   Both guys are charged-up and trying to out passion the other. Ulysses cums twice, the first time while Rylan is fucking his face and sucking on his cock!
   Rylan was not sure he could stay hard enough to top, so he opted to bottom his first time out. Ulysses was a little relieved he would be only be topping after he realized how thick and long Rylan's cock was! If you have been waiting to see Rylan's cock plunging in a dude's hole, just wait for his next video. After this video he got a lot more confident and will be a totally versatile player.
   This is a top notch Pure video, with lots of body, cock, and ass worship!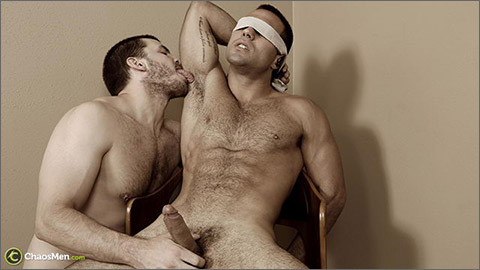 EDGE: ULYSSES & VANDER
I hope you will be as impressed with Ulysses as I am!
   I mentioned last week that he was going to dive headfirst into doing gay video work. Because he said he would push his limits, I figured an Edge video would work.
   Boy did he ever push his limits!
   Vander got him all hard and in the zone, and they just went at it during the fantasy sequences. I had such good footage of the two of them that they ended up being 3-4 rather large chunks of time.
   Ulysses not only kissed, but cum kissed! He rimmed like he was hungry for Vander's hole, while also trying his best to fit Vander's cock in his mouth! He was fantastic!
   You will love his energy, and he is already eager to get back and do more. He was euphoric after the shoot, so who knows where this guy will land on the sexuality spectrum! Can't wait to get him back!