Czech Bel Ami William Higgins Gay Porn Star, Tomas Berger / Gregg Meyjes
Years Active: 2013 – 2017
BEL AMI INFO:
We wonder what to say about Gregg Meyjes except that he is a very quiet and reserved boy who originally shot some scenes for another studio, so we decided to test him out also on BelAmiOnline. As for GD, he does not think Gregg is a keeper, but since customers seemed to like him so much, we put him on contract for a year and then will probably keep working with him afterwards on a non-exclusive basis.
Eye Color: Brown
Hair Color: Brown
Zodiac: Virgo
Dick Type: Average
Dick Size: 18.5
Height: 179
Weight: 65
WILLIAM HIGGINS INFO:
Model Name: Tomas Berger
Age: 19
Home Town: Prague
Height: 179cm/5'10"
Weight: 66kg/145.2lb
Foot Size: EU43/US8.7/UK8.2
Penis Size: 18cm/7.09″
Profession/Student of: High School
Hobbies: Sport
Favorite Sports: Swimming
Active Sports: Fitness
Movie/Music/Sport Stars: Chris Noth
Visited Coutries: Germany
Want to Visit Coutries: USA
Dream of My Life: Travel the world!
Zodiac Sign: Virgo (August 23 – September 22)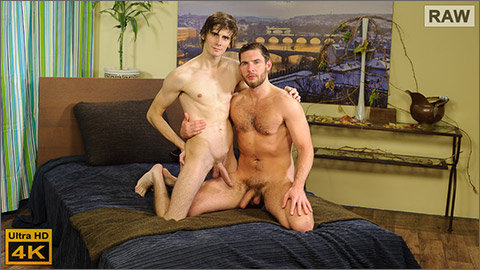 CHERRY BUSTING: ADAM ZRZEK & TOMAS BERGER
Str8 guy Tomas Berger is paired with Adam Zrzek for a cherry busting. But not only that we get a flip-flop too. It is Adam who is getting his cherry busted and the guys are quickly naked and rock hard. Adam's massive cock is first up for some hot sucking. Tomas' mouth wraps tight around the big cock and he sucks voraciously. Adam is on his knees with Tomas' head working on that huge cock. he licks the shaft as well as he sucks. Adam reaches over and wanks Tomas too, encouraging him to suck harder. Then Tomas wanks himself as his mouth keeps working on Adam's dick. Then Tomas sits and leans back for Adam to return the favor. His mouth and hand works on that dick. They keep kissing each other too as they wank and suck. Taking turns on sucking Tomas also rubs Adam's hole, his finger probing it. Adam raises his legs for Tomas to rim his hairy hole. Then Tomas shoves his big, hard, cock into that hot hole. It goes in deep and Tomas starts to fuck. Tomas fucks deep into the hot, hairy, hole. Then it is all change as Tomas lays back legs spread as Adam's huge pole enters his tight ass. That big cock stretches the hole and fucks deep inside. Tomas wanks himself as as Adam pounds his tight hole. Tomas then sits on Adam's big dick and rides up and down on it. He continues to wank himself as he feels that tock hard dick deep in his ass. Adam fucks up into that ass. Then Tomas rides it some more, taking the whole dick all the way in his ass. As he takes the cock Tomas dumps his hot cum. Adam's cock comes out of the ass and Tomas wanks it hard and fast until it shoots the creamy load as well. The cum just keeps coming as Tomas wanks on that massive pole. Then they go off to the shower to clean up.

WANK PARTY #90
In Wank Party #90 we have 4 horny str8 guys, Tom Vojak, Tomas Berger, Filp Onalek and Karel Polak. Part one sees Karel and Tomas relaxing as they wait for the other to arrive. Then Tom and Filip come in and join them and they discuss what to do, and it doesn't take long to decide as Tom starts to kiss Tomas and Filip does the same with karel. They quickly all are bare-chested as they continue to kiss and fondle each other. Filip opens Karel's jeans as Tom pulls out his own massive cock, removing his pants in the process. That cock is rock hard and Tomas is quickly suicking it as Karel takes off his jeans. Filip goes down on Karel's cock as Tomas keeps sucking Tom. Karel fucks his cock into Filip's mouth as the lips are wrapped tight around it. Tomas works hard on Tom's big cock, taking time out to kiss him too. Then Karel takes a turn on Tom's dick as Filip moves up to kiss him. Tomas takes his cock out too and starts to wank it as he returns to sucking Tom. Filip sucks Karel some more and Karel takes turns with Tomas on Tom's cock. Filip and Tomas get fully naked so that their dicks can get some mouth action. Karel sucks Filip as Tom goes down on Tomas. Karel licks up and down Filip's dick and wanks himself as he sucks. Tom's mouth wraps tight around Tomas' dick sucking it hard. Tomas moves over and sucks Filip's cock before making way for Tom to do the same. They all keep changing to suck each other Tom and Karel both licking at Filips throbbing cock. Then Filip moves onto his knees and Karel laps at his tight hole. Tom wanks Filip and kisses him while his own dick is being sucked by Tomas. Karel soon shoves his finger into Filip's hot hole and then goes back to rimming it, getting it ready for more action.

ANTONY LORCA & GREGG MEYJES
Over the time that we have been working with Gregg (his first scene is from March 2014) his scenes have consistently rated highly amongst BelAmi fans.
   Today we have Gregg back in a scene with dark haired and handsome Antony Lorca.
   We start the scene with Antony finishing off his set of 1000 sit-ups (and given that body, I'm inclined to believe him) when his strenuous exertions attract the attention of Gregg, who has a much better idea of how to continue the work out.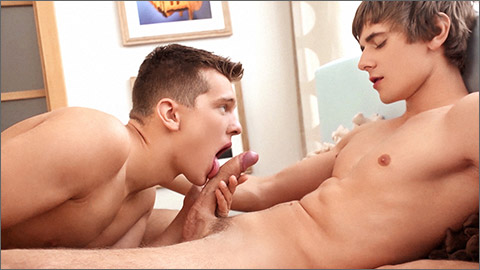 GREGG MEYJES & FELIX GAUL
Morning wood is quite a common thing for our boys, and the truth is that they remain horny throughout most of the day. Gregg and Felix make it as far as breakfast time before having to rush off for some 'morning relief' with each other. Both of these boys never quite made it to being a part of the core team of models, but were cute enough for us to film quite a few scenes with them. This encounter was filmed for us by guest director Vlado Iresch in our Prague studio.
BEL AMI
BEL AMI'S KINKY ANGELS
WILLIAM HIGGINS
WILLIAM HIGGINS STR8HELL
BEL AMI LIVE CHAT & PRIVATE SHOWS @ FLIRT 4 FREE

THE FIRST TIME: GREGG MEYJES & BILLY MONTAGUE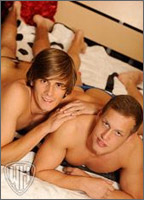 FULL CONTACT: TOMAS BERGER & VASEK KONIK – SCREEN TEST
WANK PARTY 2013 #8
WANK PARTY 2013 #6
THE FIRST TIME: GREGG MEYJES & BILLY MONTAGUE
EROTIC SOLO: TOMAS BERGER
FULL CONTACT: LIBOR BORES & TOMAS BERGER
FULL CONTACT: FELIX & TOMAS
FULL CONTACT: TOMAS BERGER & BOREK SOKOL
FULL CONTACT: TOMAS BERGER & DANIEL JUST
FULL CONTACT: JON BON & TOMAS BERGER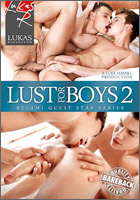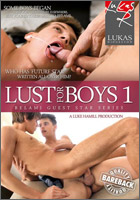 LUST FOR BOYS 2
LUST FOR BOYS 1