Staxus Czech Twink Gay Porn Star, Thomas Fiaty / Tom Nutt / Leon Fortin
Known Aliases: Thomas Fiaty, Leon Fortin, Tom Nutt, David Chudera, Luke Willis, Matze, Filip
Years Active: 2011 – 2016
STAXUS INFO:
Fantastic smooth body and one of the filthiest minds in the business. A true porn professional who cant get enough cock in his mouth or up his arse.
Date of birth: 19 August 1993
Height: 6'1″ / 185 cm
Cock size: 7.5″ / 19 cm
Ethnicity: Czech
Role: Versatile
Interesting Fact:
This blond bombshell loves sex with cute lads – ideally in an abandoned warehouse with some kink thrown in.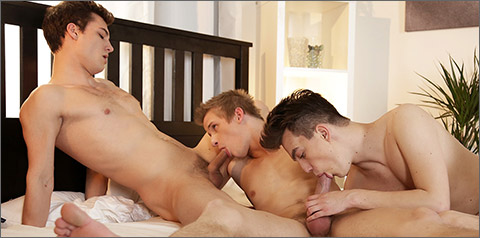 CUM WITH ME!: DIRTY BLOND GETS BLINDFOLDED, RIMMED & SPIT-ROASTED BY MATES!
Edward Fox and Troy Vara are clearly in the mood for a little bit of kinky fun with their sleepy fuck-buddy, Tom Nutt – bounding onto his bed, blindfolding the fellow and playing that age-old game of "guess whose cock you're sucking"! Any pretence of disinterest on Nutt's part, however, is undermined by the fact that the young blond has a hard-on in his pants like a fucking tent. Indeed, both Fox and Vara seem to understand that their pal is well up for action; and it's no more than a minute or two before Nutt has removed the blindfold and is very eagerly devouring every meaty, uncut inch that his mates are able to thrust in his direction!
   What's more, it doesn't seem to take all that long before the fellow has positioned himself on the bed with his legs almost wrapped behind his ears, so that Fox and Vara can take turns to rim his gaping ass-hole. Clearly this is a boy with a whole lot of sex on his mind; and it seems to come as almost something of a relief when Vara finally plunges his joystick into the fellow's hungry pucker, still jutting proudly into the air in a very open invitation to his over-sexed pals.
   No question about it, Vara takes full advantage, mercilessly pummelling the kid's man-cunt to full effect; whilst Fox takes a somewhat more gentile approach, allowing Nutt to ride his dick cowboy-style – a method that Vara himself replicates shortly afterwards. Not that Nutt seems the kind of boy to care how he's being fucked – so long as he is! – and the copious stream of jizz that he takes full-on in the face only underlines his total-slut credentials!
STAXUS
WILLIAM HIGGINS
WILLIAM HIGGINS STR8HELL
HAMMER ENTERTAINMENT
BOY FUN COLLECTION
GAY WAR GAMES
AYOR STUDIOS
RAWBOYS / BARE ADVENTURES
IKARUS STUDIOS / SWEET AND RAW
MILE HIGH MEDIA / MALE REALITY
CLICK HERE TO GO TO HIS STAXUS DETAILS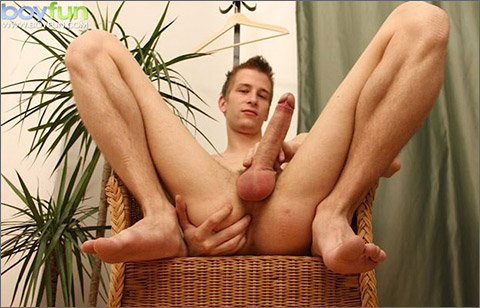 LEON MILKS HIS MASSIVE COCK
Leon shows off his great body and massive member in this red hot new update from Boyfun Collection. As Leon peels off his shirt and shows off his washboard abs and tight body, it is clear that he likes to work out and he is not shy about showing off what he is working with. He eases off his pants and underwear and unleashes the monster between his legs. He is so turned on that his cock is already getting hard before he even touches it. With just a few gentle strokes he has himself standing at full attention. He sits down, spreads his legs and stars massaging his balls with one hand while working his shaft with the other hand. As he builds up speed he can feel the pressure in his balls growing so he grips tight and strokes harder then he explodes, showering himself with his massive, sticky load.
HOT, HORNY SCHOOLBOY TRIO GET TOP GRADES IN A SUCK & FUCK CUM-SOAKED FRENZY!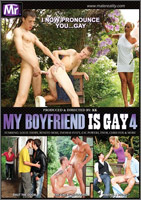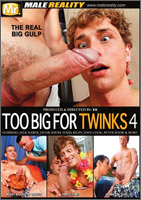 MY BOYFRIEND IS GAY 4
TOO BIG FOR TWINKS 4
DADDY LOVES TWINKS 2
MY BOYFRIEND IS GAY 3
OFFICE TWINKS 5
BODY TO BODY (FIC-047)
SWEET TEMPTATION (FIC-042)
SPRING ADVENTURES (FIC-043)
ONE STEP FURTHER (FIC-044)
FIRE FIGHTERS (FIC-045)
WANK PARTIES PLUS FROM PRAGUE 11
EXTREME TWINKS 3
SPANISH ARMY SLUTS
SWEAT & CUM
BAREBACK BAR BOYS
DREAMBOYS EXTREME – STRAIGHT CZECH RENT BOYS 2
VIRGIN SINNERS
UP FOR IT
RAW FOCUS
MONSTER COCK INFERNO
MY BIG FAT MONSTER COCK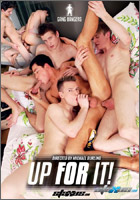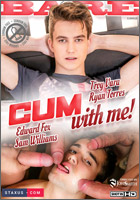 AFTER LIGHTS OUT
CUM WITH ME!
THE BIG DEAL
BAREBACK INNIT
EXTREME PLEASURES
RAW ANATOMY
SHORE LEAVE
GANGSTER FUCK
GAYWATCH – PART 1
GAYWATCH – PART 2
GERMAN BITCH GANG BANG
BRITISH SEX EDUCATION
BIG DICK 4
BIG DICKS 4
BIG DICKS 2
BIG DICKS 3
SPUNK HUNGRY TWINKS – SAHNEGEILE JUNGS
CUTE TWINKS TAKE MONSTER COCKS
HANGING OUT IN THE CITY
OLD BOYS & YOUNG TOYS
BAREBACK STRIP JOINT
RAW N HUNG 3WAY FUN
BAREBACK OUTDOOR TWINKS
RAW HOUSE BOYS
RAW INTERNS
THE SECRET DIARIES OF A RAW BOY
CUM AND PLAY
HOT OIL HOT SPUNK
WILLING STUDENTS
RAW JUNIOR DOCTORS
HOME ALONE HOUSE PARTY
NAUGHTY ADULT SCHOOL BOYS
OPEN HOUSE
GAMINS DE L'INTERNAT 1