Big Dicked Submissive American Ginger Gay Porn Star, Seamus O'Reilly
Known Aliases: Seamus O'Rilley (Next Door World)
Years Active: 2013 – 2016
TWITTER @SeamusOReilly69
STATS / INFO:
Exhibitionist, Flirt, Wannabe Porn-star, and College Student Extraordinaire!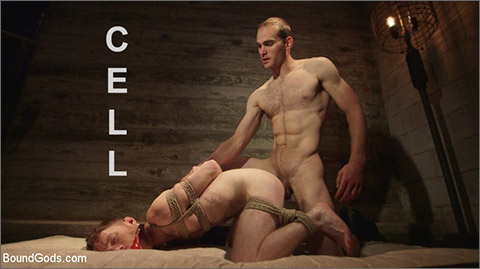 C E L L
No escape. No exit. Seamus O'Reilly paces his cell. Time no longer means Monday, Tuesday, one o'clock, two o'clock. In this cell, time warps into a hellish eternal void only punctuated by the visits of cruel guards. Mr Marx is a wannabe police officer. "Officer Marx" arrives to interrupt Seamus' trance. Before he can eat, Seamus knows he must service his guard. Officer Marx thrusts his hard cock into Seamus' mouth and shoves the prisoner down to clean his boots. He chains Seamus to the wall and punishes him with a flogger. Each strike only makes the guard's cock harder. Officer Marx loves his job. From the comfort of his plush bed, he watches the cell security feed with a stiff dick in hand. Seamus' desperation drives Marx wild as he jerks off. At night, Marx returns to the cell with ropes and a mattress. He rewards Seamus' good behavior with a hogtied fucking. As Officer Marx plows into his prisoner, he milks a load from the pathetic whore. Seamus catches his breath and receives the privilege of Officer Marx's hot cum shot into his mouth. Marx unwraps Seamus and leaves the cell. Alone again. No escape. No exit.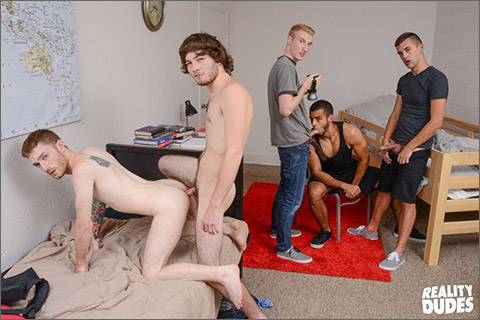 BLISSFUL POUNDING
College life is always entertaining, and these guys definitely know how to entertain themselves. They start by blowing each other then diving deep inside their hungry holes and taking turns. This big dick orgy is sure is topped off with a hot facial you sure will remember.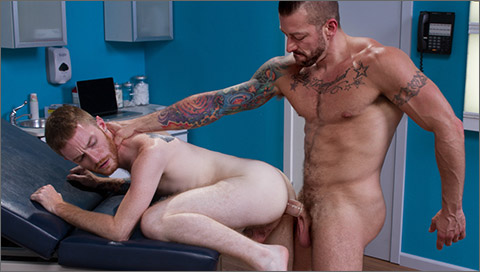 DEEP EXAMINATION: Hugh Hunter fucks Seamus O'Reilly
Slim and slender, ginger hunk Seamus O' Reilly comes to visit his muscled doctor, Hugh Hunter, for a routine physical. Things quickly escalate when Seamus is instructed strip down to his boxers exposing his raging hard-on. Dr. Hugh takes notice at Seamus' hefty bulge, and removes Seamus' underwear. Needing to fully examine every inch of Seamus' cock and hole intimately, Dr. Hugh strips down and fingers and licks Seamus' ass as he strokes his own hard, thick meat. This is a full on tongue exploration of Seamus' ass. After Dr. Hugh is satisfied with his patient's sexual health, he tests Seamus' anal capacity by gliding his cock into Seamus' obviously eager ass. After getting pounded on his back, Seamus bends over and spreads his ass-cheeks apart, giving Dr. Hugh the opportunity to drill him deeper and deeper. Cum flies through the air as Hugh shoots his load onto Seamus' back.
KINK MEN
REALITY DUDES NETWORK
HOT HOUSE
HOT HOUSE CLUB INFERNO
RAGING STALLION
RAGING STALLION FETISH FORCE
LUCAS ENTERTAINMENT
NAKEDSWORD
KINK MEN
KINK.COM / BOUND GODS
CLICK HERE TO GO TO HIS HOT HOUSE DETAILS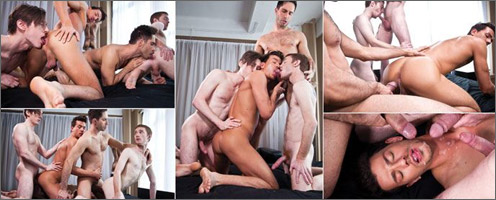 MICHAEL LUCAS, SETH ROBERTS, DIRK WAKEFIELD & SEAMUS O'REILLY HAVE BAREBACK SEX
HOTEL HOOK-UP
SEAMUS O'RILLEY
SURPRISE DESSERT
BIG COCK GALORE – LIVE SHOW
THE THREE RED HEADS – LIVE SHOW
ONE OF BG'S MEMBERS GOES IN FRONT OF THE CAMERA FOR THE FIRST TIME
I PROMISE I'LL PAY!!!
WE'RE GOING TO GET OUR MONEY'S WORTH, ONE WAY OR ANOTHER…
SEAMUS O'REILLY – THE PIT – THE CHAIR – THE GIMP ROOM
HOLE WIDE OPEN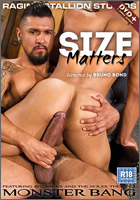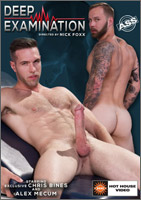 SIZE MATTERS
DEEP EXAMINATION
XPERTS
BUTT STUFFERS
GREEDY HOLE (CIP-078)
FOOT FUCKERS