Czech BelAmi Gay Porn Star, Robin Michaux
Known Aliases:
Years Active: 2010 – 2015
BEL AMI INFO:
Eye Color: Blue-Grey
Hair Color: Blond
Zodiac: Libra
Dick Type: Average
Dick Size: 16
Height: 181
Weight: 80
Robin has a complicated name, which makes even me stumble. I gave him the name during a period when I didn't anticipate that Robin might eventually shoot for us. He arrived two years ago and only did a single photoset. Since he was competing in high-performance sports at the time, he didn't want do any more than that. However, one of our scouts sat down with him to discuss his options and Robin eventually changed his mind. Robin has a great smile and is a beautiful, athletic boy. I'll note, however, that he still has a dose of shyness and can be quite reserved. His demureness can get in the way of him opening up and some people (judging him by his first episode) have interpreted that to mean that he's unenthusiastic, or that he doesn't enjoy it. This isn't true at all! Not everyone is an extrovert. Robin certainly isn't. He's just a guy who needs longer to get going.
   University student Robin Michaux is the epitome of boy-next-door sexiness, a blue-eyed beauty with a sexy, swimmer's physique, bubble butt and perfectly sized cock. He was quiet, shy and quite nervous during this photo shoot with Marty Stevens. But he takes a beautiful picture, yes? G. Duroy notes Robin is "no longer quite so scared" and will be filming his first training episode very soon. We await the results quite anxiously.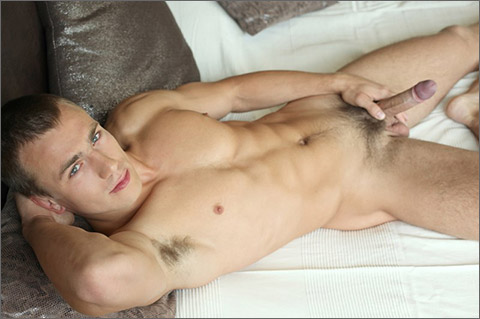 PIN-UP: ROBIN MICHAUX PHOTOSHOOT
Robin Michaux has it all. This blond college boy has a beautiful sculpted body, a masculine face and charming smile. But as soon as he takes his underwear off, strokes his big cock and spreads his legs showing us his delicious unused tight hole you realize that this boy has everything you need to be happy in bed.


INCREDIBLY SEXY: ARNE COEN AND ROBIN MICHAUX
"INCREDIBLY SEXY" is a phrase we have taken from member comments about this scene with Arne Coen and Robin Michaux. Both guys are from our most recent generation of models and have been steadily increasing their fan base. Today's update starts when Arne accidently walks in on Robin while he is taking a shower. He's actually looking for Kris Evans, but when Robin invites him in to help scrub his back, the offer is quickly accepted, and in the end I don't think he really minded not finding Kris at home at all. Really hot fucking and a genuine attraction between the boys make this scene one not to miss.
INCREDIBLY SEXY: ARNE COEN AND ROBIN MICHAUX
TWO TOPS IN HIGH DEMAND
ROBIN MICHAUX & VADIM FARRELL
PIN-UP: ROBIN MICHAUX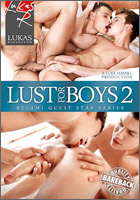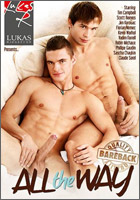 LIVE CHAT & PRIVATE SHOWS @ FLIRT 4 FREE