Czech Gay Porn Star, Ritchy Segely
Known Aliases: Richy Silverado, Ricky Silverado, Lance Selleck, Richy Clever, Richi Clever, Ricci Silverado, Ethan Nixxon, Thomas Vodnik, Jaroslav Fiala, Richy
Years Active: 2005 – 2013
HIGH OCTANE INFO:
Hair Color: Light Brown
Height: 5'8″
Body Hair: Smooth
Endowment: 7″
Tattoos: No
Eye Color: Green
Foreskin: Uncut
Position: Bottom
Body Type: Athletic
Piercings: No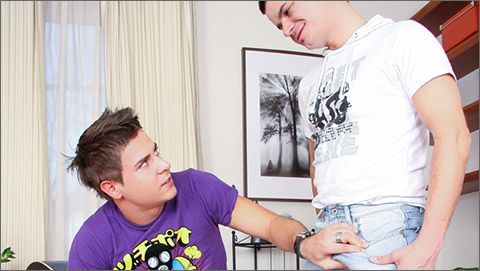 TOO BIG FOR TWINKS: Richy Silverado fucks Nathan Eclain
A friendly guitar lesson quickly turns from hard rock into hard cock!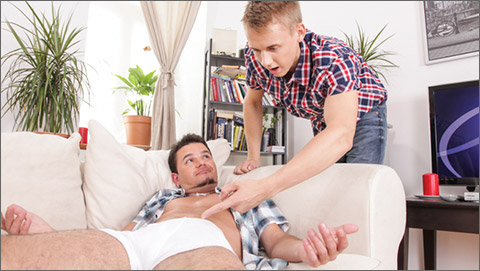 TOO BIG FOR TWINKS 8: Richy Silverado fucks Chris Hollander
It's a giant cock tail!
   While Ennio is giving Justin a guitar lesson he realizes that Justin is really bad at it. Justin gives up for the day, so Ennio gives him something else that he can play. Diego is outside reading a magazine when Enzo walks over with a soccer ball in hand. Enzo asks if he want to play, but there's a catch. If Enzo scores on him then Diego has to suck his monster dick. Richy is taking a nap when Cavin comes in to get a book to read. He then notices that Richy is half naked and packing a huge cock. Richy awakens to Cavin mouth open gazing at his junk. While Dee is chopping wood for his fire place Matt walks up to the fence to ask him something. Matt gives up trying to talk to him and heads back into the house. Dee walks in with fire wood and notices Matt touching himself. Timoti's having problems with his heater, so he gets a handyman to come and fix it. Georgio is lying on his back fixing the heater when Timoti comments on the big tool between Georgio's legs. To Timoti's shock it's not a tool, it's a massive cock.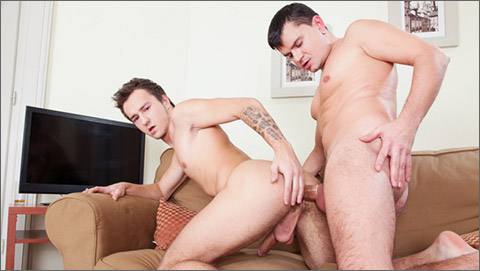 TOO BIG FOR TWINKS 7: Ricky (Ritchy Segely) fucks Jacob Hawk
While Richy is trying to read in peace, Jacob keep bothering him about that big package in his pants.
MALE REALITY
WILLIAM HIGGINS
BIG DADDY
DANNY RAY / BADPUPPY
HIGH OCTANE PRODUCTIONS / HERVÉ HANDSOME