Hung American Hunk Sean Cody Gay Porn Star, Ricky Decker
Known Aliases: Arthur, Ricky (Escort)
Years Active: 2014 – 2015
TWITTER @RickyDeckerXXX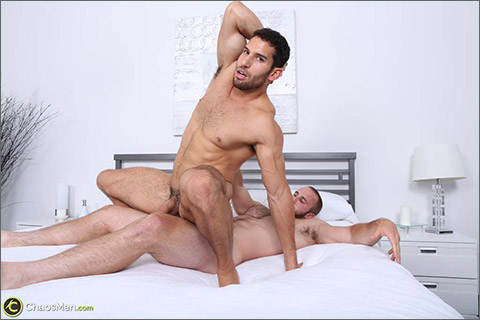 PURE: ATTICUS FUCKS RICKY DECKER
Since Ricky Decker has a large body of work, I thought I would skip his oral video and jump right to getting his ass fucked raw!
   Atticus had done a couple other videos at another studio in which he got pounded pretty hard. It kind of scared him off from bottoming. He really wanted to start by Topping and move into bottoming at his own pace.
   Both Ricky and Atticus arebig and meaty and look fantastic together. If you like hairy men, then this video is filled with eye-candy!
   Despite Ricky's big cock, he tends to want to bottom so the pressure isn't on him to stay hard. I am sure he is a great top, but he seemed super relaxed and very into working with Atticus, content to have his ass fucked.
   Ricky starts by oiling up Atticus' chest and cock. If you love the sensual part of the Pure videos, you won't be disappointed! Great chemistry between these two guys! Lots of body worship, kissing, and sexual energy. Atticus even gets some armpit worship going, while Ricky sucks on his nipples.
   Atticus gets his cock sucked expertly by Ricky. Atticus then lays Ricky down to oil up his backside, and shows-off his amazing ass. Atticus grinds his cock around, tempting Ricky with penetration. Instead, he flips Ricky on to his back and starts to suck his buddy's cock. Ricky has a lot of mass, and it just astounding to see how big his cock gets!
   After getting Ricky all turned-on, Atticus flips him onto his stomach again, this time with the full-intention of fucking his ass. Ricky takes it like a champ, while Atticus eventually pulls him to the edge of the bed to really pound his hole.
   Ricky rides Atticus's cock too. His fat floppy cock bouncing around as Atticus slides his cock up inside him over and over!
   Atticus fucks Ricky on his back until he blows his load all over and in his hole. So nice to see Ricky's ass seeded once again!
   Atticus lays down so Ricky can stroke his cock and shoot all over his face.
   Ricky delivers a perfect huge load into Atticus open mouth!
   Perfect!
   Cum gurgles out everywhere!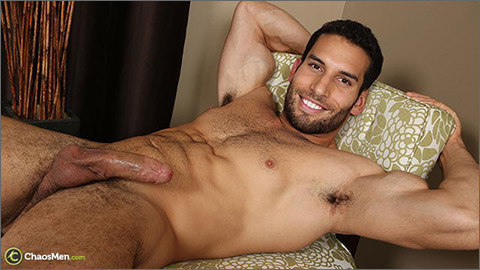 SOLO: RICKY DECKER
Ricky Decker hit me up to do some scenes, so I was thrilled to have a hot beefy and experienced model to come on in.
   We did a solo with a FleshJack, but next week you will see him getting fucked raw. I thought we could skip the oral video, but I wanted to get some photos and a basic solo for his online profile. His look has changed over the years to scruffy with natural body hair.
   He tends to like to bottom for video work, mainly because he worries about staying hard to Top. He does escort work, and plenty of gay porn, but he does identify as straight.
   He even brought his own porn on a tablet, as well as his own lube. Now that is a professional!
   The silicone lube does fly about, and some got on one of the lenses near the end. Sorry about that. It is one of the reasons I try to stick to petroleum jelly for shoots. It doesn't splatter everywhere. He needed regular lube anyway to use the FleshJack, so it was bound to happen anyway.
   Ricky has a hot 8 inch cock, and it is great to have him pop a nut for a guest appearance or two!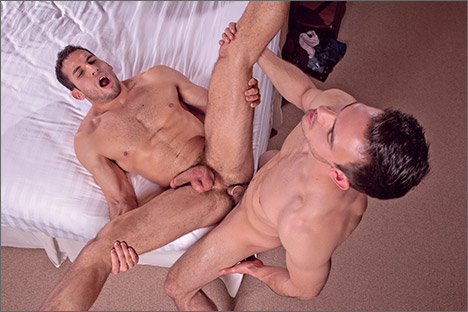 TAHOE: KEEP ME WARM: Jason Maddox fucks Ricky Decker
When Ricky Decker borrows thermal underwear from Jason Maddox, Jason insists that Ricky ditch the tighty whities and go commando. The thermals are ultra-snug, clinging provocatively to Ricky's tree-trunk thighs and high, plump ass. Jason can't tear his eyes away, then he can't tear his hands away. That's just fine with Ricky, who guides Jason's exploration of his muscular body, encouraging him to use his mouth as well as his hands. Soon the pants are back off and Ricky is getting a deep blow job. Ricky's hairy buns are next on Jason's sexual agenda. They get a deep rimming, then Jason is ready to lodge his pole in Ricky's hole. Just when you think it's going to happen, Ricky turns around and sucks Jason. Jason has a smooth, broad chest and low-hanging balls that Ricky tugs and squeezes while he sucks. Then the fucking commences, with Jason finally claiming Ricky's hole. Four breathless positions later, they spurt simultaneous loads of hot cum onto Ricky's abs.
FALCON STUDIOS
RAGING STALLION
HOT HOUSE
RANDY BLUE LIVE CHAT & PRIVATE SHOWS
CLICK HERE TO GO TO HIS FALCON STUDIOS BIO PAGE
RICKY DECKER NEXT DOOR MALE SOLO
R.O.T.C.
SCHOOL TRIP
PREDATOR – PART 2
FALLEN 4 U
STRAIGHT MAN GAY PORN
VIRGIN HUNTER – PART 1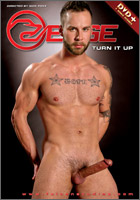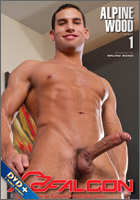 TURN IT UP! (FEG-002)
ALPINE WOOD – PART 1 (FVP-241)
TAHOE – COZY UP (FVP-252)
TAHOE: KEEP ME WARM (FVP-253)
BAD COP
PACIFIC COAST
SADDLE UP