Handsome Blond BelAmi Czech Gay Porn Star, Peter Fleming
Years Active: 2011 – 2014
BEL AMI INFO:
Zodiac: Aquarius
Height: 193
Weight: 85
Hair color: Brown Light
Eye color: Blue
Dick type: Average
Dick size: 18
Peter Fleming takes his name from the famous James Bond author. I've always thought Peter would look good in a Tuxedo and he has what I would consider Bond-like qualities. Unfortunately, Peter Fleming's career was short-lived. After five scenes, he decided that enough was enough. A model's decision not to continue shooting usually falls during a period when people in his surroundings (friends, family, school, etc.) discover that he's done a photoshoot or filming. This was the case with Ryan. Ryan was a university student from a well-to-do family. Honestly, I think Peter worked for us because he genuinely enjoyed the process – he was a bit of an exhibitionist. I regret that I wasn't able to finish what I had planned for him. His main episode was going to be with Dolph Lambert during his visit to Africa. Unfortunately, this didn't materialize because Dolph couldn't travel down to Cape Town that winter. Dolph suffered a back injury during a skiing expedition and was incapacitated for months. By the time Dolph managed to pull himself together, Peter had changed his mind. So, when it comes Peter, there are a total of five scenes scheduled for release.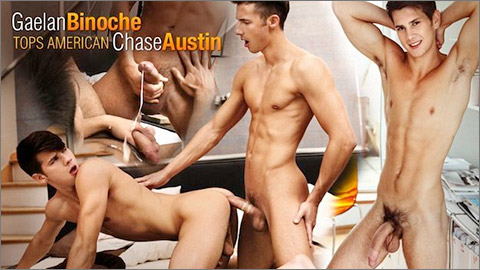 BRANDON MANILOW & PETER FLEMING
This is the third scene from Peter Flemming and the last scene of his we will be releasing for some time. We thought that coupling Peter with Brandon Manilow would allow newbie Peter to benefit from Brandon's experience. Brandon is used rarely these days but gladly popped in to fuck our newbie's hot ass!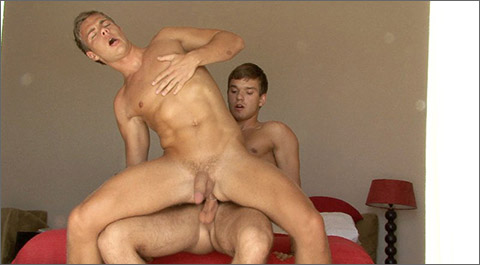 PETER FLEMING & COLIN HEWITT
We continue our January theme 'FLIRTING WITH PORN' with the ever popular Peter Fleming. Peter had the fans going wild last year when he debuted and now we release a bit more content with him. In this weeks episode we pair him with Colin Hewitt and clearly these two make a great couple, toned and athletic bodies plus big uncut dicks. Hot boys, big dicks and daily content updates exclusively from BelAmiOnline.com!