Blond Bel Ami Kinky Angel Gay Porn Star, Niall Morris
Years Active: 2015
BEL AMI INFO:
Eye Color: Blue
Hair Color: Blond
Zodiac: Aquarius
Dick Type: Average
Dick Size: 17.5
Height: 189
Weight: 76
When we first met Niall he was working as a salesperson for a major fashion brand in Prague. After his first photo session, one customer commented saying that Niall was good looking, but strangely non-sexual. So far we don't have too many scenes with him and are not sure if he needs to be an exclusive model or not. On the other hand he is certainly cute enough to shoot more with. At this moment he lives in the UK but is available for more shoots if we want.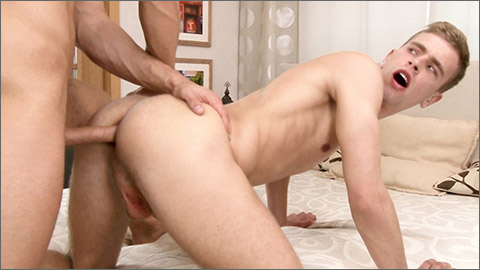 INITIATED BY HOYT with HOYT KOGAN & NIALL MORRIS
First times on the set are never easy. You don't know what to expect and with whom you're going to be paired. But Niall Morris is a lucky guy. This promising cute boy gets to make his debut with one of the sexiest BelAmi boys, Hoyt Kogan.
While most of us would be arguing about who gets to fuck newcomer Niall Morris, Hoyt and Helmut are actually arguing about the opposite. Jerome was his assigned personal trainer, but could not make it to the studio that day, and at the last minute we had to replace him with either of the other 2. The argument of course would have been sorted out much sooner if they had bothered to peep around the corner to check out how cute Niall is. Hoyt loses the argument but ultimately ends up as the winner who got to 'train' Niall.

SOLO: NIALL MORRIS PHOTOSESSION VIDEOS
It's bathtime today for our model of the week Niall Morris. You first met Niall back in April when you quite enjoyed his casting video. Hopefully you will enjoy his time in front of Eliot's camera just as much.
BEL AMI
BEL AMI'S KINKY ANGELS