Smooth Blond CockyBoy American Gay Porn Star, Max Ryder
Years Active: 2012 – 2015
TWITTER @MaxRyderNYC
COCKYBOYS INFO:
Max Ryder is in many ways the perfect CockyBoy. When you first look at him, with his slim, toned body and swoon-worthy smile, you can almost see a halo hovering over his styled blond hair. But don't be fooled: turn him around and you'll see a devil's tail! He's a sweetheart in real life and a demon in the sack. Max moved from a small town to NYC to work in fashion, but he's definitely not your average city boy: his style and personality are 100% unique – and 100% Cocky. He's brand new to porn and very excited about what his future holds at CockyBoys (spoiler alert: although he loves to bottom, little Max seriously knows how to dominate!). He once said, "You don't have to have tattoos to be a bad boy." When it comes to Max, truer words have never been spoken! And don't forget to check out the exclusive interview we did with Max!!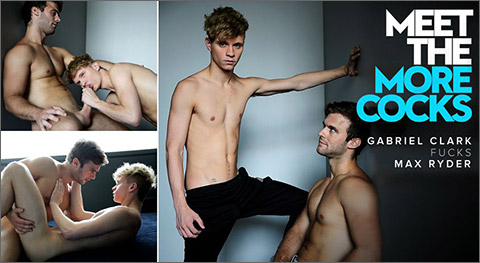 MEET THE MORECOCKS: GABRIEL CLARK & MAX RYDER
Max Ryder has come a long way at CockyBoys — his authentic and witty demeanor have made him a household name in porn. And in this complementary scene to CockyBoys' new docu-series MEET THE MORECOCKS, we finally pull from "the vault" one sweltering hot romp Max had with Gabriel Clark a year after shooting their breakout hit PROJECT GOGO BOY. Previously they'd only shared a twelve-person orgy scene together, but this time, it's a one-on-one personal experience between resident brutal top Gabriel and the still freshly minted CockyBoy Max.
The guys make the perfect pairing — Gabriel as the more experienced sexual beast tickled by Max's sudden (and huge) splash onto the scene, and Max as the meandering young pup still loving to bottom for the right top. The guys started out recollecting the yoga orgy scene that elevated their careers, and then they quickly locked lips. As always, Gabriel loves to take control while Max loves to perform to his best for his partner. They couldn't get enough of each other's cocks — at first it was Gabriel sucking Max then Max sucking Gabriel. But it was clear Gabriel would be taking over… he soon flipped Max over and rimmed him, priming him for his cock.
    Max wasn't used to big dicks at this point in his career, so the guys started slowly with Max on top. He rode Gabriel from the front and then to the back, each time moaning louder and louder. But then Gabriel decided to take it a step further and fuck Max face to face. Unsurprisingly, Max was reaching his tipping point. Gabriel fucked him harder and harder until Max shot his load over his own abs. Gabriel was extremely turned on and then produced one of the biggest cumshots over Max's torso we've seen in a while. Though this may be the last time we see Max Ryder doing porn, he sure went out with quite a bang!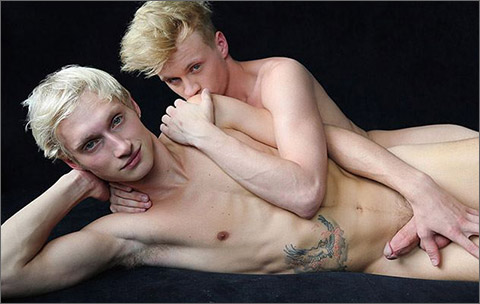 MAX RYDER AND MAX CARTER FLIP-FUCK
Some guys have chemistry because they are polar opposites, but others just work because they're the same. And that's the case with Max Ryder and Max Carter — even their names are the same! With blond hair, blue eyes, equal height, and equal builds, Max and Max could be twins.
   So when they met, they instantly clicked together and the small talk was unnecessary. They cut right to the chase with a whole lot of kissing, sucking each other off, and then flip-fucking. Both sexually versatile, Max and Max enjoyed playing their roles equally. And just when you think one is the more dominant of the two, they'll switch it up and work off each other's abilities.
   Because of this dynamic, this scene also marks Max Carter's first time being a top at CockyBoys. It was exciting to watch this transformation, and it was hot to see him in a new role. He's already proven he can be a good bottom, but it took another Max to make him a top!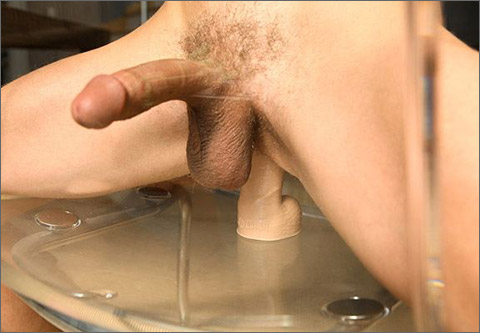 MAX RYDER'S FIRST BEL AMI SOLO
COCKYBOYS EXCLUSIVE MAX RYDER & KINKYANGEL GINO MOSCA
PIN-UP: MAX RYDER
MEET THE MORECOCKS: LIGHTNING IN A BOTTLE
MEET THE MORECOCKS: GABRIEL CLARK & MAX RYDER
MEN, BOYS & TOYS: COLBY KELLER & MAX RYDER
TY RODERICK HAMMERS MAX RYDER
MAX RYDER AND MAX CARTER FLIP-FUCK
MAX RYDER & THE KINKY ANGEL ORGY!
BEL AMI'S JIM KEROUAC FUCKS MAX RYDER!
THE HAUNTING
ANTHONY ROMERO HAMMERS MAX RYDER!
DILLON & MAX GO FISHIN'
MAX RYDER GETS REVENGE ON TOMMY DEFENDI!
PROJECT GOGOBOY EPISODE – THE REUNION
PROJECT GOGOBOY EPISODE #5
PROJECT GOGOBOY EPISODE #3: JAKE BASS GETS FUCKED BY THE IPAD BOY!
PROJECT GOGOBOY EPISODE #1: PIERRE FITCH AND MAX RYDER CAUGHT FUCKING BEHIND THE DJ BOOTH!
MAX RYDER & PIERRE FITCH LIVE CAM SHOW
BRAVO DELTA SHOWS MAX RYDER WHO'S IN CHARGE!
MAX AND THE VOYEUR
TOMMY DEFENDI INITIATES MAX RYDER!
MAX RYDER TAKES OVER COCKYBOYS!
ANSWERED PRAYERS
BOYS TO ADORE GALORE – PORN HAUS FILM FEST
ROADSTRIP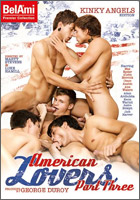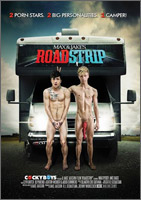 AMERICAN LOVERS – PART FOUR
AMERICAN LOVERS – PART THREE
ANSWERED PRAYERS SPECIAL EDITION DVD
BOYS TO ADORE GALORE
CREAM OF THE COCK
ROAD STRIP
TY ME UP, TY ME DOWN
PROJECT GOGO BOY
THE HAUNTING
10 FEET OF MEAT
CLICK HERE TO GO TO HIS COCKYBOYS DETAILS
COCKY BOYS 2015 CALENDAR
A THING OF BEAUTY